Main Content
Graduate Admissions & Auditions
Admissions & Auditions
Each path of advanced music studies is as unique as the individual artist. To be considered for acceptance into the Master of Music program at SIU you must complete the applications required by both the university and the School of Music. As a prospective student you must also schedule an audition, after making contact with an academic advisor, to determine the appropriate way to proceed based on your degree and musical background.
NOTE: The Graduate School will not process your application until you pay the appropriate fee.
NOTE: In order to be accepted into the M.M. program, you must complete BOTH applications. The first is for acceptance into the School of Music and the second is for acceptance into the university.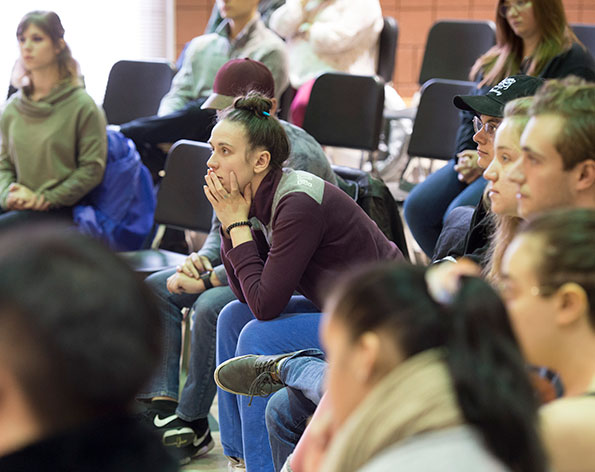 1. Apply to the School of Music
The first step in your applacation process is completing the School of Music application. In addition to being the first step application, this help to ensure that we are providing you with the most revelant informaiton on auditions and advisment. Plus, there is no fee to complete the School of Music Application.
2. Apply to the Graduate School
Complete the University Graduate Application . This application is done completely online.
You must submit the following materials in order to complete your application
Letters of Recommendation
For non-vocalists: Two (2) letters of recommendation are required from past teachers and/or music professionals who know your work and can assess your potential for scholarly and creative work at the graduate level.
For vocalists. Two (2) letters are required. One (1) from your current voice teacher and one(1) from an ensemble/stage director.
3. Make contact with the School of Music Faculty.
Make contact with the appropriate instructor by sending them an email. They will be happy to hear from you. They can discuss the program and help you plan your audition.
4. Auditions:
Instrumental, History, Theory, Composition, Conducting, Music Education, Vocal
Guitar
Piano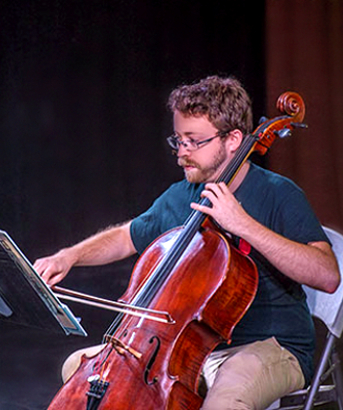 5. International Applicants
International Applicants must do the following:
All International students must pass the TOEFL examination in English proficiency at the appropriate level. See the International Admissions web page for details. Have the scores sent directly to the SIU School of Music at the address below. NOTE: If your undergraduate degree was granted in an English speaking country, you are exempt from this exam.
Financial Disclosure Form
Download, complete, verify, and upload the Financial Disclosure Form as part of the Graduate School application process.
Please note: Any transcript or diploma not originally in English must be accompanied by an English translation.
Financial Assistance
There are several ways that you can help finance your graduate degree but you must apply for them as they are very competitive.
Graduate Assistantships
To Apply: The application for a Graduate Assistantship is part of the School of Music Application (See number one above). Complete where indicated.
If awarded a graduate assistantship you will receive a complete tuition waiver plus a monthly stipend for teaching, assisting teaching, clerical or other work.
The deadline for applying for an assistantship is February 15th. All applications must be received by the school of music graduate studies office by this date.
Fellowships
A fellowship includes a full tuition waiver and stipend for a 10-hour-per-week research assignment. Learn more about fellowship opportunities.
In order to apply for a Master's level Graduate Fellowship
Submit completed applications to the Graduate School AND School of Music as outlined above, including CV and official transcripts.
Complete the Fellowship Application Packet (excluding Departmental Nomination Page). Submit Application Packet, including a personal statement, test scores and three recommendation letters to the Director of Graduate Studies.
Fellowship recommendation letters should specifically address the student's character, musical and academic merit and potential to execute research independently and effectively. Letters submitted for Fellowship purposes will be included in the applicant's file for consideration of admission to the School of Music and departmental Graduate Assistant awards. In other words, if you apply for a Fellowship, you don't need to send separate letters to apply for admission.
The Director of Graduate Studies in Music will complete the Departmental Nomination page and ranking as required and will include the official transcript and CV, which should already be received as part of the student's application process. The School of Music will submit all completed packets, in PDF and printed form, to the Graduate School by the posted Fellowship deadline.
All materials MUST be received by the Director of Graduate Studies in Music by January 26th.
Request Information
If you have any questions during the application process, please contact:
Dr. David Dillard
Director of Graduate Studies
Altgeld Hall
1000 S Normal Ave
Carbondale, IL 62901
(618) 536-8742
gradmus@siu.edu
Visa or Other International Issues Address To:
Center for International Education
Woody Hall
425 Clocktower Drive
Carbondale, Illinois 62901-6514
(618)453-5774