Main Content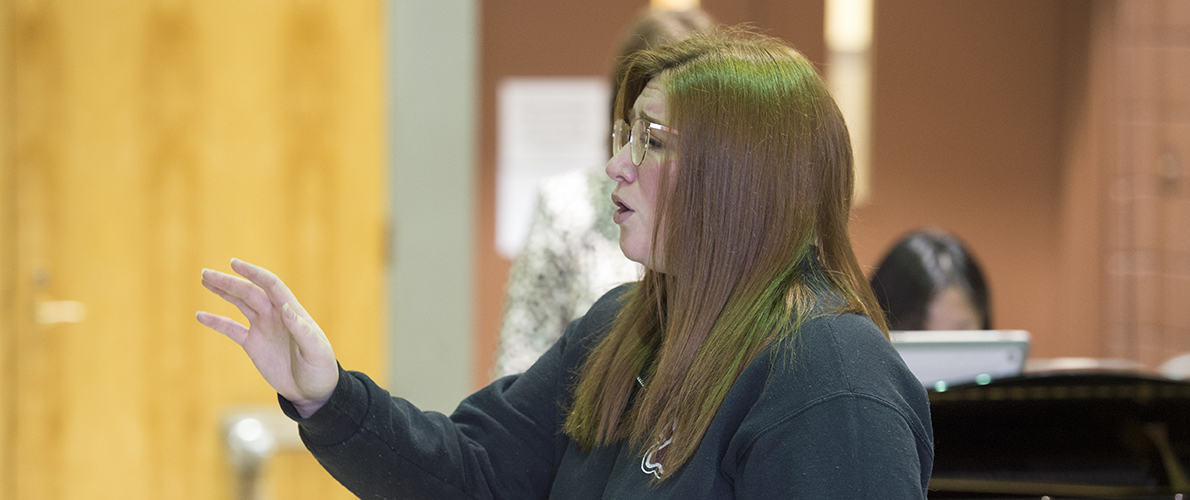 Our vocal performance program offers both a BM and MM to prepare performers and educators for a number of careers. Our world-renowned faculty members are well versed in the profession of vocal performance as well as the theoretical study of voice techniques and instruction.
A BM degree provides a solid foundation for students who wish to pursue a MM degree at SIU. Exceptionally talented classical singers who have an undergraduate degree in music and wish to pursue careers as professional performers are uniquely prepared with this advanced degree to prosper as soloists or members of ensembles in opera, musical theater and choirs.
The comprehensive MM program also offers instruction in vocal pedagogy, vocal literature, music history and music theory and bibliography to provide academic knowledge for vocalists who wish to teach voice lessons in both the public and private sectors or who seek careers in university education of vocal performance.
Bachelor of Music (Performance: Vocal)
The BM vocal performance curriculum provides practical training in voice and music techniques with courses in basic harmony, aural skills and piano as well as participation in major ensembles.
The undergraduate major can be accomplished by fulfilling the requirements for the Bachelor of Music (B.M.) degree.
Total Degree Requirements: 120 credit hours
University Core Curriculum: 39 credit hours
Theory: 16 credit hours
History-Literature: (3) + 5 credit hours
Conducting: 1 credit hours
Partial Recital: 1 credit hours
Specialization Requirements: 49 credit hours
---

Check out the B.M. Curricular Guide, which helps you outline what courses you would want to take each semester for all four years. View all related undergraduate courses. View the Voice Area Handbook.
---
Master of Music (Performance: Vocal)
Courses in vocal pedagogy, diction, history and song literature augment the program to combine performance instruction with the conceptual study of music and voice theories to prepare students for professional vocal teaching positions.
Total Degree Requirements: 36 credit hours
Music Bibliography and Research: 3 credit hours

Analytic Techniques A or B

: 2 credit hours

History of Opera:

3 credit hours

Applied Music- Voice (440):

1-3 credit hours

Applied Music- Voice (540):

6-9 credit hours
Graduate Recital: 3 credit hours
Research Paper: 1 credit hours
Ensemble-Concert Choir: 4 credit hours
Opera Workshop: 2 credit hours
Lyric Theater Ensemble: 2 credit hours
Applied Music Pedagogy: 3 credit hours
Solo Performance Literature: 2 credit hours
Approved coaching, theater, dance, or music electives: 2 credit hours
---

The graduate major can be accomplished by fulfilling the requirements for the Masterof Music (M.M.) degree. View all related graduate courses.
Music majors are required to participate in major musical ensembles throughout the academic year, such as SIU's Concert Choir, Marching Salukis, Southern Illinois Symphony or Wind Ensemble. Additionally, The Outside the Box music festival is produced each year, providing opportunities for composition students to attend master classes, seminars, workshops and to perform in the Emerging Composers recital during the event.
Visit the School of Music for a full list of participation opportunities.
The SIU School of Music has more than 30 scholarships available. A large variety of criteria exist for these awards and are listed below outlining the eligibility requirements.
Admissions and Auditions
To apply to the SIU music program, prospective students are required to submit both a University application as well as a School of Music application. In addition to these applications, you will be required to complete an in-person audition at Altgeld Hall on campus, or a live online audition if traveling is not possible. Our undergraduate and graduate Admissions and Auditions pages will give you all of the details necessary to begin early preparation for your applications and an audition for each specific instrument.
At SIU, rehearsals and performances take place in the oldest currently occupied building on campus, Altgeld Hall. With state of the art spaces for choral performers and musicians of every kind, this majestic building is a second home to many students of the music program and a place to enhance their experience as a burgeoning artist.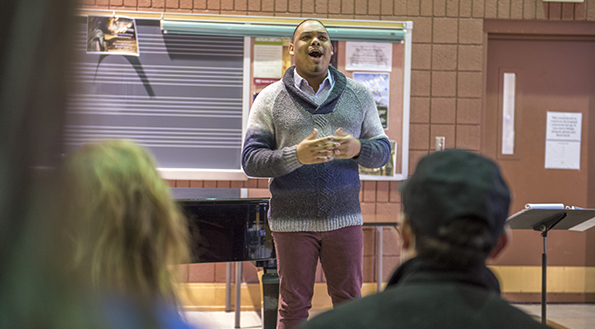 Contact Information
Karen Wolf
Academic Advisor
Faner 1229
1100 Lincoln Dr.
Carbondale, IL 62901
618-453-3388
kwolf@siu.edu
Jessica Butler
Director of Undergraduate Studies
Altgeld 22
1000 S Normal Ave
Carbondale, IL 62901
618-453-5195
j.butler@siu.com