Main Content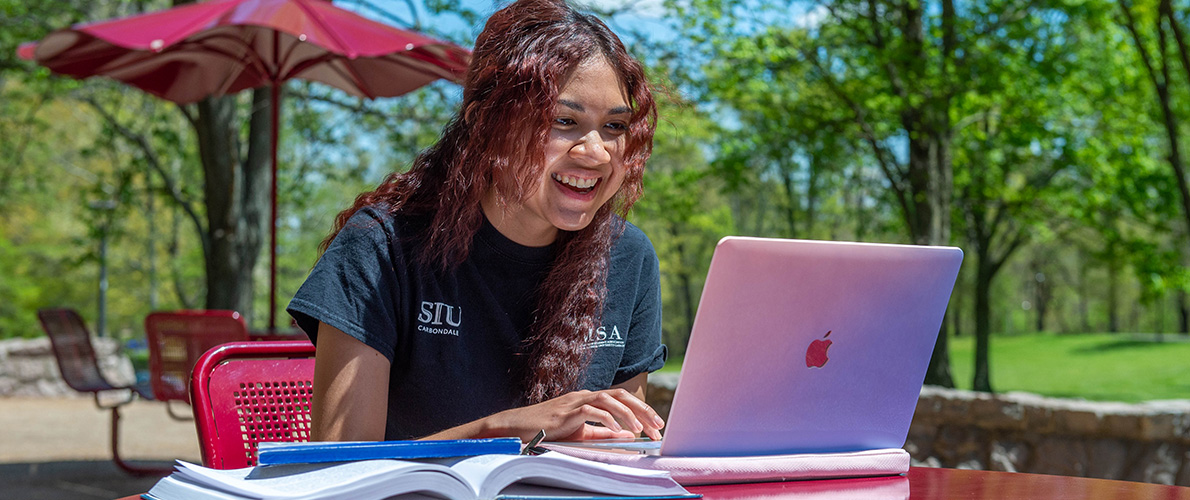 A Master of Social Work degree provides you with an advanced level of study in the field of social work, allowing you to find successful careers assisting families and communities with a number of different concerns. Students who are passionate about social welfare and the advancement of at-risk groups are better prepared to drive reform and work towards the common good with an advanced degree in social work.
The combination of rigorous studies in social work practices, human behavior, critical thinking and policy reform create a program that prepares you for leadership roles throughout your career. Hands-on learning during field instruction as well as a focus on the ethics and values involved in social work allows you to apply your knowledge to combat oppression and discrimination.
Program Requirements
The Master of Social Work degree can be completed in two years and requires a total of 60 hours of graduate courses taken in the approved sequence. The foundation curriculum courses make up 30 hours of this work while the additional 30 hours are the advanced curriculum in the chosen track of study. To complete the requisite 30 hours of advanced curriculum, you must choose from one of two areas of emphasis: Health/Mental Health or Children, Youth & Families.
You may choose to enroll in the reduced load class scheduling options available for both areas of emphasis. This allows for six to nine credit hours of course work each semester. This option is ideal for working students who are not able to enroll full-time. 

Our degree requirements page can help you with more information on each track.  View the social work course list to find all of the social work courses we have to offer. Our MSW Student Handbook can help you with any other questions you may have.
Online Program
The M.S.W. degree is now offered completely online. This convenient option provides opportunities for you to expand your education, even if  you are unable to attend classes on-campus. 
The online M.S.W. program offers the same opportunities for professionals to make a difference in communities both in the United States and abroad, working towards the common goal of social justice and service to disadvantaged or at-risk populations. 
During each of the two years of coursework, you will complete a field practicum at an agency related to your career goals. The field practicum uses applied learning in a professional setting to allow you to apply knowledge and theories in realistic settings and situations. 
This integral portion of the M.S.W. program is fundamental in the competent application of research and conceptional learning. 
Our program prepares you for a Professional Educator License (PEL) in School Social Work by the Illinois State Board of Education. You will complete the advanced curriculum courses for your chosen specialization as well as the courses and requirements listed below:
Social Work Practice in the Schools (SOCW 533)
Advanced School Social Work Issues (SOCW 567) 
Intro to Special Education (SPED 300) as an Undergraduate OR Advanced Theories and Practices in Special Education (SPED 420) as a Graduate. This is the prerequisite to field placement for students in the School Social Work Endorsement Program and must be completed before the fall semester field placements (SOCW 543A, SOCW 543B).
Field placement will take place over two semesters in SOCW 543B and SOCW 544B in a school setting. 
A passing score on the School Social Work licensure content exam is also required, preferably before the start of the final semester. 
Gain the knowledge and skills necessary to address both legal and human service needs by earning a concurrent degree in social work and law at SIU. This combination of advanced studies uniquely prepares you to succeed in public policy leadership roles, administration, community planning and the legal aspects of social service agencies.  
This concurrent degree program can be completed in as little as three years with full-time summer enrollment. Upon completion, you will be able to proficiently practice in both fields with a deeper understanding of the ethics, language and practices of both law and social work. 
Gerontology is the multidisciplinary study of the aging processes and individuals as they grow from middle age through later life. The Social Work program participates in the Certificate in Gerontology interdisciplinary program; offering SOCW 575, Policy and Program Issues of Aging.