Main Content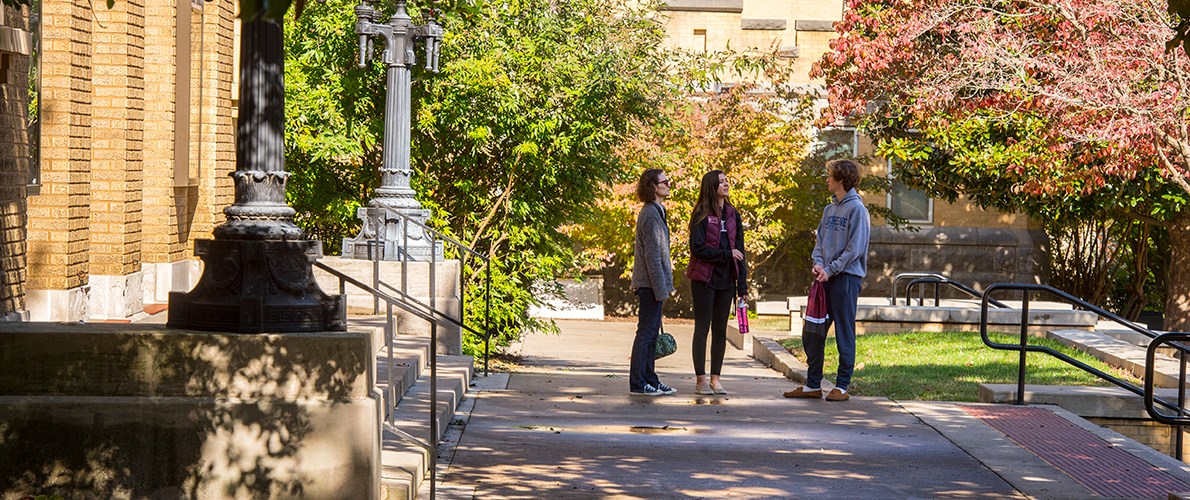 For students passionate about improving the lives and outlook of communities of all sizes and backgrounds, our social work program offers a hands-on, immersive education. A diverse faculty, with the utmost level of training and qualifications, provides instruction that fully prepares you to practice in a number of different environments and locations. 
Our graduates find fulfilling career opportunities in child welfare and youth services, nursing homes, hospitals, private practice and government agencies both in the United States and abroad. The social work program focuses on instilling theories and practices to meet human service needs while promoting social and economic justice, especially in rural communities. Professional values and ethics are emphasized in the program to ensure you go on to practice with competency and respect in diverse populations.
A Bachelor of Science in Social Work prepares you for a career focused on improving human well-being and community health. Whether working towards a career in public or private social service agencies, you'll receive in-depth training to ensure ethically responsible practice. The Council on Social Work Education (CSEW) accredited program offers an array of specialized courses as well as a field practicum at one of over 140 local agency partners throughout the final semester of study.
A Master of Social Work (M.S.W.) provides you with advanced knowledge and skills to practice responsibly across many disciplines, with individuals, families and groups, in rural communities, public and private agencies, and schools. The social work graduate program offers areas of emphasis in Health/Mental Health or Children, Youth, and Families to ensure an advanced level of critical thinking, policy, practice and evaluation within each specialization. M.S.W. students can also earn a State of Illinois professional educator endorsement to gain eligibility to work as a School Social Worker in Illinois
Obtaining a degree in social work leads to a number of rewarding careers assisting families and communities, oppressed and poor populations and at-risk persons of all ages. Family based services, schools, and health care facilities all have an ongoing need for social workers to assist in child welfare, educational concerns, patient needs, and hospice care. In addition, a growing number of companies are hiring social workers for employee assistance programs to counsel workers and encourage healthy productivity.