Main Content
Our faculty are a unique blend of researchers, educators and professionals who are proven experts in their fields. They are actively involved in:
publishing juried scholarly works in their respective disciplines and contributing to the scholarly program at meetings of professional organizations
submitting grant applications to external agencies
contributing to the department's service mission through participation in professional organizations, involvement on departmental, college, and university committees, and by serving the nation, state and region with their professional expertise.
Amer AbuGhazaleh

,

Professor
Animal Science
Dr. AbuGhazaleh has a PhD in dairy science from South Dakota State University. After completing his PhD, Dr. AbuGhazaleh worked as a research scientist in the Department of Animal Science at Clemson University, South Carolina.
View Full Bio

Office Phone: 618-453-1767
aabugha@siu.edu
Office: Agriculture Building, Room 119
Animal Science
Dr. Banz's specialization is in Nutrition Physiology, focusing primarily on the relationship amongst the bioactive agricultural components of functional foods, health and gene-nutrient interaction. 
View Full Bio

Office Phone: 618-453-2469
banz@siu.edu 
Office: Agriculture Building, Room 200
Brenda Green, M.S., R.D., L.D.N., C.L.C.

,

Associate Lecturer
Brenda Green graduated from Southeast Missouri State University in 1994 with a Bachelor of Science degree in dietetics. In 2000, she graduated from Southern Illinois University with a Master of Science degree in Community Nutrition. Brenda worked close to 15 years with the Illinois Department of Human Services as a Regional Nutritionist Consultant with the Special Supplemental Nutrition Program for Women, Infants, and Children (WIC Program). Brenda is now the Director of the Dietetic Internship Program at SIU where she brings her love of the community to the classroom.
View Full Bio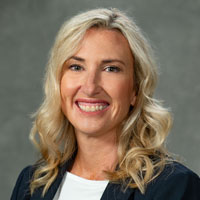 Office: Quigley Hall, 209
Phone: 618-453-7513
bgreen@siu.edu
Afroza Hasin, Ph.D.

,

Clinical Assistant Professor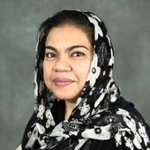 Office: Quigley Hall, 219D
Phone: 618-453-1768
afroza@siu.edu
Maggie McGuire, MS, RD, CDCES

,

Dietetic Program Director/Associate Lecturer
Maggie McGuire received her Master of Science degree in Food and Nutrition from Southern Illinois University in 2016. She worked as a Pediatric Registered Dietitian and Certified Diabetes Care and Education Specialist in Portland, Oregon before joining the Food and Nutrition faculty.
View Full Bio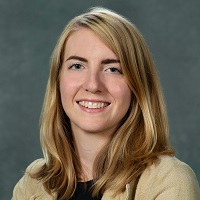 Office: Quigley Hall, 213C
Phone: 618-453-7512
mbailie23@siu.edu
Dawn Bloyd Null, Ph.D., R.D.N., L.D.N.

,

Assistant Professor
Dr. Null is a Registered Dietitian and Health Educator with over 18 years of experience working in the field and in college health. Her eclectic background includes food distribution and menu and recipe development; health promotion program development, implementation, and evaluation; and directing and maintaining an accredited dietetics program as well as teaching at the collegiate level. Dr. Null also consults for the inland river barge industry in the areas of nutrition, health, and wellness. Health of towboat crew is a primary research interest of Dr. Null's along with sports nutrition, and college health. Dr. Null is the Continuing Education Advisor for Registered Dietitians and Nutritionists for the American College Health Association.
View Full Bio

Office: Quigley Hall, 213D
Phone: 618-453-2462
dawnnull@siu.edu