Main Content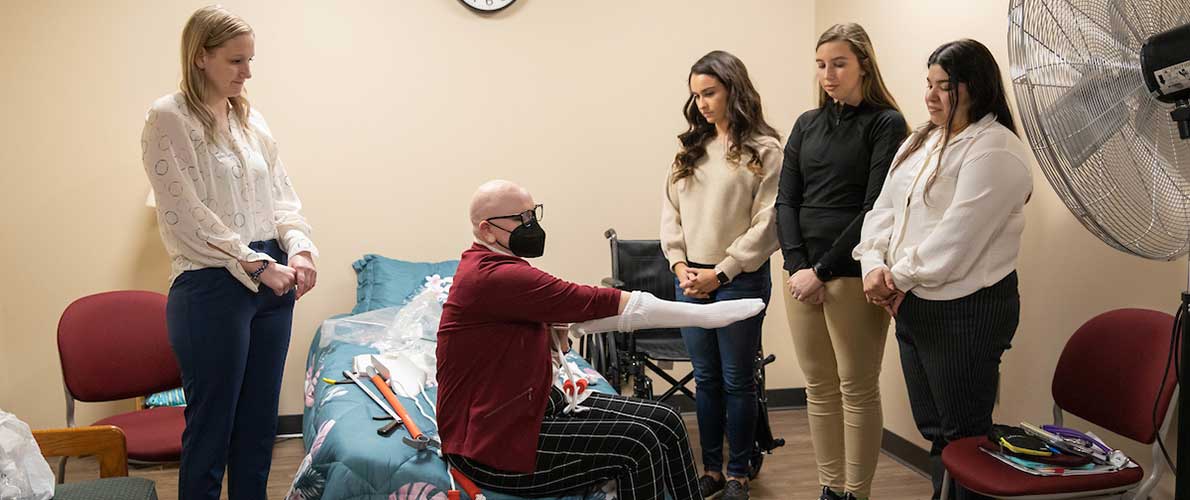 Southern Illinois University has introduced a program aimed at preparing you for professional entry-level practice as an occupational therapist. Designed for students who are new to occupational therapy, who have not yet obtained their professional entry-level degree in the field. By enrolling in our entry-level Occupational Therapy Doctorate Program (OTD), you can gain the necessary in-depth education and experience to fulfill roles in clinical practice and leadership; research and education. emerging practices, and/or program development.

Our faculty is dedicated to helping you acquire advanced skills and climb the ranks in occupational therapy by guiding you through clinical, educational, or research-based projects. With our program, you can achieve your goals and reach for leadership positions in your field.
We offer an entry-level professional curriculum for the occupational therapy doctoral program. Our program aims to enhance students' comprehension of occupation and the philosophical underpinnings of the field. By completing the program, future professionals will be equipped to address obstacles to the physical and mental health, well-being, and overall quality of life for individuals, groups, and entire populations.
The entry-level Occupational Therapy Doctorate (OTD) program, offered through the School of Health Sciences within the College of Health and Human Sciences, has been granted candidacy status for accreditation by the Accreditation Council for Occupational Therapy Education (ACOTE) of the American Occupational Therapy Association (AOTA).
6116 Executive Boulevard, Suite 200, North Bethesda, MD 20852-4929.
301-652-AOTA acoteonline.org