Main Content
Teacher Education Programs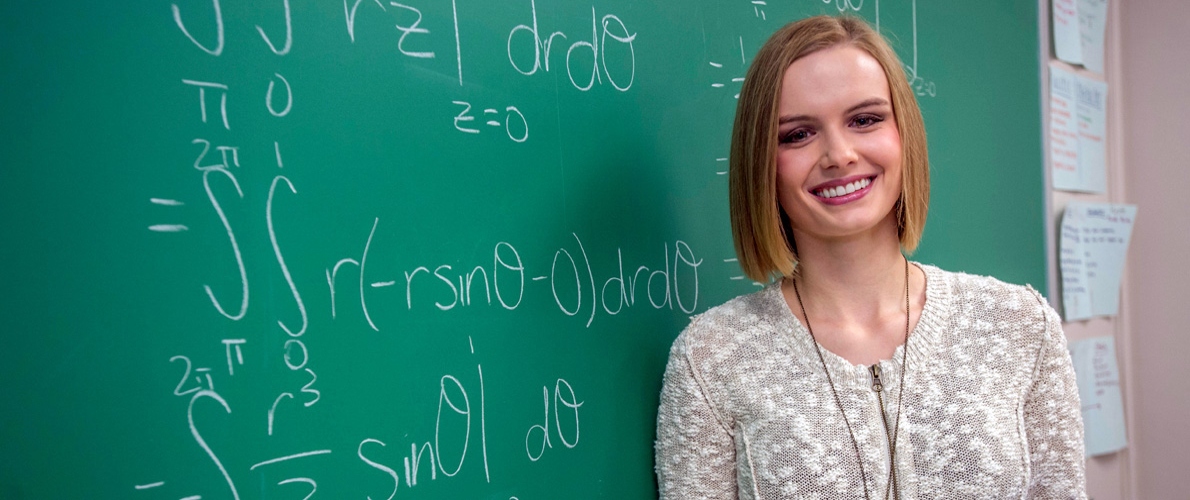 If you are passionate about becoming an educator for future generations of children the Teacher Education Program (TEP) offers a diverse set of education programs for whichever area of instruction you are interested in. From agriculture to mathematics, you can gain a Bachelor's degree in your specialization and work towards your Professional Educator License (PEL) in the State of Illinois.
The TEP ensures successful completion of the courses, field experience and testing required of each student in the education program. Our experienced faculty members provide the guidance you need to accomplish your dreams of becoming a teacher by integrating classroom curriculum with practical training in the field. Beyond the core courses you will complete for the education specialization you choose, the Teacher Education Program provides insight and support during additional education courses, clinical practice and student teaching.
The Grow Your Own Teachers grant (GYO) helps fund non-traditional students with the desire to work in high-need teaching positions in Early Childhood Education, serving rural and minority communities throughout Illinois. The program strives to promote diversity, the wisdom of the community, and the best education possible.
The agriculture education specialization provides a collaborative curriculum in teaching skills and leadership training. You will receive focused instruction in agricultural topics including plant science, animal science, economics and mechanics to teach in secondary classrooms, extensions and industry fields.
The art education program places emphasis on providing teaching skills and classroom techniques while also encouraging the art educator's personal growth as an artist. You will become uniquely qualified to teach art and design in a variety of classrooms settings with this comprehensive program.
The first years of a child's education are crucial for a healthy and rewarding life. As an early childhood education major you will gain an in depth understanding of preschool and early primary school teaching skills.
The elementary education program focuses on technology, language arts and teaching standards for grades 1 through 6. As a future elementary educator you will graduate with a high level of proficiency in all aspects of teaching. Our comprehensive program results in a PEL which allows you to teach in self-contained or departmentalized classrooms.
Those who are passionate about literature, composition and language analysis may earn a PEL in English language arts. Our thoughtful curriculum and experienced faculty members focus on teaching methods in a variety of literature topics that will enable you to teach a number of high school English courses.
Accreditation
Fully accredited by the Council for the Accreditation of Educator Preparation (CAEP), our degree programs range from Bachelor of Science, to Bachelor of Arts and Bachelor of Fine Arts.

A specialization in foreign language education leads to a Professional Teaching License that allows you to teach German and Spanish in K-12 classrooms. Through the curriculum requirements within the TEP, you will become proficient in teaching strategies specific to foreign language education.
The TEP history education program allows you to teach social sciences and history at the secondary level upon graduation. After receiving your Professional Teaching License you can begin a rewarding career opening your students' eyes to the past through thoughtful lessons.
A specialization in mathematics offers training in the instruction of mathematical theories and practice. Offered as either a Bachelor of Science or a Bachelor of Arts, successful graduates of the mathematics education program are prepared to teach math to both junior high and high school students.
Talented musicians and singers may follow their passion for music into classrooms in public and private schools with our music education degree. With emphasis placed on both the teaching skills necessary to lead future musicians as well as growth as an artist, this specialization is rewarding for all.
For future educators who are passionate about the life sciences our Science Education program prepares you to teach high school students with your Professional Educator License. With a focus on microbiology, plant biology, zoology and physiology, this degree will ensure your success as a science teacher.
Teachers who are passionate about special education will attain the skills necessary to assist children with disabilities from kindergarten through grade 12. This unique specialization provides teacher training for a variety of classroom settings with children who require interventions and specialized support.
For educators who are looking to advance their career and instill effective leadership in our school systems, the school administration program provides an advanced curriculum for both a master's degree and doctoral degree. This TEP specialization offers a principal preparation program and a superintendent endorsement program for your chosen career path.
School support personnel are vital to the delivery of quality education and to ensuring a safe and positive learning environment. With an advanced degree in literacy instruction you will be uniquely qualified to assist students of all ages in their quest to become proficient readers. Communication Disorders and Sciences helps you learn to identify, prevent and treat communication disorders. If you want to have a positive, life-changing effect on young people, consider becoming a school counselor. And Social Workers play a vital role on the school's educational team and we will prepare you for this role