Main Content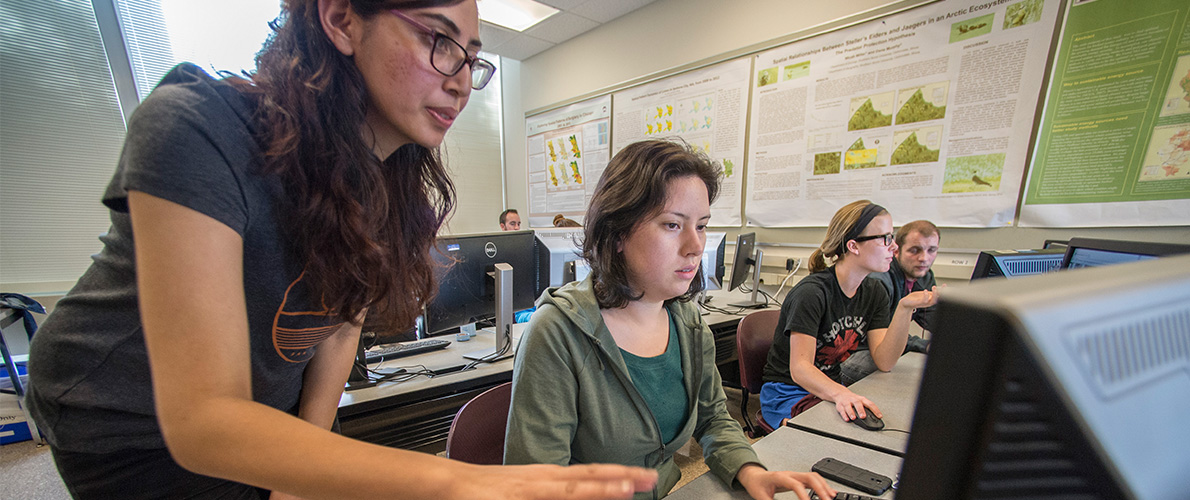 Graduate assistantships (teaching or research) are available on a competitive basis. These positions presently pay $14,445 per academic year (9 months) at a monthly stipend of $1,605 and include a tuition waiver (value dependent on residential status). Students are responsible for payment of university fees which include medical insurance; fees vary in amount but average about $1600 per semester. Applicants should contact the program for the most recent stipend and fee information.
Applications to the graduate program for the current academic year will be accepted until all assistantships are awarded. Teaching assistants devote an average of 20 hours per week to instruction and related activities. Most teaching assistants support laboratory sections of introductory and mid-level Geology courses. Research Assistants spend an equal amount of time on research projects in support of funded faculty research. The availability of Research Assistantships depends upon external or internal funding obtained by individual faculty members.
As a matter of policy, the graduate program in Geology does not guarantee a student working toward a M.S. degree financial support for more than two academic years nor a Ph.D. student for more than four academic years.
Geology students applying to the M.S. program, the Ph.D. in Geosciences program, and the Environmental Resources and Policy Ph.D. program are eligible to apply for teaching and research assistantships from the Geology program. Download our policy statement.
In addition to Assistantships, the Geology program offers fellowship and scholarship support to graduate students on a competitive basis. Funding to help offset expenses of thesis or dissertation research and presentation of research results at national and/or regional professional meetings is available.
The University also offers fellowships, research awards, and others means of financial support at both the Masters and Ph.D. levels.