Main Content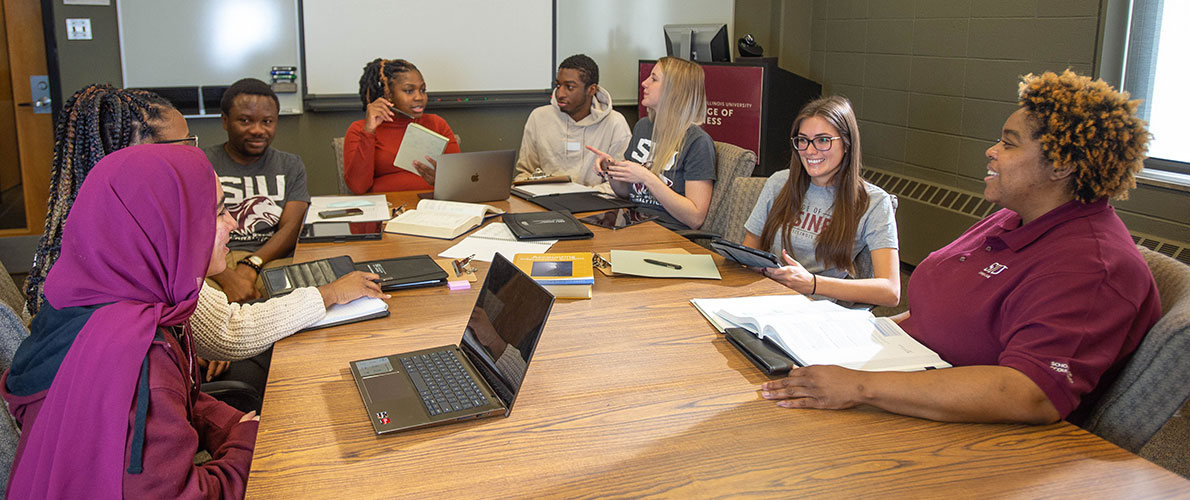 Today's businesses need recent graduates who have training in statistics and computer programming and have the quantitative skills required to conduct more technical analyses of the issues facing businesses and other organizations. At SIU, we developed the quantitative economics program – commonly known as QE.
SIU designed this major to complements the key foundation courses within economics by focusing on computer programming, mathematics, and statistics so that students acquire the skills that businesses want, making graduates of this program more marketable in the business world.
The program offers a bachelor of science that differs from the economics degree in that many of the electives are replaced by computer programming and mathematics courses.
At SIU, the program provides a streamlined major for those who want a more in-depth quantitative treatment of economics. Graduates of this program will have many of the same skills that master's programs offer without needing to spend time and money with one to two more years of schooling.
For individuals who want to enhance their bachelor's degree in quantitative economics, the School of Analytics, Finance, and Economics offers graduate programs in economics that lead to both master's and doctoral degrees.
The master's degrees are designed to be 12-16 month programs in which the student takes courses in theory as well as an applied specialization.
The doctoral program is built around a core of courses in microeconomics, macroeconomics and econometrics, and allows the student to specialize in two fields.
The coursework towards the doctoral degree is expected to take three years and the writing of a dissertation one year.