Main Content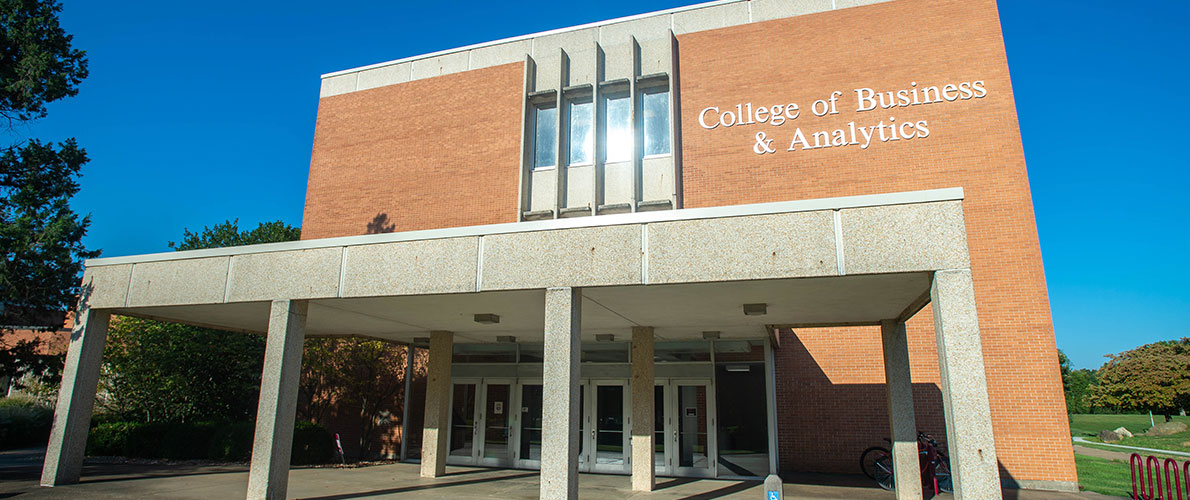 In today's business world, organizations are placing a strong emphasis on data analysis. As a result, Southern Illinois University has developed an advanced online MBA program designed to provide graduates with the ability to think critically, work with large data sets, and solve complex problems, all with the flexibility and convenience of fitting around your busy schedule. Our online MBA graduates are sought out by major firms from across the globe for their keen abilities to analyze data and generate unique insights that lead to better business decisions.
Our rigorous residential Ph.D. in Business Administration program with four areas of study in Accounting, Finance, Marketing and Management has prepared many to launch a successful career in academics at prestigious research and/or teaching institutions worldwide.
Our online Master of Business Administration program attracts working professionals throughout the world who aspire to become tomorrow's business leaders. Taught by highly respected faculty with national and international reputations, the fully online degree offers a rigorous graduate program delivered in an engaging, technologically advanced online format with the team-work spirit of a cohort and individual attention from our supporting staff and faculty members.
Our Ph.D. in Business Administration program allows our students to study academic literature and conduct original research across domains in Accounting, Finance, Marketing and Management. The primary goal of the program is to produce scholarly individuals with deep expertise in each field. Ph.D. graduates obtain academic careers at various research and teaching institutions in the U.S. and around the world, and can also pursue high-level positions in business consulting by becoming subject-matter experts.