Main Content
Our faculty are a unique blend of researchers, educators and professionals who are proven experts in their fields. 
Gregory DeYong

,

Associate Professor
Greg DeYong is an Associate Professor of Operations Management at Southern Illinois University in Carbondale, Illinois. In addition to over 15 years of industrial experience in purchasing, scheduling, ERP systems and factory management.
View Full Bio

Office: Rehn Hall, 207C
Phone: 618-453-7888
gdeyong@business.siu.edu
MD Shariful (Sharif) Islam

,

Assistant Professor
Sharif Islam is an Assistant Professor in School of Accountancy in Southern Illinois University Carbondale. He completed his doctorate in Computer Information Systems and Accounting from Louisiana Tech University and obtained MBA from Eastern Illinois University. He is a licensed CPA in Illinois and a CMA in Bangladesh. His research interest includes data breaches, data analytics, and network centrality of Audit Committees and CEOs and their effects on audit outcomes.
View Full Bio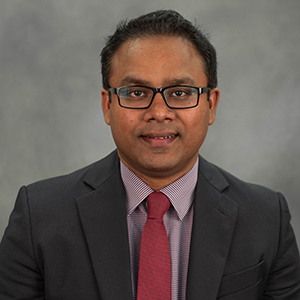 Office: Rehn Hall, 216A
Phone: 618-453-1400
mdshariful.islam@business.siu.edu
Omid Kamran Disfani

,

Assistant Professor
Omid Kamran Disfani joined the faculty at SIU College of Business in 2019 after earning his PhD in Business Administration (Marketing) from the University of Missouri's Trulaske College of Business. Dr. Kamran has also received a Master's degree in advertising and marketing from University of Leeds (England), a graduate certificate in applied statistics from University of Kentucky, and a BSc in industrial engineering from AmirKabir University of Technology (Iran).
View Full Bio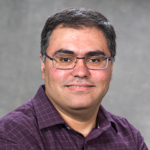 Ali Mehrabani

,

Assistant Professor of Economics
Ph.D., 2021, Economics, University of California - Riverside
Fields: Econometrics
View Full Bio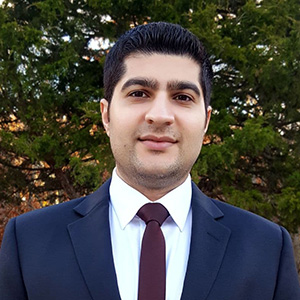 Office: Faner Hall, 4134
Phone: 618-453-5062
ali.mehrabani@siu.edu
Bill Mishk

,

Assistant Lecturer
Bill comes to SIU after a multi-year career as a senior executive in the airline industry. After relocating to the Midwest for college, Bill settled in the St. Louis area and started work in the airline business for a Midwest airline that was eventually acquired by American Airlines.
View Full Bio
Jim Nelson

,

Associate Professor, Analytics Program Coordinator and Director of The Pontikes Center for Advanced Analytics and AI
Jim Nelson, Ph.D., joined SIU in 2005 after more than ten years of industry experience and more than fifteen years of teaching and research experience.  He earned a bachelor of science in computer science from California Polytechnic State University and worked as an "operating system pathologist" at IBM Santa Teresa Labs and then as a project manager at a California software startup.  He went back to school at the University of Colorado, Boulder, and earned a master's degree and a Ph.D. in information systems.
View Full Bio

Timothy Tyson Perry

,

Clinical Assistant Professor
Timothy Tyson (Ty) Perry was born in Missouri and grew up in Texas, Mississippi, and North Carolina. His background is heavily influenced by studies in finance, and he has a genuine passion for discovery and knowledge creation in finance. He holds a B.S. in finance from Appalachian State University, M.B.A. in finance from East Tennessee State University, Ph.D. in finance (with minor in statistics) from Texas Tech University, and is a CFA® charterholder.
View Full Bio
Kevin Sylwester

,

Professor, Interim Director The School of Analytics, Finance, and Economics
Ph.D. 1997, Economics, University of Wisconsin, Madison
Fields: Macroeconomics, Economic Growth, Development
View Full Bio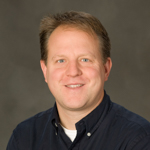 Office: Faner Hall, 4141
Faner Phone: 618-453-5075
Office: Rehn Hall, 138A
Phone: 618-453-1421
ksylwest@siu.edu
Tyson Van Alfen

,

Assistant Professor
Tyson Van Alfen, Ph.D. joined the College of Business and Analytics in 2019. He earned his Ph.D. in Finance from the University of Kentucky and his M.S. and B.S. in Financial Economics from Utah State University.
View Full Bio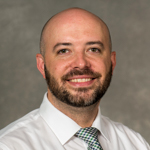 Rehn Hall, 126A
Office: 618-453-1418
Dept: 618-453-2459
tyson.vanalfen@business.siu.edu