Main Content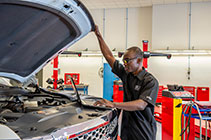 We are one of the few universities in the nation to offer a program that is a direct pipeline to the automotive industry. Our bachelor's degree is designed to provide an environment for students to acquire the professional, research, and technical skills necessary for success in the automotive and related industries.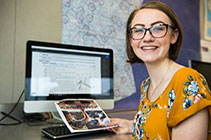 As air transport continues to expand on an annual basis, new careers are opening for people wanting to be involved in day-to-day operations. We've developed a program for aspiring professionals wanting a leadership role in one of the fastest-growing industries in the nation. Our aviation management program brings together some of the nation's top educators to teach in some of the most advanced airline transportation classrooms and training systems in the nation.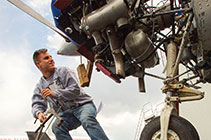 Whether it's general aviation or commercial transport aircraft, the aviation industry requires highly trained technicians to manage hardware, troubleshoot systems, repair airframe structures, and maintain powerplant (engine) systems. We created a program that provides the essential skills and educational experience necessary to thrive in today's competitive environment.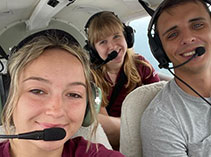 Your career in aviation as a professional pilot begins with earning an associate's in aviation science (AAS) degree. Our pilots are in air during their first semester. SIU graduates with a two-year degree find employment as pilots for airlines, the charter industry, government, corporate flight, air ambulance, cargo and freight, and aerial survey. Many students use the degree as a springboard to a bachelor's, taking their careers to the next level.
Below you can find the program you are interested in and the degrees, minors, and online options offered for that program. You will see some programs have specializations (for undergraduate programs)/ concentrations (for graduate programs) listed. These are focused areas of study.