Main Content
Master of Science in Plant, Soil, and Agricultural Systems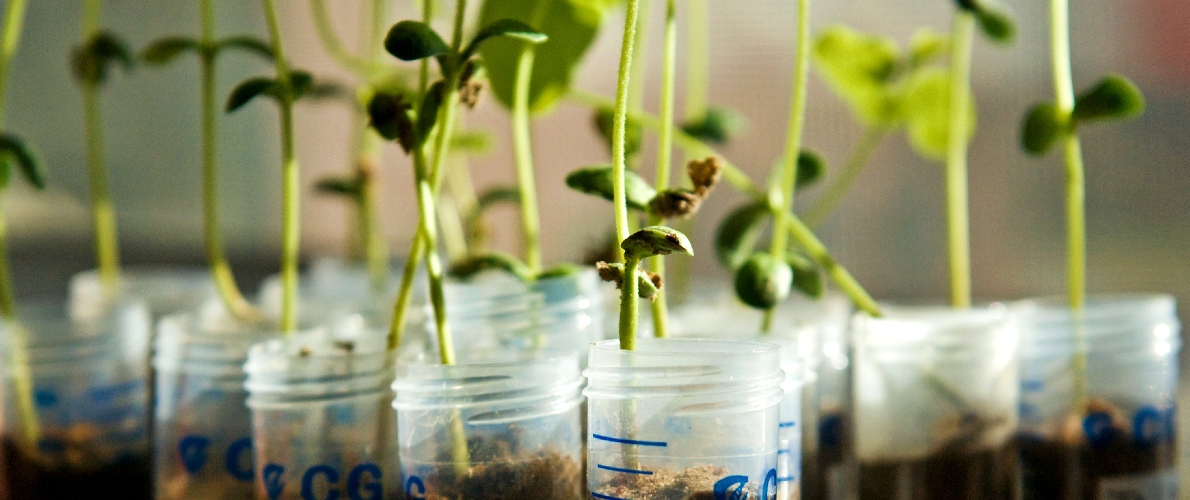 Grow with us

Our community of faculty and staff are committed to fostering student opportunities for a successful, professional future. Our courses will guide you through theory and hands-on experience, utilizing not only classrooms and labratories, but also the college's 2,000-acre working farm—conveniently located adjacent to campus. More than 600 of these acres are dedicated to row crop production, vineyards, orchards, greenhouses, vermi-compost, turf, and vegetable production...and are all within your reach as part of this master's program. This extraordinary access provides our students with outside learning projects and demonstrations, as well as highly relevant paid work positions that fit perfectly in CVs and résumés of our graduates as they explore budding new careers.
Program Description
While earning a Master of Science in Plant, Soil, and Agricultural Systems, your curriculum will be focused yet flexible to ensure success for your specific career path. We are proud to provide a variety of options for the numerous rewarding careers available to you upon graduation.
We offer three concentrations in our graduate program:
Crop Science: This area of study is ideal for students interested in researching crop production, management, and precision farming, weeds and pest control, or plant breeding, genetics and biotechnology.
Soil Science: In the soil science concentration, research areas include soil fertility, soil physics, soil microbiology, soil chemistry, or soil and water conservation
Horticultural Science: Landscape design, vegetables, tree fruits, small fruits, floricultural and ornamental plant production, plant tissue culture, viticulture and turf management are all areas of research offered to students in the horticultural concentration.
You also have the option to add an emphasis in environmental studies in agriculture to any of these three concentrations. Additionally, if you interested in teaching at either the secondary or college level, you will find supporting courses in agricultural education and agricultural technologies in our graduate degree program.
In each of the three concentrations offered, your course of study will follow either a thesis option or a research paper (non-thesis) option. You and your advisory committee may add to your curriculum from supporting courses in education, communication, engineering plant biology, microbiology, chemistry, statistics depending on your career goals. Many of our students combine two areas into one thesis or research topic to allow for more advanced specializations.
The crop, soil, and horticultural sciences concentrations can be pursued as a 30-credit hour program with a thesis option or as a 40-credit hour program with a research paper (non-thesis) option. With the flexibility offered in our program you may pursue your degree in the manner that best suits you.
---
Thesis Option
For the thesis option, you will need a minimum of 30 hours of coursework, 20 of which must be from structured courses. Thesis option students must take at least half of their course credit hours at the 500 level and no more than 10 credit hours may be from unstructured courses. With the thesis option, a graduate seminar is required.
---
Research Paper (Non-Thesis) Option
If you choose to pursue the non-thesis option and submit a research paper, a minimum of 40 hours of coursework is required. 30 hours of that coursework must be from structured courses. You will be required to take 18 hours of courses at the 500 level and no more than 10 credit hours may be from unstructured courses. A graduate seminar is also required in the research paper (non-thesis) option.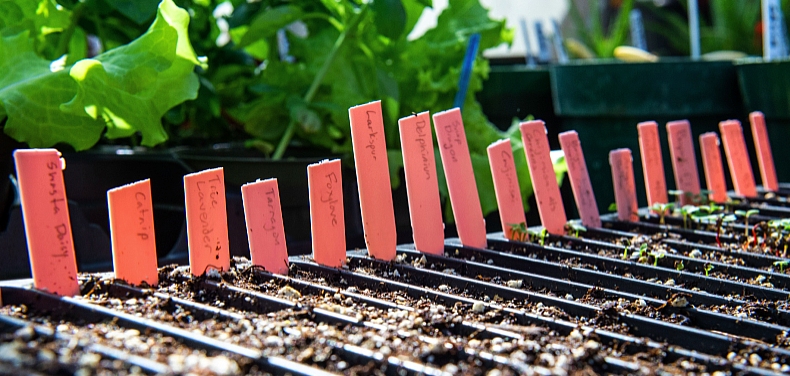 Student Organizations
The School of Agriculture hosts over 30 Registered Student Organizations (RSOs)—including general interest clubs, local Greek chapters, honor societies, and competitive teams.
Outside of agricultural topics, the University sponsors 400+ active RSOs. It's a pretty safe bet that no matter what your interest, you aren't alone here.
Career Opportunities
Our research-driven master's degree launches exciting careers in academic, private, and governmental sectors. Our graduates are qualified for teaching, research, and extension jobs—forging new trails at competitive starting salaries. Careers common to our degree concentrations include:
University professor
Agricultural scientist
Agronomist
Plant and crop physiologist
Crop scientist
Entomologist
Soil scientist
Soil conservationist
Horticulturist
Landscaper
Plant geneticist
Plant breeder
Plant pathologist
Environmental quality consultant
Conservation scientist
Crop production specialist
Land use specialist
Weed management specialist
Herbicide specialist
Manager of a commercial breeding program
Plant biotechnologist
Plant biotechnology lab technician
Biological engineer
Vegetable breeder
Researcher
Farm owner/manager
Contact Information
To request more information, contact:
Ahmad Fakhoury
Program Director
Agriculture Building 176
1205 Lincoln Drive
Carbondale, IL 62901
Phone: 618-453-3446
Email: amfakou@siu.edu
Liz Bland
Coordinator of Student Transition & Success
Agriculture 117
1205 Lincoln Dr
Carbondale, IL 62901
Phone: 618-453-3014
Email: agsaluki@siu.ed
Financial Aid

Students of the School of Agricultural Sciences are eligible for a variety of scholarships and award opportunities available through the University and College of Agricultural, Life and Physical Sciences. Additional funding sources specific to graduate students, such as fellowships and assistantships, are also made possible by the SIU Graduate School.