Main Content
Bachelor of Science in Forestry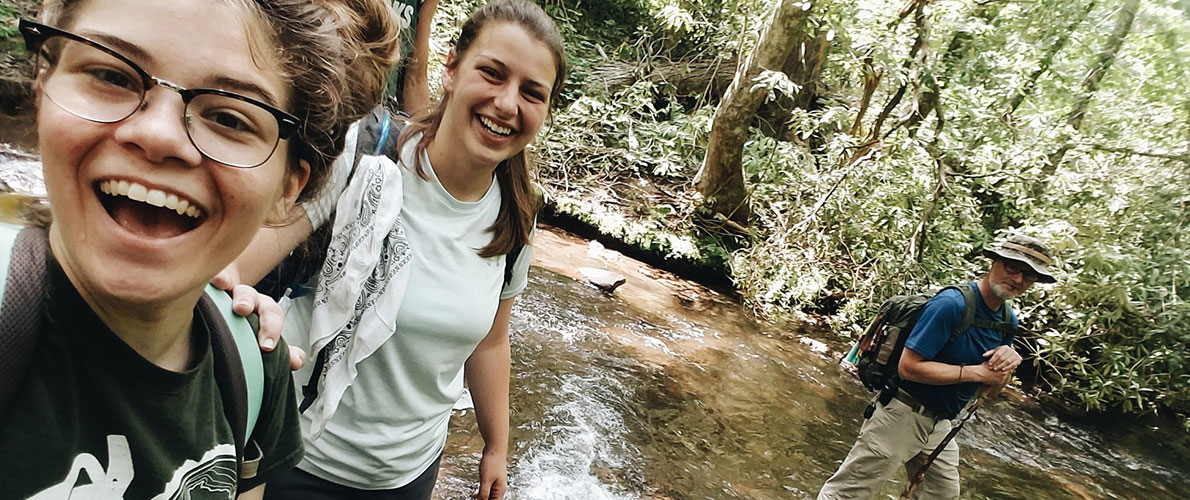 Accredited by the Society of American Foresters, our program offers hands-on, experiential learning in natural environments. We have a science-based curriculum with focused training and teaching both in the outdoors and the classroom. Our program provides a unique diversity aspect with faculty specializing in a wide variety of topics.
You will participate in a summer field camp to witness first-hand the challenges and rewards of forestry careers. You'll visit national and state forests and parks, wildlife preserves, and natural and recreation areas across the country – from Acadia to Yellowstone. You'll learn about multi-use outdoor recreation areas, conservation, forest site interpretation, and the relationships people have with the nature around them.
Degree Requirements
Students will choose from one of five specializations are offered within the forestry program. University Core Curriculum requirements and a core of professional courses are similar for each specialization. Students may not take courses specifically required in the various specializations for pass/fail credit.
Total degree requirements: 120-123 credit hours
University core curriculum: 39 credit hours
Specialization Requirements: 79-81 credit hours
---

Check out the Course Requirements and view the five specializations for this program. Also you can view all related Forestry courses.
---
Our undergraduate forestry program offers five specializations to choose the best course of study based on your career goals.
Forest Hydrology
Forest Resources Management
Forest Recreation and Park Management
Urban Forest Management
Wildlife Habitat Management and Conservation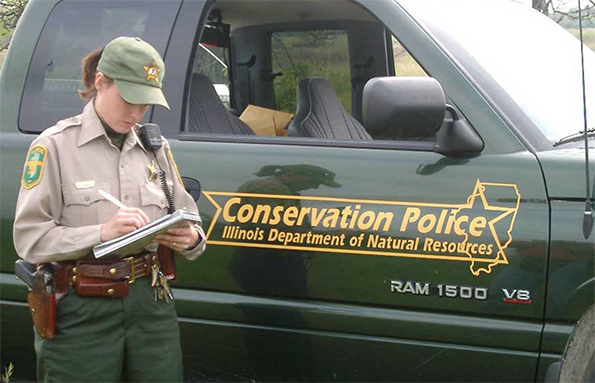 Certificate
The Conservation Law Enforcement certificate is designed for those students studying Forestry or Criminology and Criminal Justice who look to go into law enforcement. Conservation law enforcement officers protect wildlife and state resources, support responsible outdoor recreation, enforce fishing and hunting laws, and serve as ambassadors for the public.
The Conservation Law Enforcement certificate is fully endorsed by the Illinois Department of Natural Resources Office of Conservation Law Enforcement
Summer Camps
Our students can partake in two unique summer "camps," which are month-long adventures at naturally diverse locations across the country.
Simply, our students spend a month learning about the great outdoors by being in the great outdoors.
There is no better place to study forestry than Southern Illinois! We are uniquely positioned at the intersection of several ecological regions. Experience forests, bluffs, wetlands and grasslands – right in your own backyard!
We are nationally recognized for our 3,000 acres of university land and farms, including our Touch of Nature Outdoor Education Center. Our students get outside for field labs and demonstration programs at these sites and beyond!
You can get involved in activities, network, gain valuable experience and enhance your education through hundreds of registered student organizations on campus and student chapters of professional organizations related to your academic interests.
AgBassadors

Minorities in Agriculture, Natural Resources, and Related Sciences (MANRRS)

Fire Dawgs
Forestry Club
Saluki Bassers
The Saluki Environmental Educators
Society of American Foresters
Shooting Team
Wildlife Society
Scholarships
Forestry students are eligible for a variety of scholarship opportunities through the University.
We also offer  forestry specific scholarships available explicitly for students in the program, including the Leon S. Minckler Memorial Scholarship in Forestry that awards $1,000 every year to 8-10 students.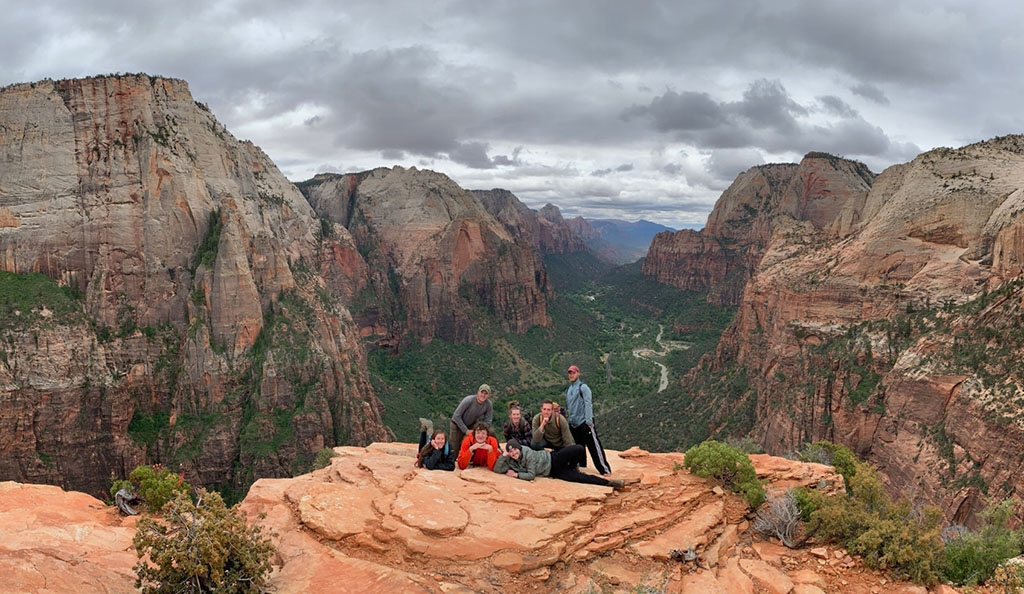 Contact Information
Karl Williard
Program Coordinator
Agriculture Building 184 A
1205 Lincoln Dr.
Carbondale, IL 62901
Phone: 618-453-3341
williard@siu.edu

Liz Bland
Coordinator of Student Transition and Success
Agriculture 117
1205 Lincoln Dr
Carbondale, IL 62901
Phone: 618-453-3014
agsaluki@siu.edu
Incoming students can also contact Kathy Elson in the Advisors office.