Main Content
Bachelor of Science in Agricultural Systems & Education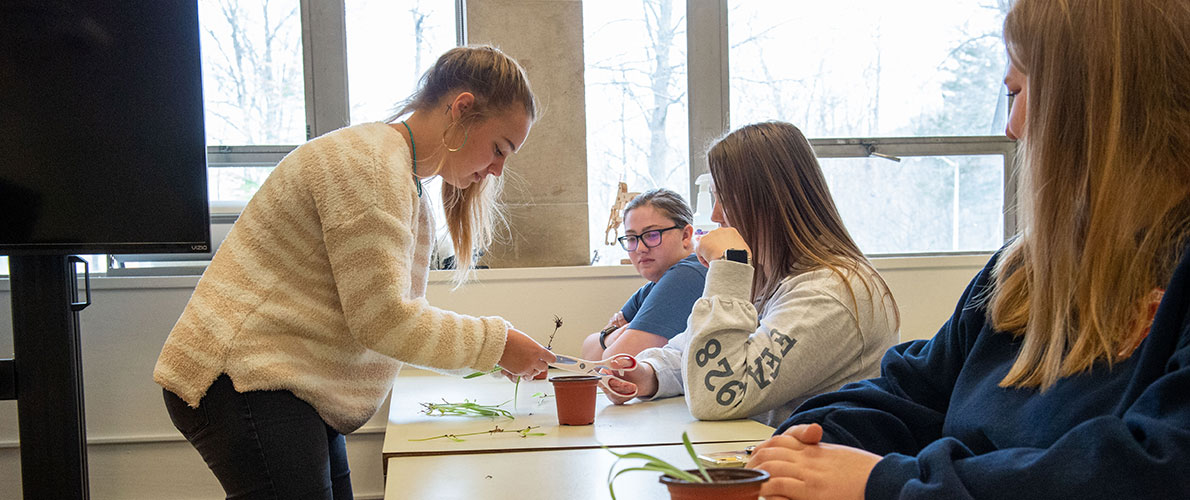 Agriculture is high-tech, big business, data-driven and future-savvy. Successful farmers and agricultural professionals have to know a whole lot more than farmers did just a generation ago. Agricultural Systems & Education is the degree for versatility within the ag industry. We'll teach you those things that will keep you on the cutting edge of farming in the 21st century. You can specialize, or you can follow the General Agriculture track. You can even earn a minor in this area, providing agricultural emphasis to another degree.
This major covers pesticides, computers in agriculture, power equipment, agricultural machinery management and agricultural mechanization/precision agriculture, agricultural construction, biotechnology, genetics, agricultural processing systems, food engineering technology, and more. Each specialization has its own requirements.
Bachelor of Science
Customized tracks within our degree program provide focus if you have specific career interests. For example, if you want to work for a farming magazine, you might consider the Agricultural Communications specialization. Choosing General Agriculture as a specialization gives you the broadest foundation if you know you want a career in ag, but you want to keep your options open. The undergraduate major in Agricultural Systems & Education (AGSE) can be accomplished by fulfilling the requirements for the Bachelor of Science degree.
General Agriculture
Agricultural Communications
Agricultural Education
Agricultural Production Management
Agricultural Systems Technology Management
Food and Process Engineering Technology
---

Check out the Specializations page for individual AGSE tracks and their related coursework, or view all undergraduate courses.
Minors
Consider a minor a supplement to your major, adding breadth or depth to your studies.
If you want to teach agricultural sciences but also biology, for example, you might want to minor in Agricultural Education and major in Biology as part of the Teacher Education program. Or, if you want to be involved in corporate agriculture, you could major in Agribusiness Economics and minor in Food and Process Engineering Technology.
The combinations are nearly endless; you can learn more about our minor programs in the menu below. Your academic advisor can help you design the ideal path for your goals.
Agricultural Education
Agricultural Systems Minor
Food & Process Engineering Technology Minor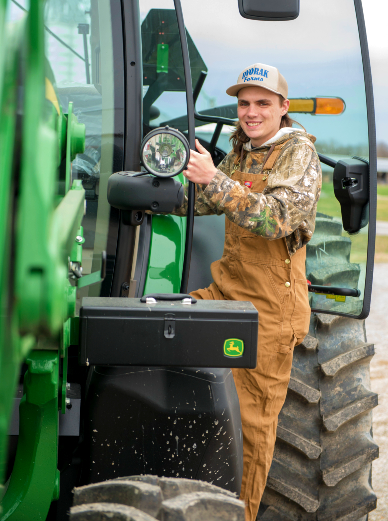 Facilities
Students specializing in Agricultural Systems have access to quality information, technological, laboratorial and real-world resources, such as:
Agricultural systems technology laboratories and facilities
Automation and Control Labs
Engine power and machinery
Construction and fabrication
Food packaging laboratory
Agronomy Research Center
University Farms, a 2,000 acre farm system
Beef, swine, and equine centers
Commodity market information systems
Global Information Systems (GIS) laboratories and equipment
Multipurpose agricultural research and education laboratories
State-of-the-art instructional and multimedia presentation facilities
University library system with over 2.2 million volumes and 16,000 current periodicals
Access to top-of-the-line facilities offered by other departments in the College of Agricultural Sciences
Teacher Education in Agricultural Sciences
Teaching the next generation of farmers and producers. And tomorrow's scientists, natural resource managers and policy makers, too. Agricultural Education is about developing leaders, preserving traditions, and trying to make things better.
Right now, the nation is experiencing an agricultural education teacher shortage. New programs plus teacher retirements mean more opportunities for you.
Our robust Teacher Education program is almost as diverse as our students' ambitions...and our job placemement is near 100%! Many students have job offers from the corporate sector, as well as teaching positions, even before they graduate.
So what are you waiting for? It's time for your success story to begin—right here.
Student Organizations
The Agricultural Sciences boast some of the most active student groups on campus. Many of our students are involved in more than one group. Campus and community activities are good for your résumé; you'll gain experience, develop leadership skills, expand you hands-on learning opportunities, network with future colleagues, and maybe most important—make memories and lifelong friends.
Registered Student Organizations relating to this major include:
Alpha Gamma Rho Fraternity
Alpha Tau Alpha
Agbassadors
Agricultural Education Association
Agricultural Student Council
Collegiate FFA
Farmhouse Fraternity
Sigma Alpha Sorority
SIU Collegiate Farm Bureau
Contact Information
To learn more about the program or request information, contact:
Seburn Pense
Professor
Agriculture 154 B
1205 Lincoln Dr
Carbondale, IL 62901
Phone: 618-453-2496
sebpense@siu.edu
Liz Bland
Coordinator of Student Transition and Success
Agriculture 117
1205 Lincoln Dr
Carbondale, IL 62901
Phone: 618-453-3014
agsaluki@siu.edu
Incoming students can also contact Kathy Elson in the Advisors office.
Scholarships
As soon as you are admitted to SIU, you should complete the General Scholarship Application. SIU will use that one application for you to apply automatically for every scholarship for which you are eligible. SIU awards more than $10 million in scholarships every year – and that's in addition to federal student aid and work-study programs.
The School of Agricultural Sciences offers a scholarship program that provides over $100,000 annually to new and continuing students in the college. Students should complete the "School of Agricultural Sciences Scholarship" application in Academic Works to be considered.