Main Content
Bachelor's Degree Program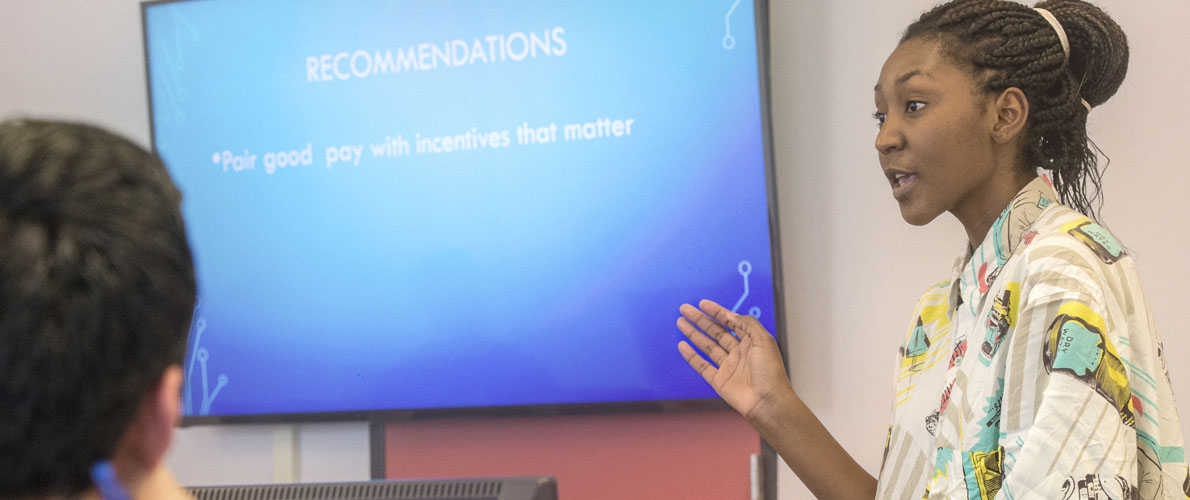 With hands-on instruction and a challenging curriculum based on current political and governmental issues and practices, the political science undergraduate program promotes individual growth and preparation for working with local and national political issues. Courses cover topics such as American politics, media, polling, state and federal court systems, civil rights, and election procedures. Instructors focus on analysis of these issues and policies in current national and international governments while encouraging students to develop superior communication and analytical skills.
Political science majors find success in business, teaching, journalism, law and international affairs. The B.A. in political science is a building block for students interested in seeking elected positions, leading community organizations or continuing their education with a political science graduate degree or law school.
Degree Requirements
The political science curriculum provides students both a broad understanding of politics in the world today and the knowledge and skills that help students to specialize and advance in their own areas of interest. The undergraduate major can be completed by fulfilling the requirements for the Bachelor of Arts (BA) degree.
The political science progam offers two specializations within our undergraduate major, designed to provide our students with individualized options and the absolute best skills sets for their intended careers.
International Affairs
Pre-Law
---

Check out the Curricular Guide (PDF), which helps you outline what courses you would want to take each semester while earning your degree, while the catalog lets you view all related political science courses.
Minors
Students looking to add a political science component to their bachelor's degree programs can choose from the following undergraduate minor offerings:
Internships
Eligible undergraduate students may apply to take part in a number of unique internship and research opportunities while studying at SIU. Work or experience within networks such as the Paul Simon Public Policy Institute, the Barbara Brown Springfield Internship, and SIU's Political Science Student Ambassador organization all help to enhance knowledge and build skills vital to a successful career in political science.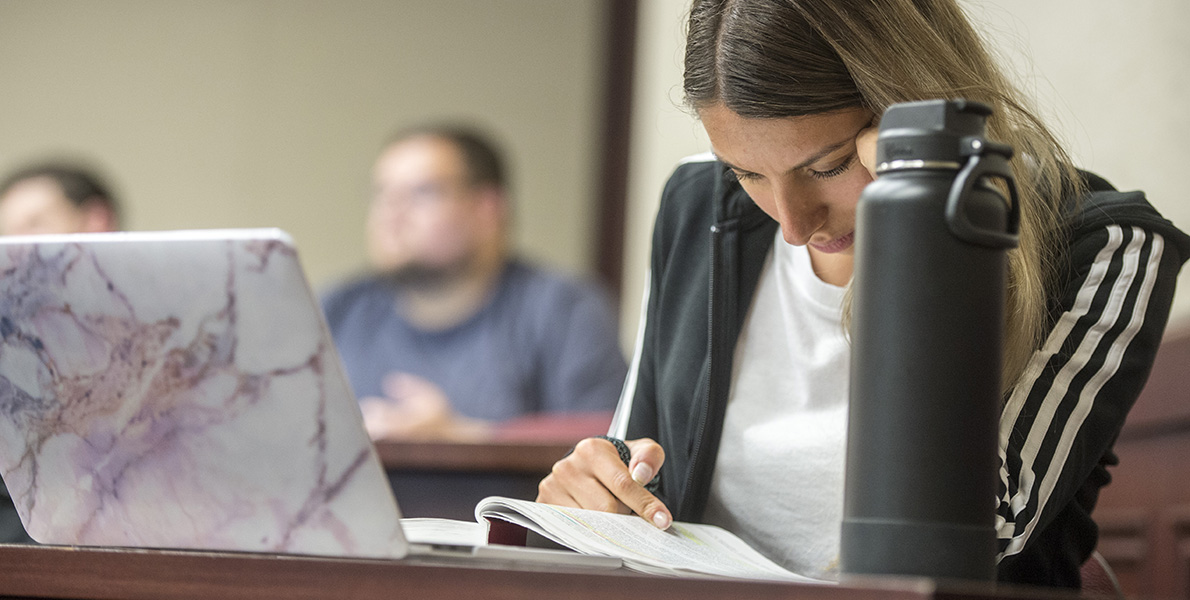 Student Organization
The Political Science Student Ambassadors program is one of the most esteemed registered student organizations on campus. The organization enables ambassadors to build relationships with prospective students, faculty, and administrators and to act as representatives of SIU and the Department of Political Science. 
Faculty members are asked to nominate a political science student each semester or students can nominate themselves as long as they have been enrolled in the political science program for at least one semester. Nominees must have a minimum grade point average of 3.25 and exhibit superior communication skills and an in-depth knowledge of both the Department and the University.
Ambassadors assist with special events at SIU and attend meetings with esteemed visitors to campus, including nationally known political figures and leaders in political science academics.  Providing vast experience with public speaking, event coordination, and public relations, the Student Ambassador RSO is a rewarding and enriching experience for political science students during their undergraduate years and in their future career endeavors. 
Scholarships
Political science students seeking tuition assistance can apply for one of the ten scholarships available through the SIU Foundation. Endowments have been formed in memoriam of political science alumni and faculty members prominent in the field.
Based on academic achievement, an interest in public law or international relations, and/or future plans for foreign study, travel, or work in community service, there are a variety of scholarship opportunities available to students.
Contact Information
To request more information about the program, contact:
Political Science Program
Faner Hall 3384
Mailcode 4501
Phone: 618-453-2494
sapss@siu.edu

Steven Sawyer
Academic Advisor
Faner Hall 1229
Mailcode 4523
Phone: 618-453-3388
ssawyer@siu.edu