Main Content
Master of Arts degree in Criminology and Criminal Justice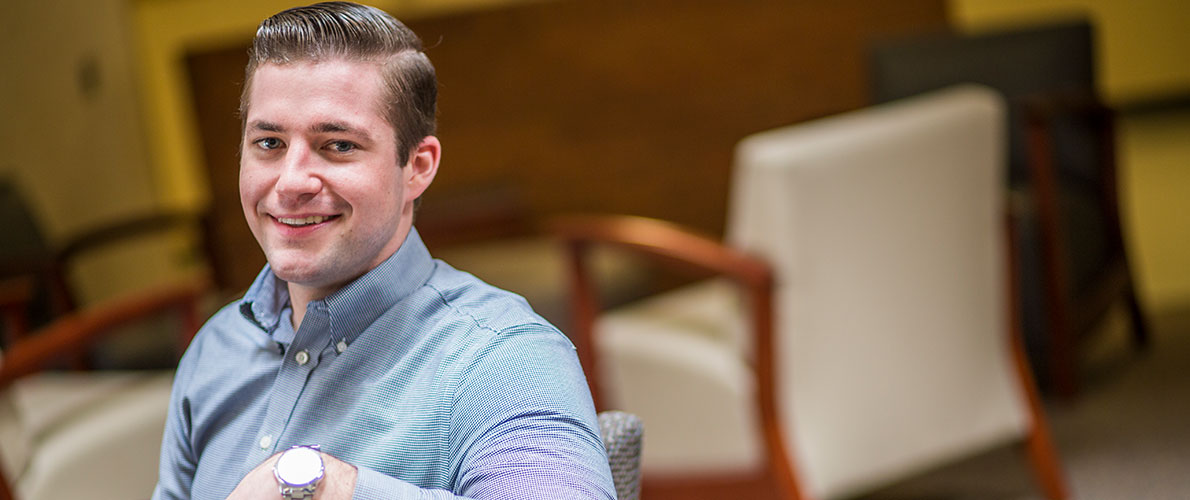 50 Years of Distinction in Policy Work and Grant Research
The Master of Arts degree in criminology and criminal justice is a nationally and internationally recognized program with a superior reputation for both education and research opportunities since 1961. Graduates of this program are equipped with problem-solving and analytical skills that are crucial for a successful career in criminal justice and criminology and advanced earning potential.
An M.A. in criminology and criminal justice sets graduates apart in an increasingly competitive job market, providing specialized knowledge for a variety of public and private sector careers. For graduate students looking to pursue an academic career, the master's degree program offers opportunities to work with leading researchers at SIU as well as professionals in the field for practical experience.
Master of Arts Program
Admission Requirements
Admission into the criminology and criminal justice graduate program requires a grade point average of 2.70 or higher from the last 60 hours of undergraduate courses for applicants with a bachelor's degree, or from the last 45 hours of undergraduate courses for applicants completing their bachelor's degree.
Graduate school applicants who do not hold an undergraduate degree in criminology and criminal justice must have a minimum 12 hours of coursework in sociology, psychology, political science or another social science field.
Applicants must submit a graduate school application, three letters of recommendation, transcripts, and a personal statement highlighting academic achievements and goals for pursuing graduate education.
International students are encouraged to consult with advisors for additional requirements including satisfaction of the English language requirement.
Accelerated Master's Degree Program
The accelerated Master of Arts degree is designed for highly successful, motivated students to obtain both a B.A. and M.A. in criminology and criminal justice in five years. Nine credit hours of CCJ coursework are counted towards both degrees, saving both time and money.
Admission Requirements
Students interested in the accelerated master's degree program in criminology and criminal justice must complete CCJ 316 and CCJ 317 before their senior year. A minimum grade point average of 3.25 overall is required for the application.
Second-semester juniors must submit the following by March 15 to be considered:
Transcripts
Three letters of recommendation
A personal statement on plans after graduation, areas of interest, and strengths as a student
Degree Requirements
The completion of the same core courses required in the criminology and criminal justice master's degree program are also required for accelerated master's degree students:
Foundations of Criminal Justice (CCJ 500)
Criminological Theory (CCJ 504)
Research in Criminology & Criminal Justice: Methods and Concepts (CCJ 510A)
Research in Criminology & Criminal Justice: Data Analysis and Interpretation (CCJ 510B)
In addition to these four core courses, graduate students are required to complete their studies with either a thesis or capstone project. Thesis option students must take 18 credit hours of elective courses while non-thesis option students are required to take 21 hours of electives. View all CCJ graduate courses.
View the graduate catalog for program guidelines and specifications.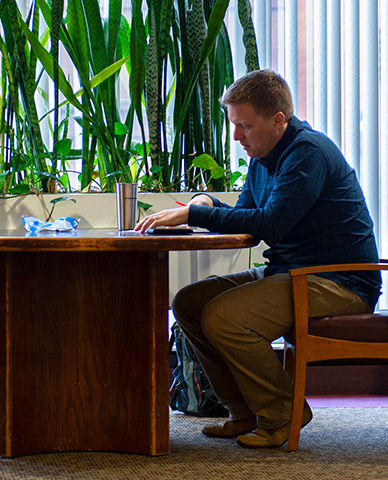 In addition to the many opportunities for scholarships based on both academic performance and service to SIU, fellowships and assistantships are available for graduate students in the criminology and criminal justice program. Assistantships offer tuition waivers and a stipend in exchange for work assignments in the criminology and criminal justice program.
Graduate students with outstanding performance in coursework and high GPA's may apply for one of the competitive fellowship opportunities that offer financial assistance at SIU. Other fellowships offered are based on a combination of academic achievements, leadership abilities and overcoming diversity.
Thesis & Non-Thesis Options
A total of 30 hours of coursework is required for thesis track graduate students and a total of 33 hours of coursework is required for the non-thesis option.
A thesis is a formal research paper that defends a certain argument or proposition. The thesis serves to demonstrate the graduate student's ability to formulate a problem and method, and present research and evaluation of a certain question related to a body of information.
Thesis option students may take up to six thesis semester hours (only three count toward minimum degree requirements) and up to six credit hours of 400-level courses towards the completion of the graduate degree. An oral defense of the thesis is mandatory to obtain a graduate degree in criminology and criminal justice.
Students who select the non-thesis option are required to complete a capstone project. This project consists of a research paper that goes beyond the criteria expected of a graduate level term paper. Non-thesis graduate students must introduce empirical evaluation, theoretical analysis, and consideration of policy significance in the capstone project research paper.
Contact Information
To learn more about the program or request information, contact:
Student Organization
The registered student organization, Criminal Justice Association (CJA), is sponsored by the criminology and criminal justice program at SIU and encourages networking amongst current students, faculty members, alumni and professionals in the criminology and criminal justice workforce. 
Membership in CJA offers students access to guest speakers and lecturers as well as social gatherings and study groups for students with majors and minors in CCJ. 
You can follow the group on Facebook.