Main Content
Master of Fine Art in Theater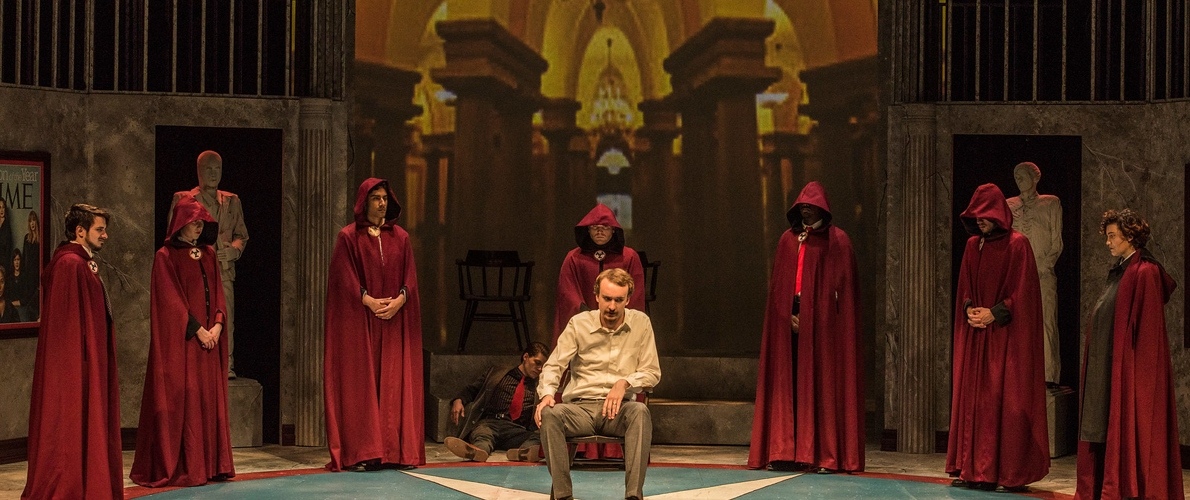 Earning a graduate degree in the Theater program at SIU offers extremely specialized, advanced training in one of six areas of study.  Our graduates receive hands-on, practical knowledge within their chosen field and become experts in their career paths throughout the three-year course.
Faculty members are well experienced and are active in the theater community both locally and nationally to provide insight and instruction regarding the many facets of theater, production and performance. Fostering creativity and scholarly advancement, the MFA theater program is dedicated to ensuring excellence in education, creative contributions to the field of theater and cultural service to both SIU and the theater community as a whole.

The masters degree can be accomplished by fulfilling the requirements for the Master of Fine Arts degree. View all related graduate courses and our handbook.
A number of financial awards are available to graduate students within the Theater program who demonstrate high levels of skill in performance, playwriting, technical specializations, design and production. Students in our MFA Program, who exhibit excellence in their chosen concentration, are encouraged to apply for these scholarships and honor awards.
Graduate students in our program may earn a Master of Fine Arts in one of six areas of study. These include:
directing
playwriting
costume
lighting
scenic design
technical direction

Career Opportunities
Upon completion of a degree in theater, job placement remains at an all-time high for SIU graduates in an array of fields.
In the field of acting, performers find success in film, theater and music as actors and voice-over actors. An ever-growing field exists for video-game actors and motion-captor actors for CGI. Other performers choose to travel or find success as actors in Renaissance fairs, theme parks and cruise ships.
For technical theater careers directors of lighting, scenery, costume design, wigs and set decoration are career opportunities that demand the high level of training and education offered at the SIU Theater Program. Some typical employers include Disney Corporation, Carnival Cruise Lines, Broadway Theater, The Muny in St. Louis and Cirque de Soleil, to name a few.
Theatrical electricians, craftsmen and dressers, stitchers and drapers are in high demand for productions of all kinds across the globe. On the business side of theater, graduates who are ready to lead find success as theater promotors, concert managers, stage managers and educators in the field.
Contact Information
For more information about the program or to request information, contact: