Main Content
Bachelor of Arts in Theater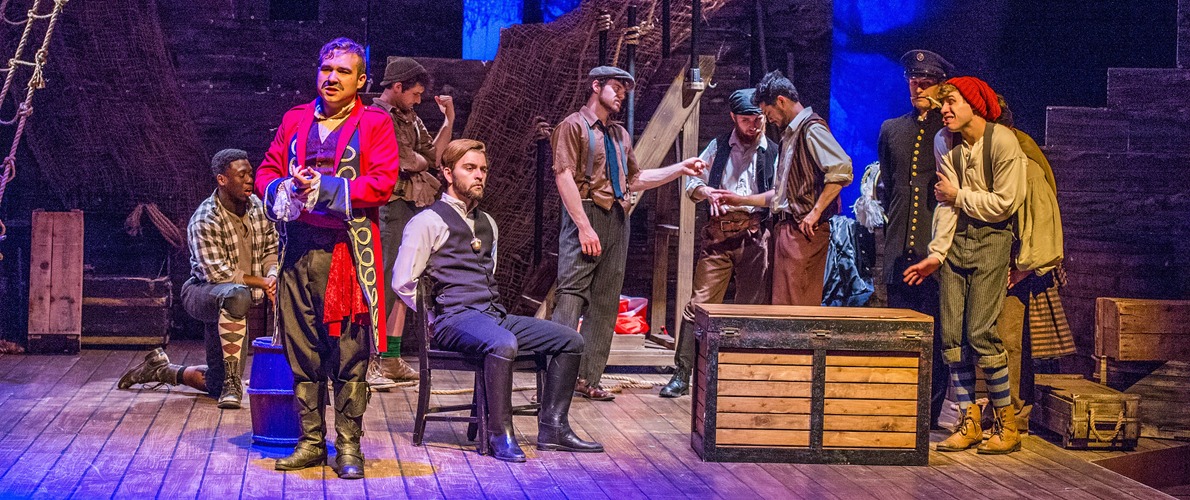 In the Theater program, undergraduate students can earn a Bachelor of Arts in theater one of five specializations including performance, playwriting, dramaturgy, theatrical design and technical production. Courses cover topics including voice, movement, acting, directing, theater history, production design and technical theater in all dramatic genres.
Undergraduate students get a taste for all facets of theater production and performance, from lighting and directing to dancing and acting. This immersion into the world of theater helps students master the concepts, skills and vocabulary necessary to succeed in the field of performance art.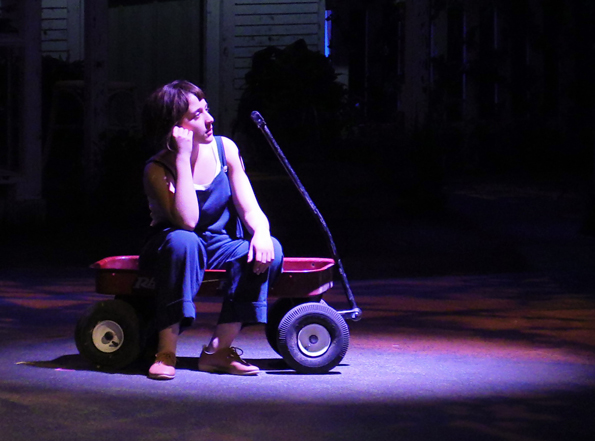 Bachelor of Arts
The undergraduate major can be accomplished by fulfilling the requirements for the Bachelor of Arts degree.
Total degree requirements:

 

120 credit hours
University core curriculum:

 

39 credit hours
College of Liberal Arts Component: 20 credit hours
Major Requirements: 61 credit hours
Theater core curriculum: 33 credit hours

Check out the B.A. Curricular Guide, which helps you outline what courses you would want to take each semester for all four years. View all related undergraduate courses and our handbook.
During each academic year our theater program produces as many as six plays and musicals. These performances enhance the classroom studies for theater students by providing hands-on training in the many facets of production.
Recognized as the cultural heartbeat of SIU and the surrounding community, these plays and musicals provide valuable learning tools for students. Actors are given the opportunity to perform for full audiences in the McLeod Theater both during the school year and during the McLeod Summer Playhouse platform. Technical students are able to hone their skills in costume design, lighting, directing and scenic design. Besides the full-feature productions, the program also hosts workshops, play readings, master classes with guest artists and numerous opportunities to view an array of works.
Accreditation
We are accredited by the National Association of Schools of Theater (NAST). The NAST establishes national standards for universities and colleges and provides credentials for theater departments across the United States. SIU's continued membership in NAST signifies the importance the Theater program places on sustaining the utmost level of educational responsibility.
SIU maintains compliance with the NAST by submitting curriculum changes and updates as well as participating in work related to the NAST. This accreditation helps enhance the reputation of the Theater program and what the school offers in regards to classroom instruction, academically based production experience and exposure to the human experience as an art form for all students.
Student Groups
We have four Registered Student Organizations (RSO) for students to take part in as a supplement to their education and for networking and skill development.
The United States Institute of Theater Technology (USITT) works throughout the school year to orchestrate events in support of the Theater program and its student body. The USITT also raises funds for members to attend the organization's annual conference each March.
The Africana Theatre Laboratory (ATL) strives to both educate and entertain students at SIU as well as the surrounding community of theater enthusiasts. Through the production of African and African American plays, musicals and other events, featuring minority artists, the ATL encourages the celebration of all cultural art forms. The RSO is open to students of all ethnic backgrounds.
The Big Muddy New Plays RSO promotes the production of theatrical works from students specializing in playwriting, directing, acting and design to encourage collaboration of the various programs of study in the Theater program.
Several merit and performance based scholarships, financial awards and honors are available to undergraduate students in the Theater program.
The various scholarships and awards are open to applicants who exhibit service to the Theater program and SIU and who demonstrate excellence in performance, design, playwriting and/or production.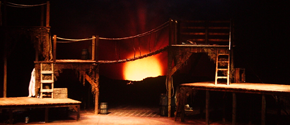 The venues and theater spaces available to students in the Theater program exist to enhance and encourage the most rewarding and integrative education possible. The facilities at SIU, including the McLeod Theater, Christian H. Moe Laboratory Theater and six studios geared towards each specialization, ensure hands-on instruction for undergraduate students to cultivate proficiency for highly successful careers in theater.
Career Opportunities
Graduates of the BA programs in the Theater program historically find successful careers in all areas of theater upon completing their degree at SIU. Touted as a gateway degree to the entertainment industry and with an almost 100% employment rate for technical design students, SIU opens the door to many successful career opportunities.
Successful graduates hone their skills as actors to perform in films, musicals and live theater while others go on to find success as voice-over actors, video-game actors and motion-captor actors for CGI. The field of acting is always expanding and new technologies abound for unique opportunities.
Performers may choose careers in theme parks, Renaissance fairs, on cruise ships and in regular running shows in companies such as the Disney Corporation, Carnival Cruise Lines, Broadway Theater, The Muny in St. Louis and Cirque de Soleil.
Technical theater graduates explore careers in lighting, scenic design, costuming, theater crafts and skilled labor, wigs and makeup design while others move on to the business side of theater as stage managers, theater promotors and concert managers.