Main Content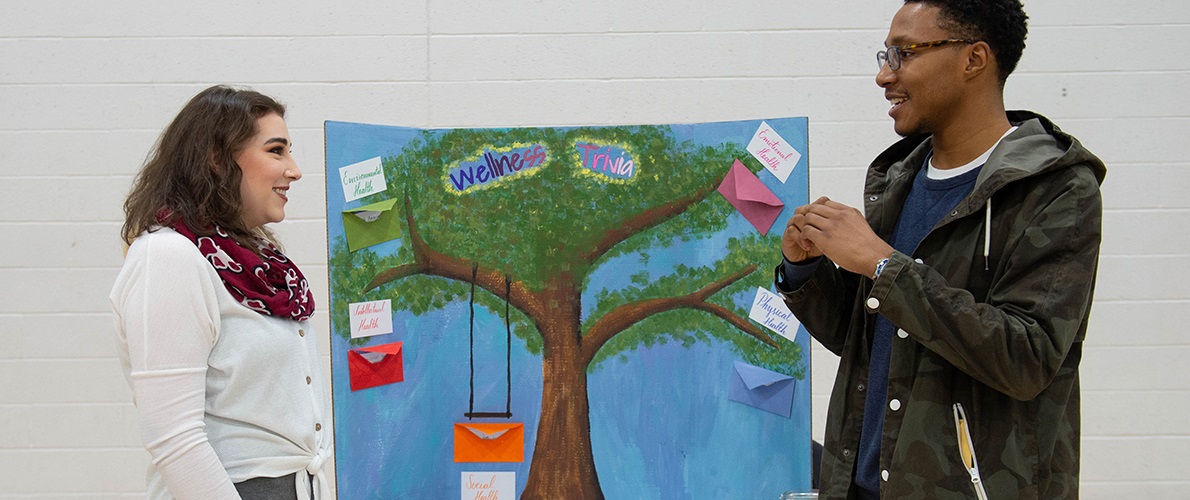 When you study public health at SIU, you are committed to prolonging and improving the quality of life for all.
Graduates enter the profession prepared to work in hospitals and clinics as well as for non-profit organizations, public health departments, and schools—among others. Our graduates are the first line of defense: helping prevent the spread of disease and protecting against environmental hazards while promoting and encouraging healthy behaviors. From our campus come health professionals working in communities by responding to disasters and ensuring recovery, boosting the quality and accessibility of services, and educating communities on health and wellness topics.
You will learn epidemiology, data analytics, health behavior theory, disease/injury prevention, program planning, and management/administration. Our students can focus on social determinants of health in rural areas.
Undergraduates work side-by-side with our faculty, including the those from the School of Medicine, as part of federally funded research projects. You can gain practical skills in transforming communities through programs, policy, and leadership to ensure health equity.
Our master of public health prepares the next generation of professionals to protect and improve the health of entire populations. Students learn how to tackle the challenging issues that affect communities, work with people across sectors, and educate the public about best health care practices.
Our master of public health is a cohesive, 100 percent online and skills-based program, allowing flexibility for our students to take course content and apply new skills immediately in their careers.
Doctoral Degree in Health Education
The School of Human Sciences offers graduate programs leading to a Ph.D. in Education with a concentration in Health Education. This PhD is a research-focused program that prepares students for future careers in academia and/or research. Students are expected to propose and develop a focal area of research that results in multiple publishable projects throughout their time as doctoral students, as well as a culminating dissertation that includes original data.