Main Content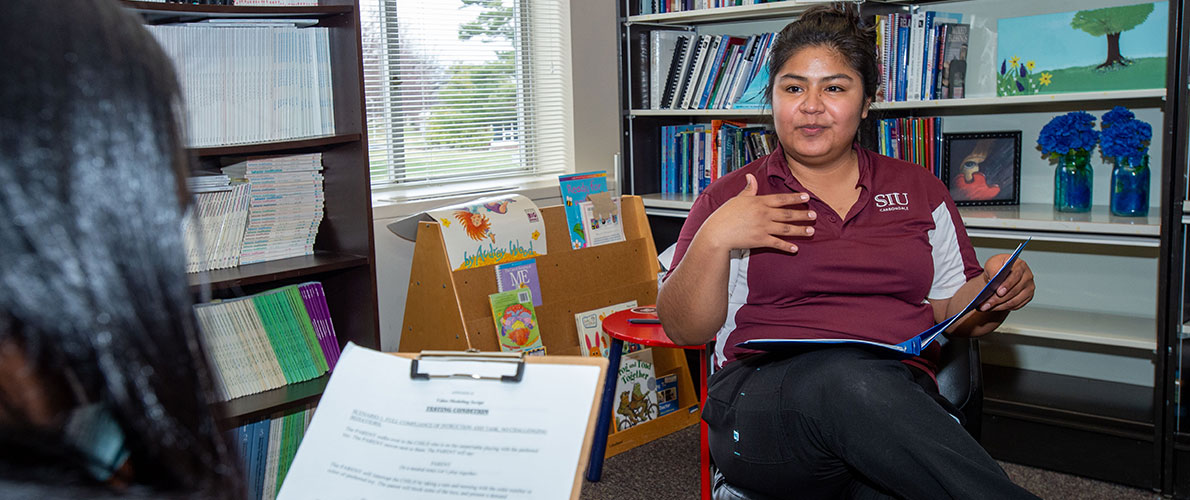 Psychology is simply about helping others. SIU psychology graduates provide the necessary tools to assist people to overcome problems and improve their lives. As a result, our campus is widely recognized for its commitment to improving society through our teaching and research as well as community outreach programs.

Our faculty provide challenging education to our undergraduate and graduate education. At the same time, our faculty are committed to partnering with their students to make research a core component of our program.

As a result, we are opening doors for students to enter careers needed in every community and rural area. Graduates of our bachelor's programs are finding positions in fields ranging from sales and personnel work in the business sector to positions with the human service agencies of local, state, and federal government. And, we offer advanced degrees in psychology that create the next generation of professionals who are helping people.
Our undergraduate psychology program provides a broad general education in the study of human behavior and mental processes. By immersing themselves in the program, students gain the knowledge and skills preparing them to pursue lifelong learning and personal enrichment.

Students may also go on to earn a master's degree or a Ph.D. in psychology to become a research scientist or a practicing psychologist, therapist, or clinician. Psychology provides a solid foundation for a law degree or medical school. And it's also a strong minor for almost any major, from criminal justice to business
Our master's program is preparing the next generation of highly skilled therapists, counselors, and consultants for the independent and licensed professional practice of counseling, psychotherapy, and program evaluation.

The primary emphasis of the master's program is doctoral training with our Master of Arts degree serving as a prerequisite earned en route to the doctorate. The program does offer a Master of Science degree for students enrolled in an accelerated B.S./M.S. program. In addition, there is a non-thesis M.S. in Psychology option.
SIU offers graduate work leading to the Doctorate in Psychology with concentrations in applied psychology, brain and cognitive sciences, and clinical psychology.

Our goal is to develop psychologists who will have a broad perspective and scientific sophistication as well as the requisite skills to advance the field of psychology and meet changing needs. We do this by emphasizing formal course work in the core curriculum and in the concentrations, preprofessional activities in training assignments, research, teaching, and practicum opportunities.