Main Content
Bachelor of Science in Elementary Education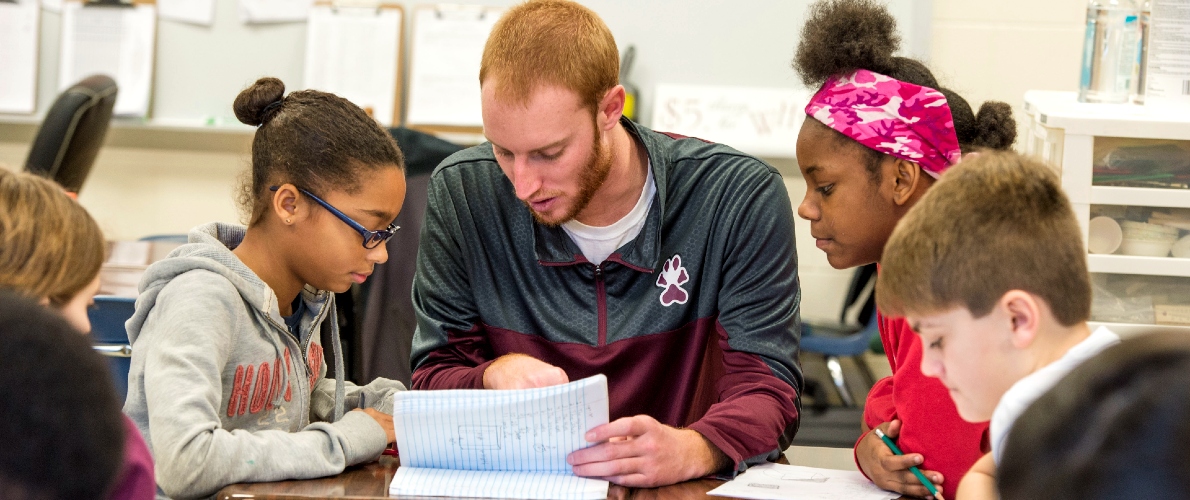 Making the grade for over a century.
Tradition and innovation are the cornerstones of our highly successful, nationally recognized elementary education program. Historically renowned techniques and modern curricular instruction make SIU the top choice to train for a successful career as a teacher. Through the combination of focused coursework and hands-on field experience, you will be uniquely qualified to teach in classrooms for grades one through six.
This program of study leads to the State of Illinois Professional Educator's License (PEL) with an endorsement in elementary education. A PEL in elementary education will allow you to teach in both public and private schools in Illinois with reciprocity in most of the United States, and in some foreign countries as well.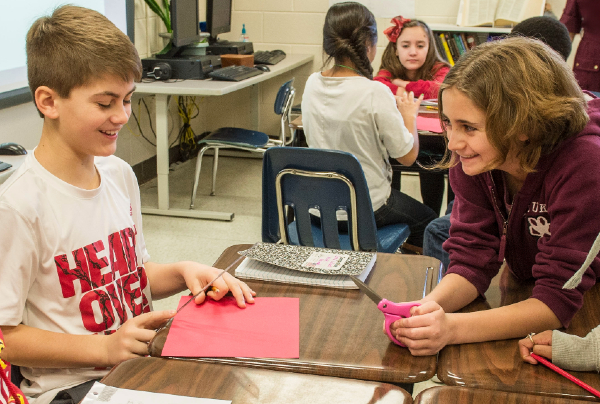 Degree Requirements
The Elementary Education degree program can be earned by fulfilling the requirements for the Bachelor of Science degree.
Total Degree Requirements:

 

120 credit hours
University Core Curriculum:

 

39 credit hours
Elementary Education Major Requirements:

 

54 credit hours
Professional Education Sequence:

27

credit hours

Check out the undergraduate Curricular Guide, which helps you outline what courses you would want to take each semester for all four years. View all related undergraduate courses.
On-Campus Pathway
Our on-campus pathway provides hands-on experience and in-person guidance and support. Work alongside our exceptional faculty to gain knowledge and experience teaching children 1st to 6th grade. Our comprehensive program will prepare you for a rewarding career in private and state-approved settings.
---
Online Pathway
Our online program will strengthen current skills and develop new skills that will help you build successful careers in Education. Our online courses are taught by the same full-time faculty as our on-campus classes, adding value to convenience.
Off-Campus Pathway
Our off-campus pathway is ideal for those who prefer an in-person learning experience and are far from our main campus. Participate in the joy and challenge of learning to educate our youth through our engaging curriculum, practical application, and concentrated courses.
Our undergraduate completion program is offered at the following locations:
Rend Lake College Marketplace

University Center of Lake County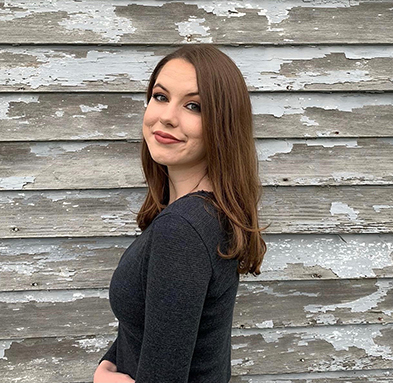 Extended Campus offers multitude of opportunities
Jamie Newton, a senior majoring in elementary education, has always been a good student. Now, she's nearly ready to transition from student to teacher, and she says SIU's Extended Campus program has had a lot to do with her preparation.
"I am very grateful to be in the elementary education program at the SIU Rend Lake Extended Campus. I have had the chance to get to know my professors on a personal level. It is very apparent that these professors are invested in our success in the program." -Jamie Newton
Beyond the Classic Classroom
Our curriculum is based on theoretical knowledge and valuable field experience to provide you with the skills necessary to teach in not only traditional classrooms but also departmentalized classrooms and team-teaching scenarios.
You will obtain a full understanding of the basic teaching skills involved in mathematics, science, writing, reading, social sciences and literature. Our advanced curriculum also focuses on skills to integrate current technology into the elementary classroom and how to align lesson plans with Illinois Common Core Standards so that your education is up to date with current principles. The elementary education program also provides coursework in teaching English language learners (ELL).


The student teaching and practicum required as part of your field experience in the elementary education program empower you to connect coursework with the classroom. Throughout your undergraduate studies, you will be immersed in elementary classrooms at our partner schools, learning from experienced and knowledgeable elementary teachers and the children they instruct.
Becoming a licensed elementary school teacher is just the beginning. We can help you embark on the specific career for which you are destined.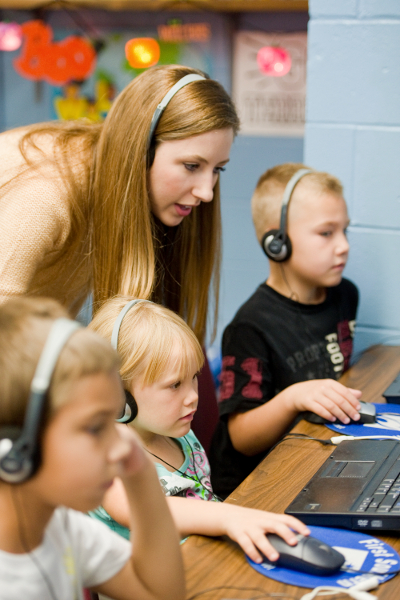 Accreditation
The School of Education is accredited by Council for the Accreditation of Educator Preparation (CAEP). 
The CAEP advances excellence in educator preparation through evidence-based accreditation that assures quality and supports continuous improvement to strengthen P-12 student learning. CAEP was created by the consolidation of the National Council for Accreditation of Teacher Education and the Teacher Education Accreditation Council. It is a unified accreditation system intent on raising the performance of all providers focused on educator preparation.
Contact Information
Incoming students can also contact Emily Haymans Cook in the Advisors office.
Teacher Education Program
As part of your curriculum in the elementary education program you will be required to gain acceptance into the Teacher Education Program (TEP).
The TEP is a carefully constructed sequence of courses, clinical experience and testing over four consecutive semesters that will enable you to gain licensure upon graduation. Advisors provide guidance to each elementary education student throughout their time as an undergraduate to instill the best teaching techniques for rewarding and successful careers.
You will also graduate with an electronic portfolio demonstrating your mastery of the knowledge and skills involved in elementary education.
Professional Educator Licensure
Upon successful completion of the coursework, clinical experience, and all other requirements of the Teacher Education Program (TEP), you may apply for PEL licensure as a teacher under the State of Illinois Professional Educator's License with an endorsement in elementary education.
Advisors in the elementary education program work with you from admission up until graduation to ensure that you are meeting all requisite standards and taking the courses required to gain PEL licensure. Clinical experience, student teaching, classroom studies, and testing are mapped out by our department to make sure you are ready to apply for your teaching license as soon as you graduate.
Facilities
SIU's Child Development Laboratories (CDL) is collectively regarded as one of the most esteemed research and training facilities for education majors in the country. In operation for more than 50 years and counting, the CDL provides facilities for teacher candidates to satisfy practicum, clinical experience and student teaching requirements. Classrooms range in ages from infants to grade school and provide elementary education students unrivaled experiences with families from the surrounding area. Faculty and staff members at the CDL possess diverse areas of expertise and act as mentors and teachers for elementary education students. Offering hands-on experience in established classrooms, CDL is a trusted resource for future educators.
Practicum/Clinicals/Student Teaching
One of the most valuable aspects of the elementary education program at SIU is the field experience that our students receive each and every semester, from day one. With a multitude of partner schools in the region, there are diverse and rewarding experiences to help you become a thoughtful and respected educator.
Tangible clinical experience is part of the curriculum from admission to graduation. Leading up to your final semester, you will work in classrooms with a multitude of cultural, linguistic, socio-economic, and racial differences to provide you with a wide skillset of teaching techniques. After learning instructional methods in the different areas of elementary education, you will observe and work alongside experienced teachers in classrooms across southern Illinois. The practice of taking the knowledge you gain in your coursework and applying it to real-life situations is a crucial part of preparing for a successful career as a teacher.
In your final semester of the elementary education program you will be placed in a classroom as a full-time student teacher, where you will be immersed in a public school setting with a cooperating teacher. Not only will you be able to spend an entire semester learning how to plan and implement lessons, but you will receive constant feedback to ensure your understanding of the skills and techniques necessary to succeed. This final step, before having a classroom of your own, is hugely beneficial and important to your career, as you will receive mentorship and feedback from both teachers and clinical supervisors.
While the theoretical study of instructional methods and human development are tantamount to each elementary educator, having the opportunity to put those theories into practice as an undergrad is absolutely essential.