Main Content
Child and Family Services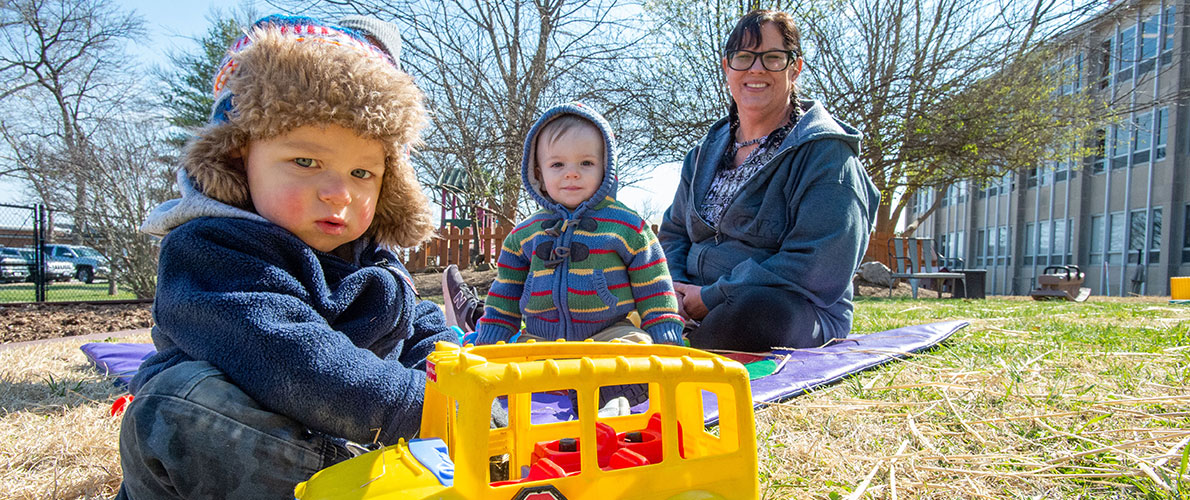 If you are passionate about a career assisting families and children in schools, child development centers, social service agencies and hospitals, the Child and Family Services program at SIU offers a broad, encompassing education in this important field of study. As a multidisciplinary career choice, Child and Family Services is increasingly important to the health and success of our communities and provides a number of career paths in a variety of settings.
Our diverse interdisciplinary faculty members work to oversee each student's advancement through the required classroom curriculum and clinical experience for a well-rounded course of study. Your academic performance and mastery of professional standards are tracked throughout the program to ensure a successful future career in the setting you choose within this dynamic field of work.
With a Bachelor of Science in Child and Family Services from SIU you will graduate with the advanced skill set necessary to find a successful career assisting children and families in a variety of positions. Four career tracks are available in our flexible program for a more focused path to completing this degree. The theoretical knowledge and practical experience will prepare you for a successful career advocating for children and families that need guidance and support.
Experiential Learning
The clinical portion of our program allows you to apply what you learn in the classroom to practical experiences in one of the facilities within the Southern Region Early Childhood Program (SRECP) and SIU's Child Development Laboratories (CDL). Learning from our highly qualified teaching staff with a diverse group of children, you can gain hands-on experience with infants, toddlers and preschoolers in a variety of classroom settings.
Careers
With the broad scope of coursework involved in the Child and Family Services program, career options for graduates are abundant. You may work as a specialist in parent education and family literacy, as a parent liaison and family advocate, an infant, toddler or preschool teacher in a non-public school or as a child development and family life specialist in a social service agency. Our curriculum prepares you for a rewarding role in a number of settings benefitting children and families.