Main Content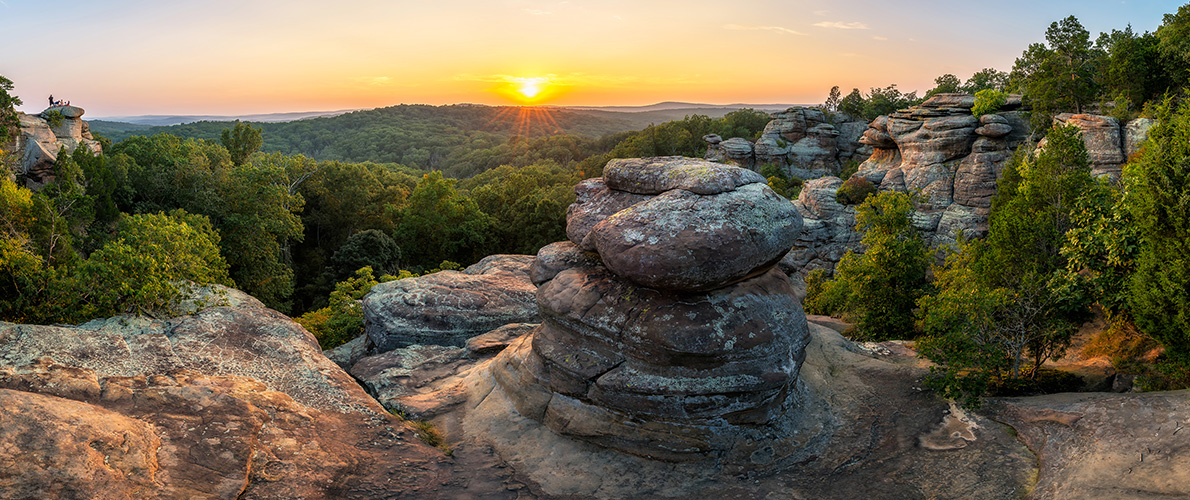 To make an impact on our environment, we are constantly in search of a greater understanding of the Earth, it's history and the processes that act on it. Discover what geology means to all of us and the world we share.
Integral to our understanding of the Earth, geology opens doors to careers across a wide spectrum. Geologists study some of society's most important problems, such as energy, water, and mineral resources; the environment; climate change; and natural hazards like landslides, volcanoes, earthquakes and floods.
With a focus on undergraduate research, small class sizes and a family-like social atmosphere, SIU offers one of the most complete and dynamic geology programs in the Midwest.
Nestled within a particularly interesting geologic location, SIU Carbondale is surrounded by a host of varied terrains within close driving distance. As such, field trips to geological sites are regular features of undergraduate study.
We offer both Bachelor of Arts and Bachelor of Science degree programs in geology. Our B.S. curriculum  is designed primarily for those who intend to pursue careers as geologists or plan to go on to graduate study in geology, while a more flexible B.A. plan lets students combine geologic education with other areas, such as law, engineering, biology, business, or teaching.
Not many degrees require a six-week summer trip to Montana, but our students get hands on field training. Field Camp
Our graduate program offers top notch coursework and research opportunities for students eager to embark on the advanced study of geology. With two concentrations offered, graduates are uniquely prepared for a multitude of careers with the help of the department's advisory committee.
A Master of Science or a Master of Arts may be obtained in either Environmental Geology or Geospatial Analysis. These two specializations provide practical training related to our impact on the environment, the analysis of natural resources and gathering geographic data. Enter the workforce with the tools and knowledge necessary for a successful career in geology.
A PhD in Geosciences offers students of geology the most intense research and learning opportunities regarding the history and future of our planet as well as the universe in which we exist. This flexible program provides a completely immersive experience in the study of Earth and the environment with faculty-led research on topics to advance your career as far as it will go.
Advisors are actively involved throughout every stage of the program to ensure each candidate's successful completion of original research and presentation of an acceptable dissertation. Graduates become leaders in the field of geological research and study with this prestigious and rewarding advanced degree.