Main Content
Geography and Environmental Resources Program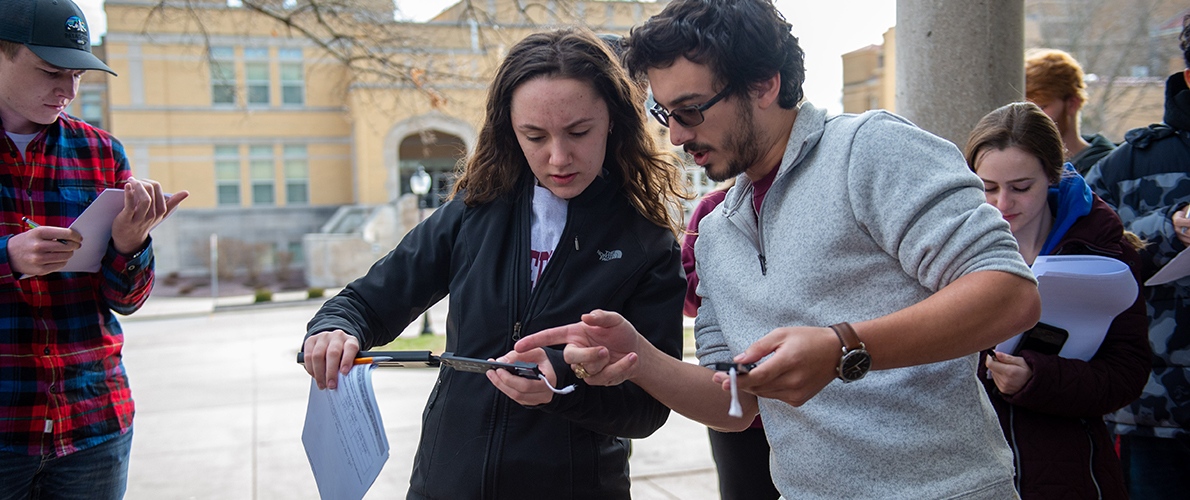 Environmental geography focuses broadly on the relationship between people and the environment. Our dedicated faculty teach courses that draw on both the physical and social sciences, and our students learn valuable problem-solving skills that fully prepare them for exciting environmental careers. The unique landscape of Southern Illinois, along with our modern, well-equipped research and computing facilities, provides the perfect setting for rewarding classroom instruction and exciting field experiences. This is all available here, making SIU the natural choice for students interested in Geography and Environmental Resources.
We have vibrant programs at both the undergraduate and graduate levels, and our programs have a rich history of producing graduates that pursue rewarding environmental careers and/or advanced degrees.
Our undergraduate program combines a set of fundamental courses focused on developing geographic knowledge and skills with more specialized courses that allow students to explore advanced topics. Our students apply their geographic knowledge and skills to problems ranging from agriculture and climate change to natural resources and sustainability. 
Specialize in: Environmental Geography and Sustainability or Geographic Information Science. 
Minor in: Geography and Environmental Resources, GIS or Sustainability 
For students interested in an advanced degree, we offer a Master of Science degree in Geography and Environmental Resources. This graduate program offers unique research opportunities with faculty members who are recognized experts in their geographic subfields. Graduates of the program pursue careers in their areas of specialization following a combination of coursework and research that prepares them for the growing job market.

We also offer graduate certificates in Geographic Information Science (GIS) and in Sustainability.
SIU Stars in Sustainability
Check out SIU's profile and rating from the Association for the Advancement of Sustainability in Higher Education (AASHE).
WSIU Radio Clip: Dr. Duram discussing SIU Sustainability Awards