Main Content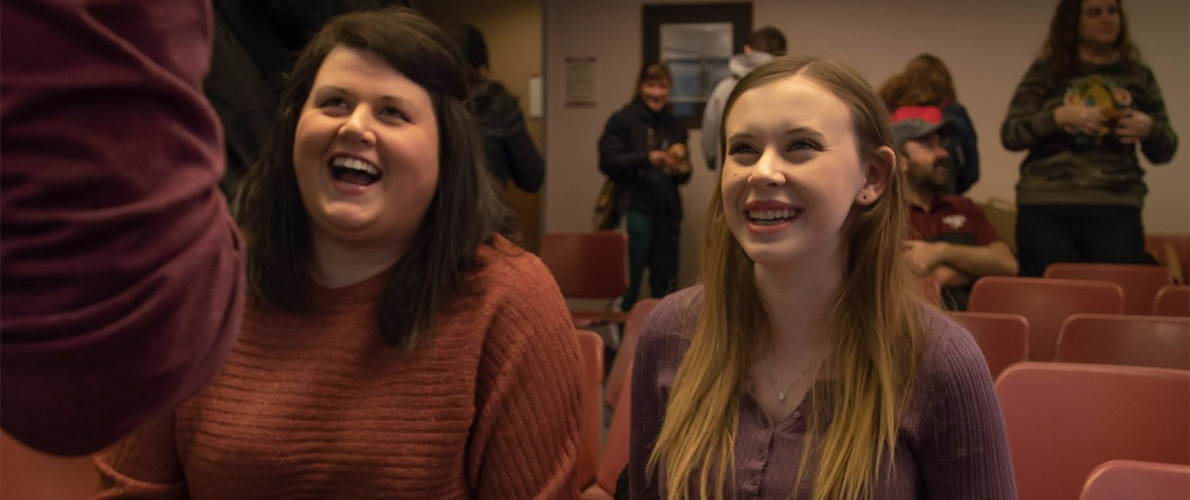 Build the communication skills that lead to career success.
SIU offers undergraduate, masters, and doctoral degrees in communication studies. In our program, you'll study the ways we communicate and how to evaluate different audiences, analyze human behavior and mediated communication, and form clear and persuasive messages.
Our career-focused program will give you experience in public speaking, and you'll have course options including performance, debate, communication and activism, business and organizational communication and more. You'll study how politicians use communication tools, how communication spreads social movements, how to tell or analyze personal narratives and oral history and much more. You can choose a specialization to hone in your career goals as you learn a broad base of employable skills.  
Undergraduate students learn from award-winning and caring faculty members who are nationally and internationally recognized experts in communication fields. This major can lead you to careers in public relations, social media, corporate communication, fundraising, politics, insurance, real estate, government, not-for-profit organizations, marketing, promotions or grant writing.
A dual degree with the School of Law is available allowing students to earn their bachelor's degree and law degree in six years, saving both time and money.
Our Master of Arts program features active mentoring for first-year graduate assistants within a robust community of scholarship. Students choose among four areas of study, and select between Thesis or Research Report paths toward their degree completion. Outside the classroom, they contribute to academic dialogue through research, presentation, live performance, written publication and more.
Similar to the M.A. program, doctoral students elect to focus study on one or more of the following areas: Gender, Sexuality, and Relational Communication; Intercultural Communication and Pedagogy; Performance Studies; and Rhetoric and Society. Our in-residence graduate students help create and support an environment that fosters opportunity, possibility, and creativity.