Main Content
Bachelor of Arts in Economics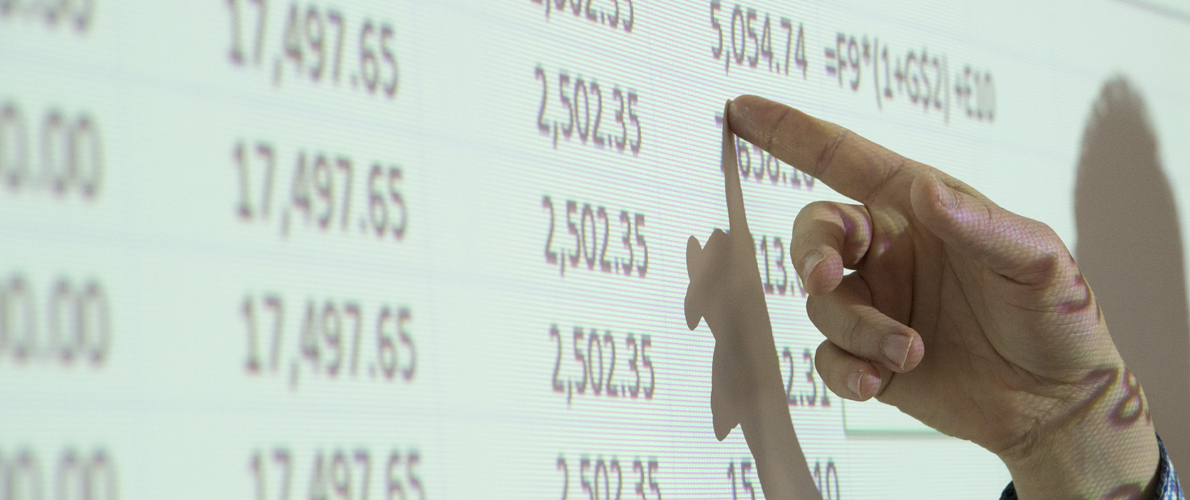 Economics is about policy decisions, politics, consumerism, poverty, the cost of living, wages, taxes, the market, globalism, business, and pretty much every other current topic. Major in economics to gain knowledge and skills that improve business and personal decision-making, and provide gateways to careers in business, government, law, and academia. Economic analysis is a useful and trusted part of making sense of a complex world, and making things better.
Our students learn to analyze numerical data, recognize trends, and think critically. These skills help them find careers in a wide variety of fields--including many positions that don't specifically say "economist" in the job title.
Bachelor of Arts
The undergraduate major can be accomplished by fulfilling the requirements for the Bachelor of Arts (BA) degree.
Total Degree Requirements:

 

120 credit hours
University Core Curriculum:

 

39 credit hours
Foundation Requirements:

 

47 credit hours
Major Requirements:

 21

 credit hours
Electives:

 

13 credit hours

Check out the Curricular Guide, which helps you outline what courses you would want to take each semester for all four years. View all related undergraduate courses.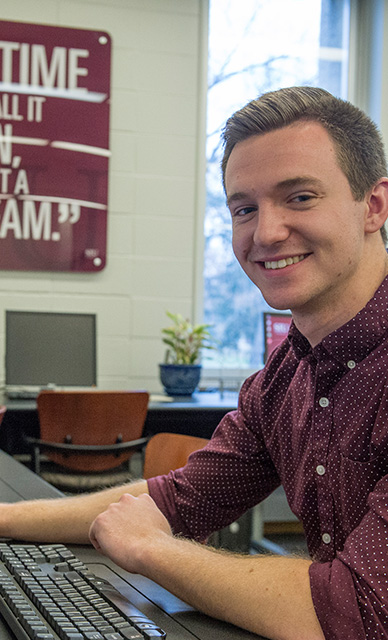 Minor
For students majoring in other programs, a minor in economics is useful for employment in business or government and graduate work in any of the social sciences, law, or business.
A minor in economics requires 15 credit hours. A list of full requirements can be found in the school catalog.
Within the major, students can specialize in different fields, including international economics, financial economics, and law & economics. These areas are rapidly increasing in importance as the world becomes more interdependent and as more people hold financial portfolios. Students specializing in general economics can also tailor a program to meet their specific interests through consultation with one of the undergraduate advisors in the program.
With different specializations and foundations, students have great flexibility to augment their economic training with courses that meet particular interests in areas such as business, political science, or journalism. Students can thus combine their economics degree with other disciplines to pursue a wide range of careers and interests.
Internship
An internship is a key component for an economics major at SIU. As a result of strong partnerships with organizations throughout the nation, economic majors have an opportunity to intern with firms to gain real exposure to working environments. Not only does an internship help develop skills, but also makes connections to advance their careers in today's job market.
Student Organizations
We encourage our students to join the Economics Honors Program and the Economics Club. These club members go on field trips to the Chicago Financial District or the Federal Reserve in St. Louis and help select speakers on topics such as "Moneyball" economics, game theory, and more. These clubs provide students with the opportunity to expand their understanding of economics, business issues, and how they relate to the world.
The College of Business and Analytics supports its students through every step of their educational pursuit.
The Economics program is proud to help financially support students. The Chung Scholarship is given EACH semester to EVERY student - whose primary major is Economics - carrying a 3.0+ GPA in all SIU coursework as well as in SIU's Economics courses. Everyone who qualifies receives the award, now totaling $2000 per student per semester. Please contact the Economics program (618-453-2459 or info@business.siu.edu ) for more information about the Chung and other scholarships.
Careers
Our graduates go on to careers in occupations such as: financial advisors or analysts, actuary, healthcare analytics specialists, credit analysts, real estate appraisers, financial examiner or auditor, supply chain or budget analyst, mortgage banker, compensation and benefits or payroll analyst, business journalist, or lawyer.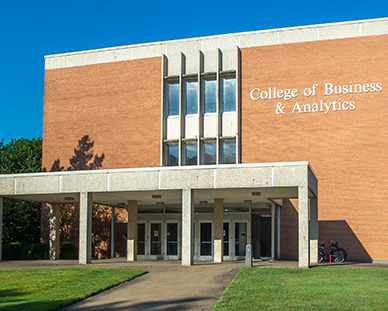 Contact Information
For more information about the program or to request information, contact:
Jasmine Winters
Chief Academic Advisor
Rehn Hall 125 A
1025 Lincoln Dr.
Carbondale, IL 62901
618-453-7496
jwinters@siu.edu
Scott Gilbert
Director of Undergraduate Studies
Faner Hall 4145, 4th floor
1100 Lincoln Dr.
Carbondale, IL 62901
618-453-5095
gilberts@siu.edu