Main Content
Bachelor of Science in Business Analytics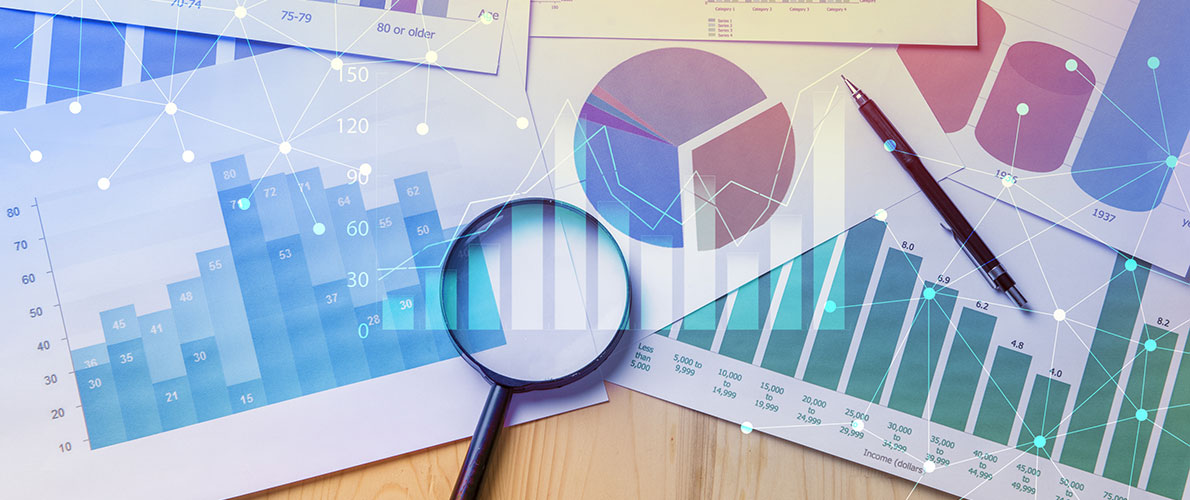 Our program prepares students for applying data analytics skills, artificial intelligence, and machine-learning knowledge to strengthen business strategies.
Students will apply analytics to business strategies:
through understanding business problems
identifying the key questions businesses face
building models for analysis
using structured and unstructured data
gaining working knowledge of artificial intelligence and machine learning
These technologies can help solve business problems and make better decisions for the future.
Degree Requirements
The Business Analytics degree program is accomplished by fulfilling the requirements for the Bachelor of Science degree.
Total Degree Requirements:

 

120 credit hours
University Core Curriculum:

 

39 credit hours
Professional Business Core:

 

47 credit hours
Major Requirements:

 30

 credit hours
Electives:

 

4 credit hours

Check out the undergraduate Curricular Guide, which helps you outline what courses you would want to take each semester for all four years. View all related undergraduate courses.
Minor
A minor in Business Analytics is a great complement for any major — including non-business majors. The data analysis you learn in Business Analytics has wide application for any organization that uses data to solve problems and make informed decisions. The minor requires 15 credit hours of BSAN courses. 
Capstone Option
The Capstone Option is available to students who have earned an Associate in Applied Science (AAS) degree or have the equivalent certification and who have a cumulative 2.0/4.0 GPA on all accredited coursework prior to the completion of the AAS or certification, as calculated by SIU. The Capstone Option reduces the University Core Curriculum requirements from 39 to 30 hours, therefore reducing the time to degree completion. Students who apply for the Capstone Option will work with the College of Business and Analytics Advisement Office for approval and will complete a personal contract for a degree completion plan.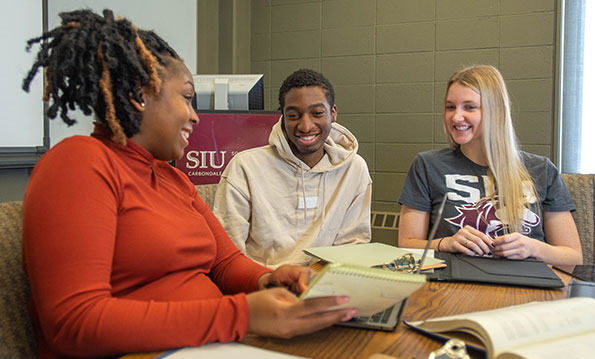 The Pontikes Center for Advanced Analytics and Artificial Intelligence is a first of its kind. This unique virtual think tank combines big data and analytics with artificial intelligence to create optimum data impact.
The Pontikes Center brings together industry leaders in top corporations such as Nike, Boeing, and Caesar's entertainment and top academic researchers to develop a program that anticipates and solves industry needs using a powerful combination of big data, analytics, and artificial intelligence. The Pontikes Center Board of Advisors helps shape the courses offered to assure the coursework incorporates the knowledge and training students need to positively impact businesses as they learn. 
The College of Business and Analytics supports its students through every step of their educational pursuit.
The college has many need-based and merit-based scholarships available exclusively to business students.
At SIU, many students from the College of Business and Analytics live in a residential setting known as Living and Learning Communities (LLCs). These provide a space and a structure for people to align around a shared goal. Students living in an LLC enjoy getting to know professors and classmates better, greater access to academic resources and specialized programs right in their residence halls.
Careers
Careers in business analytics are exploding. "Data Scientist" has been Glassdoor's number one job in America for the last three years in a row, with a median base salary of $110,000. There are many common business analytics careers for professionals at various points in their careers. Entry-level business analysts, for example, may pursue titles such as Operations Research Analyst, Computer Systems Analyst, Information Security Analyst, Business Data Analyst, and more.
The SIU College of Business and Analytics has a well-established, one-month study abroad program in France with our partner school, Grenoble Graduate School of Business. This program occurs from mid-May to mid-June every year.
The SIU College of Business and Analytics faculty and staff pride themselves on providing top-quality services to their students. Whether you are a prospective or current student, we are here to serve you.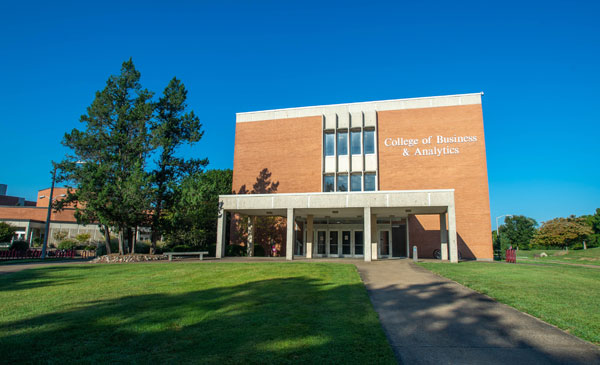 Contact Information
For more information or for advisement questions, contact: