Main Content
Aviation Facilities and Fleet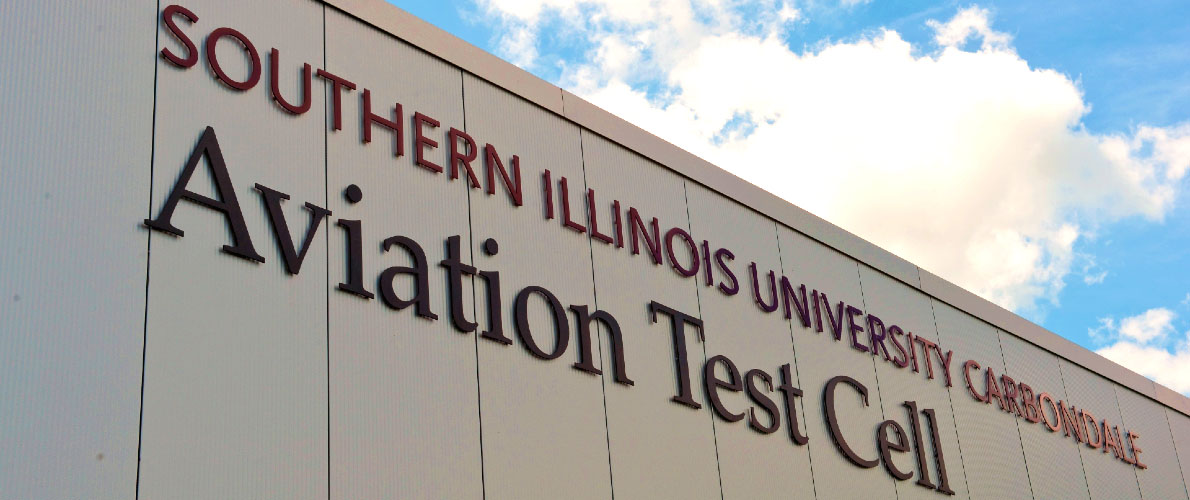 The Transportation Education Center provides more than $14 million's worth of the best available equipment. Our fleet features multiple Cessna, Piper, and Bell models, two Learjets, a Gulfstream G-III, and a Boeing 737.
Instructional facilities encompass a 60,000 square-foot hangar and classroom building. Additionally, a 12,000 square-foot Helicopter Laboratory houses the crafts used within the Helicopter Maintenance specialization. Airline-type cockpit procedure trainers, an advanced composite strcutures laboratory, and on-site computer laboratory comprise still more of our cutting-eduge simulatory and hands-on learning spaces.
Our expansive center is located at the Southern Illinois Airport (SIA), just northwest of the city of Carbondale — two miles west of US Hwy. 51 and two miles north of Illinois Route 13. The airport sits on 750 acres near beautiful Shawnee National Forest and offers a full host of services, including an air traffic control tower which operates from 7 a.m. to 9 .m. daily.
Airpanes
SIUC Aviation fleet is composed primarily of Cessna aircraft. In 2018, we added three Piper Arrows to the fleet to support the flight program and allow students to ease into new aircraft types as their training progresses. The fleet includes:
Seven (7) C-152
Six (6) C-172N/P Skyhawk
Seven (7) C-172R Skyhawk
Five (5) C-172S Skyhawk With G1000 Cockpit and Autopilot
Five (5) C-172R Skyhawk With G1000 Cockpit
Three (3) Piper Arrow with G500TXI
Three (3) C-310R [Multi-engine training, high performance]
One (1) C-340 [Executive Air Transportation course]
One (1) C-421 Golden Eagle [Executive Air Transportation course]
Simulators
While going through the Aviation Flight courses, students will train on our simulators a number of times. Our facilities are equipped with 8 different simulators that all vary in purpose.
1x Frasca CRJ 200 level V FTD with visual display
3x Frasca 141
3x Frasca 172 True Flights with visual displays
1x Frasca 142