Main Content
Bachelor of Science in Aviation Management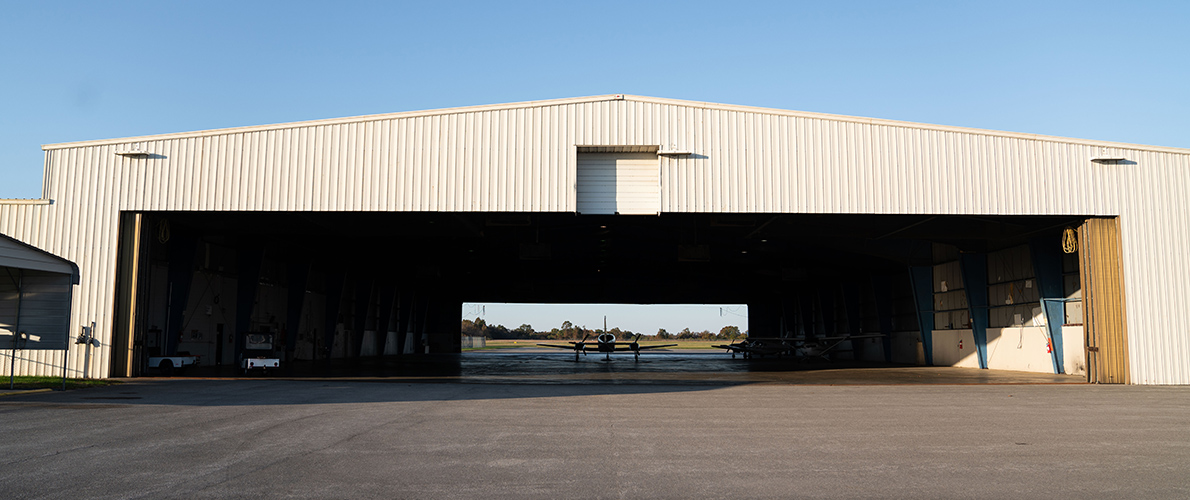 The Bachelor of Science in Aviation Management builds on technical training in aviation maintenance, flight, avionics technology, air traffic control, aircraft operations support, military, and government agencies.
Students in Aviation Management can tailor their studies to their interests, including airlines, general aviation operations, finance, safety, regulations, air traffic control, maintenance management, and airport management and planning.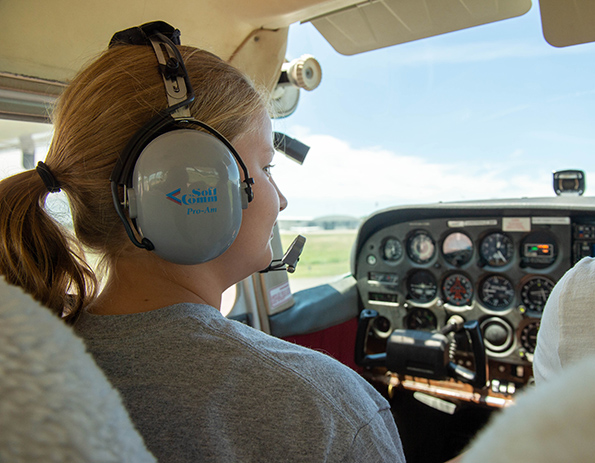 Bachelor of Science in Aviation Management
The undergraduate major can be accomplished by fulfilling the requirements for the Bachelor of Science.
Total degree requirements:

 120

 credit hours
University core curriculum:

 39

 credit hours
Major Requirements: 42 credit hours
AVM Minor or Approved Career Electives: 39 credit hours

Check out the B.S. Curricular Guide, which helps you outline what courses you would want to take each semester for both years. View all related undergraduate courses.
Minors
Aviation Management offers minors in air traffic control, airport planning and management, and airport product support. SIU offers students options in creating their own futures. You can learn how to run air traffic control - the heart of any airport – or manage the entire system by following Federal Aviation Administration (FAA) regulation. Students also may learn about the technological advances in product support with a minor in product support.
Aircraft Management & Planning: Prepares students for a career in airport management. Airport managers oversee every aspect of an airport, from aviation traffic to security protocols to aircraft maintenance and customer service. They make sure the airport is following FAA regulations.
Aircraft Product Support: This minor is part of Aviation Management and Aviation Technologies. It prepares students for a career in aircraft product technological support, where you will work with aerospace manufacturers, suppliers, airlines, the military, or other areas of the aviation industry to help pilots, airport managers, and others understand and use technological advances.
Air Traffic Control professionals work in control towers, airport runways, and approach control facilities. They monitor and direct aircraft in the air, on the ground, at takeoff, and landing. Our minor prepares you for employment in this competitive and financially rewarding career.
Specialization
The professional pilot specialization allows students who have completed the A.A.S. degree in Aviation Flight, or equivalent, at SIU to complete the required credit hours to be eligible for a 500 flight-hour reduction for the Restricted Airline Transport Pilot (R-ATP) certificate.
Two-Plus-Two program with Aviation Flight
Are you new to the world of flight? Many of our students earn our Associate of Applied Science in Aviation Flight as they work on their Aviation Management degree. This route leads to our Professional Pilot specialization. You can become a Certified Flight Instructor or, if airline employment is your goal, emphasize executive flight.
Offered at 6 sites across the nation, SIU's Aviation Management Bachelor of Science degree program is designed to build upon training in aviation flight, maintenance, aircraft operations, and other aviation-related fields.
Our convenient program gives military personnel and working adults the opportunity to prepare for career transitions and advancement while fulfilling other obligations.
Southern Illinois University and our off-campus sites are perfect partners for active duty, aviation industry, and VA eligible veterans.
California
Illinois
North Carolina
Pennsylvania
Safety Management System
The Department of Aviation Management and Flight (AVMAF) at Southern Illinois believes that an effective Safety Management System (SMS) is vital to the success and longevity of the Aviation Flight Program. Our department is committed to the implementation and maintenance of a fully functional SMS and to the continuous improvement of the SMS throughout the airport and flight training environment. This will help create a strong safety culture and enable all employees, students, and guests to operate in a safe environment.
Student Organizations
We are famous for the Flying Salukis, one of the top academic teams in the nation. But, our aviation students have many options opportunities to participate in registered student organizations.
Our aviation-related student groups include Alpha Eta Rho aviation fraternity, Aviation Ambassadors, Aviation Management Society, National Gay Pilots Association, Organization of Black Aerospace Professional, Rotor and Wing Association of America, and Women in Aviation. If you have an interest, we have a student organization for you!
We have one of the most advanced instructional facilities, including a 60,000 square-foot hangar and classroom building. These facilities are located at Southern Illinois Airport. Additionally, a 12,000 square-foot Helicopter Laboratory houses the helicopters used in the Helicopter Specialization.
Contact Information
To learn more about the program or request information, contact:
José Ruiz
Interim Director, Professor
Trans Educ Center (TEC) 286 G
545 N. Airport Rd.
Murphysboro, IL 62966
Phone: 618-453-8885
jruiz@siu.edu
Susan King
Academic Advisor
Trans Educ Center (TEC) 126 C
545 N. Airport Rd.
Murphysboro, IL 62966
Phone: 618-453-9224
sjking@siu.edu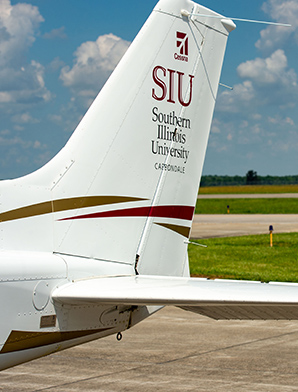 Scholarships and Funding
We've made it part of our mission to dismantle anything that stands between people and discovery. Whether through scholarships, grants, or loans, we put your college experience within reach.