Main Content
Bachelor of Science in Aviation Management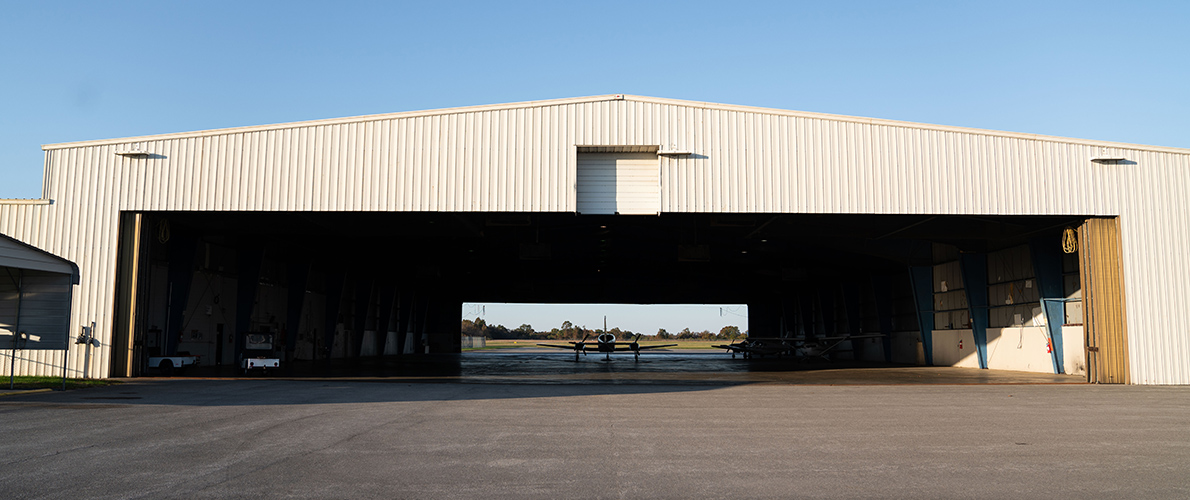 The Bachelor of Science in Aviation Management builds on technical training in aviation maintenance, flight, avionics technology, air traffic control, aircraft operations support, military, and government agencies.
Students in Aviation Management can tailor their studies to their interests, including airlines, general aviation operations, finance, safety, regulations, air traffic control, maintenance management, and airport management and planning.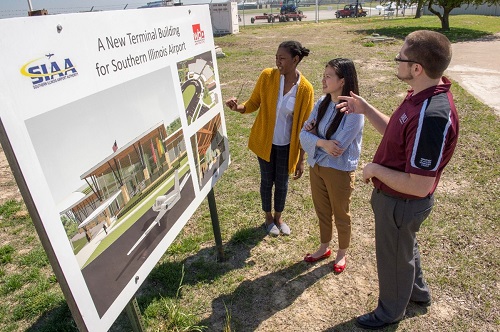 Bachelor of Science in Aviation Management
The undergraduate major can be accomplished by fulfilling the requirements for the Bachelor of Science.
Total degree requirements:

 120

 credit hours
University core curriculum:

 39

 credit hours
Major Requirements: 42 credit hours
AVM Minor or Approved Career Electives: 39 credit hours

Check out the B.S. degree Curricular Guide, which helps you outline what courses you would want to take each semester for all four years. View all related undergraduate courses.
The Aviation Flight and Aviation Management programs are currently accepting applications for students interested in attending SIU in 2024. However, applications for the Fall 2023 semester have already closed.
Students are encouraged to pursue an education that is tailored to their interests and career goals. The Aviation Management degree program includes options for three minors that allow our students to further their knowledge and skills in the following areas:
Airport Management & Planning: The purpose of the Airport Management and Planning minor is to provide preparation for students who wish to enter the airport-related segment of the aviation industry.
Aircraft Product Support: The minor in Aircraft Product Support is a multi-disciplinary minor offered by the Aviation Management and the Aviation Technologies programs. The purpose of this minor is to provide additional preparation for students who wish to enter the field of aircraft product support with aerospace manufacturers, suppliers, airlines, the military and related aviation/aerospace industry segments.
Air Traffic Control: The purpose of the Air Traffic Control (ATC) minor is to prepare students for entry into the ATC career field. Our minor provides a solid knowledge foundation for graduates that are interested in pursuing careers in air traffic control.
Professional Pilot Specialization
The Professional Pilot Specialization allows students who have completed the A.A.S. degree in Aviation Flight, or equivalent, at SIU to complete the required credit hours to be eligible for a 500 flight-hour reduction for the Restricted Airline Transport Pilot (R-ATP) certificate.
Transfer Program
Our Aviation Management makes transferring credits easy for aviation students from universities and community colleges nationwide. Our course transfer agreements maximize the benefits of the Capstone Option for seamless admission to the Bachelor of Science in Aviation Management program.
Offered at four locations across the nation and now available online, SIU's Aviation Management Bachelor of Science degree program is designed to build upon training in aviation flight, maintenance, aircraft operations, and other aviation-related fields.
Our convenient program gives working adults and community college offerings the opportunity to prepare for career transitions and advancement while fulfilling other obligations.
Southern Illinois University and our extended campus offerings are perfect partners for active duty military personnel, aviation industry professionals, and VA eligible veterans.
California
Mount San Antonio College

Orange Coast College

Illinois
Southwestern Illinois College

Pennsylvania
Community College of Beaver County

The School of Aviation believes that an effective Safety Management System (SMS) is vital to the success and longevity of the Aviation Flight Program. Our School is committed to the implementation and maintenance of a fully functional SMS and to the continuous improvement of the SMS throughout the airport and flight training environment. This will help create a strong safety culture and enable all employees, students, and guests to operate in a safe environment.
If you have an interest, we have a student organization for you!
From our award-winning Flying Salukis precision flight team to our many interest-based groups, there is something for everyone. Choose from local chapters of national and international organizations along with groups that are unique to our School of Aviation.
Your career networking begins here!
Our instructional facilities are housed in the Transportation Education Center. Located at the Southern Illinois Airport, the Center includes classrooms and our Air Traffic Control Simulator lab.
Contact Information
To learn more about the program or request information, contact:
Michael Burgener
Interim Director
Trans Educ Center (TEC) 146 E
545 N. Airport Rd.
Murphysboro, IL 62966
Phone: 618-453-9204
burgener@siu.edu

Academic Advisor
Trans Educ Center (TEC) 126 C
545 N. Airport Rd.
Murphysboro, IL 62966
Phone: 618-453-8898
reception@aviation.siu.edu

Recognizing the importance of a quality academic experience, we are dedicated to helping you achieve your higher education goals. Through scholarships, grants, and/or loans, we put your college experience within reach.
Peruse the many general scholarships available to SIU students or check out our aviation-specific scholarships.