Main Content
Master of Science in Forestry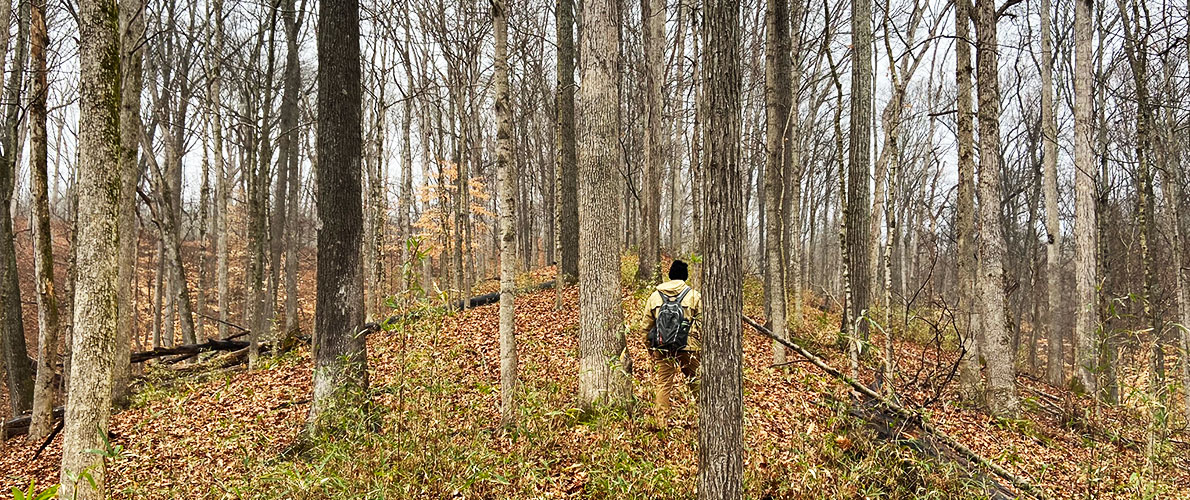 SIU offers a master's degree in forestry that prepares graduates to assume leadership and managerial roles. Our graduate program combines intense study of current literature and research methodologies, with personalized, guided field work and individual research.
The diversity of our faculty experts means that students can find a mentor in several specific areas of forestry research, with publication as a goal. Students benefit further from our on-campus facilities and nearby access to a wildly diverse array of ecosystems.
---

Check out the program requirements and course list to help you outline what courses you should take, and download the graduate handbook to learn more.
---
Degree Requirements
The Master of Science degree major in Forestry requires a minimum of 32 semester hours of graduate-level coursework with a grade of B or better. At least 16 hours of coursework must be at the 500 level. At least three of the 500 level courses must be structured courses.
Core course requirements include:
Forestry 500 Research Methods (or equivalent selected by the student's Graduate Committee and approved by the Departmental Chair). Recommended for first or second semester = 2 hours.
Minimum of one course in Statistics at the 500 level, achieving a grade of B or better = Variable hours.
Three to six thesis credits.
Students in consultation with their faculty advisor and graduate committee select a series of courses designed to support their thesis project and prepare them for their post SIU career. Programs of study are individualized and custom developed for every graduate student to suit specific education and career goals.
Areas of Interest
The Forestry Program offers a diverse array of career-friendly areas for you to specialize in, allowing you the chance to delve deep into the subjects you are most passionate about.
Ecological Restoration
Fire Science
Forest Resource Management
Human Dimensions of Natural Resource Management
Hydrology and Soil Science
Recreation Ecology
Watershed Management
Wildlife Conservation and Habitat Management
Experience Teaching
Forestry graduate students also have the opportunity to gain teaching experience in undergraduate courses in support of their career objectives.
To achieve this, graduate students are expected to assist in the classroom or laboratory for at least one academic semester (20 hours per week) during their tenure in the Forestry program. The remaining semesters will also involve either research or teaching at the rate of 20 hours a week.
Fellowships and Assistantships
Research assistantships are sponsored each year by the McIntire-Stennis Cooperative Forest Research Act and through several externally funded research projects. Teaching assistantships funded by the School of Forestry and Horticulture are also available.
In addition to general awards made through the Graduate School, stipends for research studies are available from the U.S.D.A. Forest Service, the U.S. Department of Interior, other federal and state agencies, and private corporations.
Facilities
SIU is nationally recognized for having a diverse variety of forest types and agricultural lands available to the Forestry Program for teaching and research purposes.
In particular, we are conducting or planning research and demonstration programs on forest plots and experimental fields of the 3000 acres of the University and its experimental farms.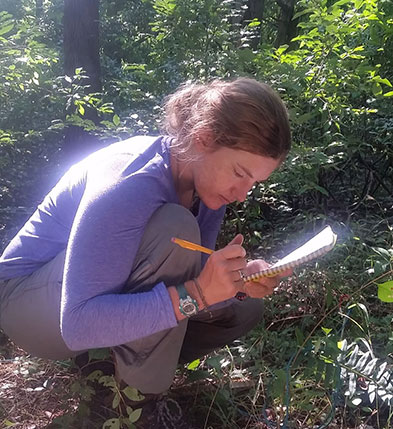 Careers
SIU Forestry graduates are prepared for challenging careers with a variety of organizations.
Some of our graduates become forest technicians, others join the forest engineers, while others still go all the way to executive management in organizations that manage forest lands, or distribute forest products.
Contact Information
To learn more about the program or request information, contact:
Karl Williard
Interim Director
Agriculture Building 184 A
1205 Lincoln Dr.
Carbondale, IL 62901
Phone: 618-453-3341
williard@siu.edu
John Groninger
Acting Associate Dean
Agriculture Building 210
1205 Lincoln Dr.
Carbondale, IL 62901
Phone: 618-453-2469
groninge@siu.edu