Main Content
Virginia Tilley

,

Professor
Political Science
Professor Virginia Tilley specializes in the comparative and international politics of ethnic and racial conflict. She holds an MA (1993) and PhD (1997) in Political Science from the University of Wisconsin-Madison and a Masters in Arab Studies from the Center for Contemporary Arab Studies at Georgetown University (Washington DC).
Tilley has wide research experience, having lived and studied ethnic conflict in Israel-Palestine, Central America, South Africa and Oceania (the southwest Pacific). She is especially interested in the comparative politics of indigenous peoples in settler-colonial societies. Her research in Central America was compiled as Seeing Indians: A Study of Race, Nation and Power in El Salvador (University of New Mexico Press, 2005). Her work in South Africa included five years as Chief Research Specialist at the Human Sciences Research Council, where she participated in several major studies of post-apartheid South African society and economy. During her three years in Fiji, she directed the Governance Program at the University of the South Pacific while studying the country's endemic tensions between the indigenous i-Taukei and the (indigenized) Indian population. As a qualitative researcher keenly interested in policymaking, her research focuses on how ethnic and national identities can sometimes be reconceived in ways more favorable to conflict resolution.
The Middle East, however, remains Tilley's first field. In addition to many articles and policy briefs (see her CV), she is author of The One State Solution (U of Wisconsin Press, 2005), which argued that a two-state solution in Israel-Palestine had become obsolete. As project leader, co-author and editor, she supervised a two-year team project for the Government of South Africa on whether Israeli policies in the occupied territories match the international law definition of apartheid, later published as Beyond Occupation: Apartheid, Colonialism and International Law in the Occupied Palestinian Territories (Pluto Press, 2012). Her most recent major project, commissioned by the United Nation Economic and Social Commission for West Asia (ESCWA) and co-authored with Richard Falk, examined whether Israeli policies toward the Palestinian people are consistent with the international legal definition of apartheid. Tilley has presented this research as an invited speaker to numerous conferences and on speaking tours in the United States, Canada, England, Europe and Latin America.
At SIU, Tilley teaches courses on Middle East politics, Latin American politics and ethnic and racial politics, as well as advanced courses on international relations and comparative politics. Her orientation in her undergraduate classes is to help students understand current events by learning about their histories and the multiple drivers of their politics, while gaining basic proficiency in some of the theoretical perspectives scholars use to understand them. She teaches a regular seminar on the politics of international humanitarian intervention, which critically examines international responses to genocides and other mass atrocities. She is also interested in the comparative politics of development, with special concern for the global drivers of extreme poverty. She has taught graduate seminars in ethnic and racial conflict and the international politics of development.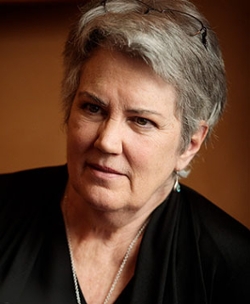 Office: Faner 3171
Phone: (618) 453-3155
Email: vtilley@siu.edu
CV (PDF)
Photo credit: Sandi Fišer