Main Content
Criminology and Criminal Justice
Prof. Echols joined the faculty of SIU as a part-time lecturer in 2008 and a full-time lecturer in 2020.
He currently teaches courses in law enforcement, criminal investigation, and other areas of criminal justice. Prof. Echols is a retired Investigations Commander from the Carbondale Police Department, where he served 28 years. He was a detective and certified crime scene investigator for much of his career. Prof. Echols has received numerous awards and commendations during his career.
Prof. Echols is a graduate of the University of Illinois Police Training Institute, 77th Session of the FBI Administrative Advanced Latent Fingerprint School, and the 188th Session of the FBI National Academy. Prof. Echols possesses a Bachelor's Degree through the Southern Illinois University (SIU) School of Technical Careers (law enforcement) and a Master's Degree in Public Administration from SIU. He is the author of "In Cold Pursuit" a story about his role in identifying serial killer Timothy Krajcir, who murdered nine women in four states (profits from that book help fund a scholarship in this program). He is also a tenured full-time criminal justice instructor at Shawnee College in Ullin, Illinois.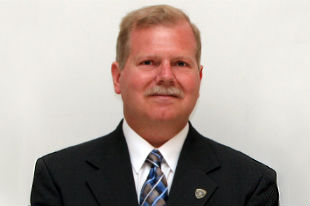 Office: Faner 4232
Phone: 618-453-6364
pechols@siu.edu