Main Content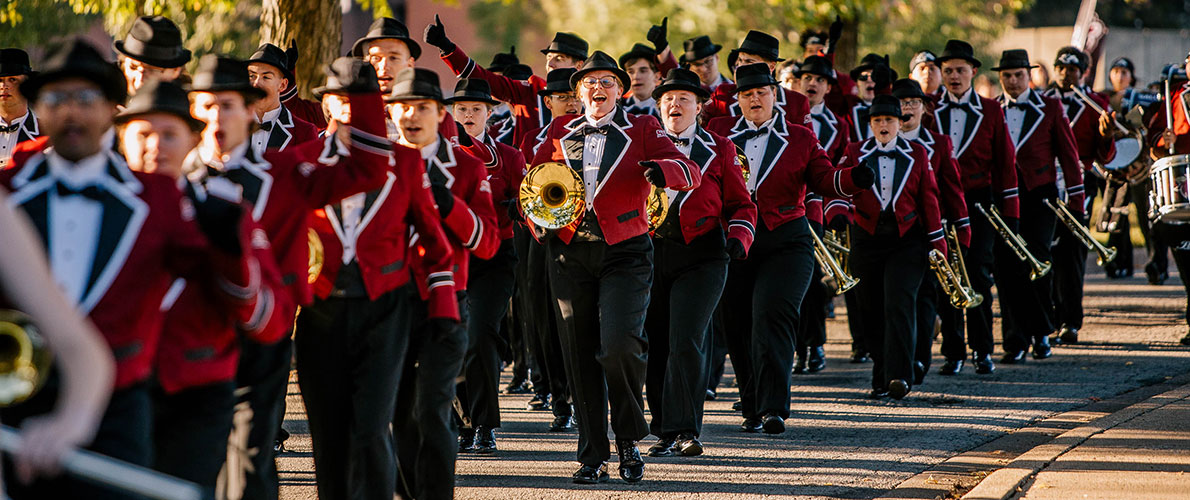 Our Music program celebrates the art of vocal and instrumental performance with a curriculum strongly committed to both artistic development and academic excellence. Dedicated faculty members are focused on providing professional training that creates a solid foundation for a successful career in music performance as well as the theoretical study of musicology, composition and instruction.
Through innovation and imagination, each student's individual musical talent is celebrated and creative expression is encouraged in both solo and ensemble performances. Students have numerous opportunities to collaborate on performance projects including operas, musical theater, jazz ensembles, orchestras and choral groups throughout their course of study at both the undergraduate and graduate level.

Southern Illinois University Carbondale is accredited by the National Association of Schools of Music.
National Association of Schools of Music: nasm.arts-accredit.org
11250 Roger Bacon Drive - Suite 21
Reston, Virginia 20190 
Looking for more details about campus ensembles or bands to join or watch perform?
Interested in checking out the annual festivals or camps sponsored by the SIU School of Music?
Are you ready to audition and apply for admission to a music program?
Information and resources for all of these topics (and much, much more!) is available on our school website.
Earning a Bachelor of Music or Bachelor of Arts in music from SIU provides both artistic training and in-depth coursework, emboldening you to become an accomplished, versatile artist. Our exciting program focuses on preparing students for careers in a multitude of music and music related fields. With seven specializations to choose from composers, vocalists and instrumentalists, educators and professionals are ensured a well-rounded course of study within a tight-knit community of passionate students.
At SIU, obtaining a Master of Music in one of the 12 concentrations offered will allow you to gain a secure foundation for a successful career in the ever-burgeoning field of music. Through intense technical training and the theoretical study of music from our world-renowned faculty members, our commitment to excellence will provide an advanced degree that transforms artists into leaders. The vibrant community at SIU supports and nurtures the bridge between musical performance and analysis.