Main Content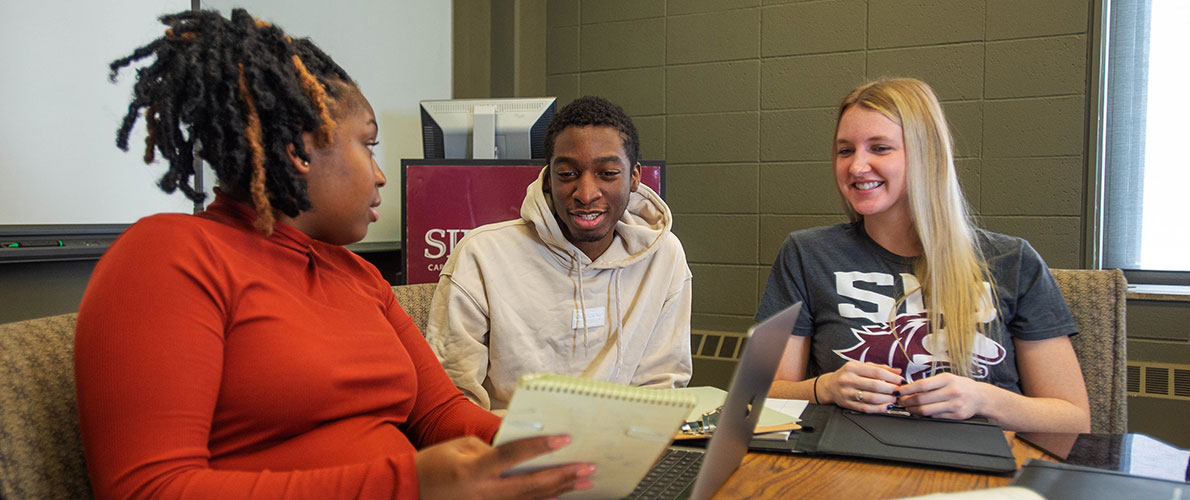 Africana Studies is an extraordinary opportunity to deepen your cultural awareness and understanding of people from Africa, the Caribbean, and African people around the world. Discovering the trials and tribulations of Africans, their rich culture, and contributions to society will enhance your worldview. SIU boasts one of the oldest Africana Studies programs in the country and offers a safe learning environment for students of all ethnicities to explore this often-neglected topic in U.S. history.
This program is interdisciplinary and includes contributions from other majors and academic disciplines, such as psychology, political science, the arts, history, and pop culture. Students emerge with intellectual skills that allow them to make connections, see beyond stereotypes, and learn more about themselves in the process. The refined written and verbal expression, analytical skills, and thorough understanding of diversity acquired in this program are invaluable contributions to any career and to society
We offer the only Africana Studies bachelor's degree in Illinois. Our interdisciplinary program is comprehensive and affords an in-depth and dynamic study of African people throughout the world. Through the study of their history and culture, students gain a profound understanding of the contributions of Africana in our society.
A minor in Africana Studies is an attribute to any major. Exploring the traditions, culture, challenges, and contributions of African people affords students a unique outlook on our society today. This course of study affords a well-rounded education, including in the humanities and social sciences, which are an asset in any career.
We offer a graduate certificate (post-baccalaureate) in Africana Studies. This certificate can help propel graduates into more prestigious positions and widen their breadth of career choices. Graduates understand the benefit and necessity in diversity, equality, and inclusion training, making them valuable in any organization.