Main Content
Bachelor of Science in Recreation Professions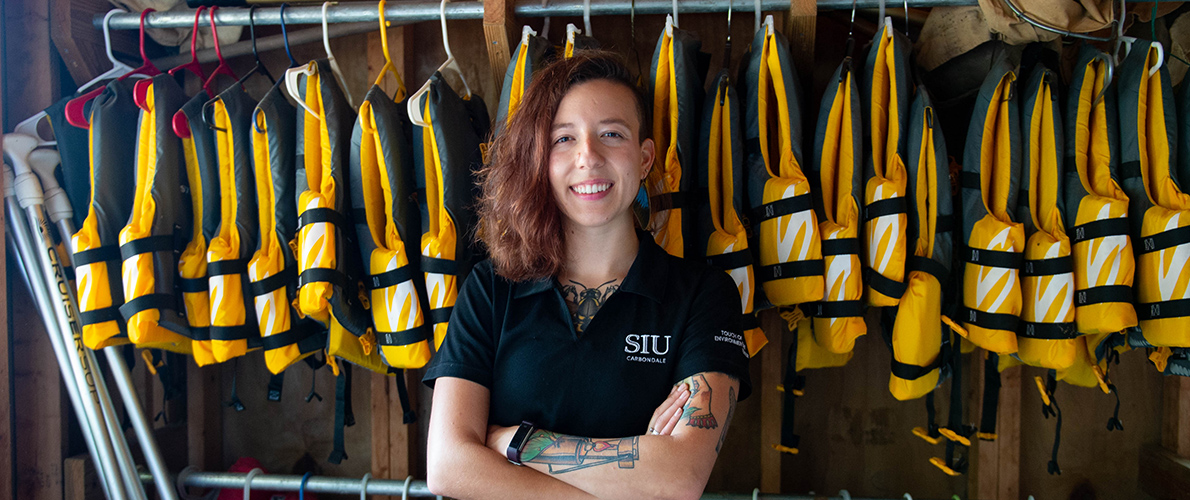 Stay Healthy.
The Recreation Professions major prepares students for positions and careers in recreation management, outdoor leadership and management, and recreational therapy fields. The major offers professional courses within the department and draws from many related majors for competencies and skills in the preparation of professionals for the recreation field. Our curriculum emphasizes the practical and theoretical aspects of recreation by offering supervised field experience and internships in various recreational settings throughout Illinois and the nation.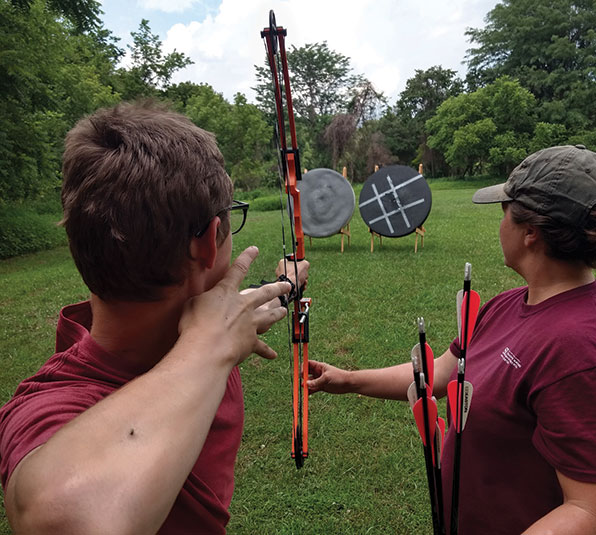 Bachelor of Science
The undergraduate major can be accomplished by fulfilling the requirements for the Bachelor of Science (BS) degree.
Total Degree Requirements:

 

120 credit hours
University Core Curriculum:

 

39 credit hours
REC Core Requirements:

 9

 credit hours
Specialization:

 51

 credit hours
Electives:

 21

 credit hours
---

Check out the BS Curricular Guide, which helps you outline what courses you would want to take each semester for all four years. View all related undergraduate courses.
Specializations
Recreation Management and Outdoor Leadership
This specialization focuses on the skills and knowledge needed to create and deliver fitness and recreation plans and programs in a myriad of settings. Students in this track are able to design a curriculum that fits their individualized career goals. Through a combination of classroom and practical experiences, students learn skills necessary for job placement in the areas of outdoor education, municipal parks and recreation, commercial recreation and tourism, campus recreation, community or nonprofit recreation agencies, camp management, or expedition/trip-based programs.
---
Therapeutic Recreation/Recreational Therapy
At SIU, this specialization is an allied health profession that uses recreation interventions to improve the quality of life for individuals with disabilities or chronic illness. Our curriculum prepares students for meaningful work as recreational therapists or inclusive recreation programmers in clinical or community settings such as children's hospitals, Veteran's Administration hospitals, residential settings, assisted living facilities or special recreation associations. This track prepares students to take the Certified Therapeutic Recreation Specialist (CTRS) exam following graduation.
Recreation Leadership Minor
The Recreation Leadership minor is designed to provide knowledge in the core competencies of Recreation Professions. Coursework supports a solid understanding of the basic concepts, theories, and fundamentals while developing invididuals' abilities to demonstrate basic skill levels in selected recreation activities.
Students emerge from this curriculum prepared to create and implement programming for various populations across a wide scope of career paths—including educational roles, recreation directorship, geruntological applications, and much more.
Careers in Recreation
Graduates in recreation professions have excelled in the major career branches of recreation. A few of the areas include: Recreation Administration, Commercial Recreation, Outdoor Recreation, Campus Recreation and Recreational Therapy.
Scholarships
We make it our goal to remove barriers toward earning your degree. Recreation Professions students are eligible for a variety of scholarship opportunities through the University. In fact, 90% of all of our students receive financial aid. Let us help invest in your future.

Student Organizations
Becoming a member of a Registered Student Organization (RSO) provides many opportunities for learning more about yourself, your goals and your strengths. Self-awareness is key in establishing a strong career. We encourage our students to join their peers in recreation-related programming, including the Student Recreation Society, Special Olympics, Polar Plunge, and the John Allen Student Symposium.
SIU also coordinates many class- or major-related community service projects and fundraising events popular among civic-minded students and local volunteer groups.
Outdoor Classrooms
SIU's Touch of Nature Outdoor Education Center (ToN) encompasses 3,100 acres of forest, hills, lake, and educational facilities— creating a diverse range of ideal activities for early résumé building.
Recreation Certifications

Within the field of recreation, certifications may be required for employment among different interest areas. All students are encouraged to obtain, at minimum, First Aid and/or Wilderness First Responder Certification.