Main Content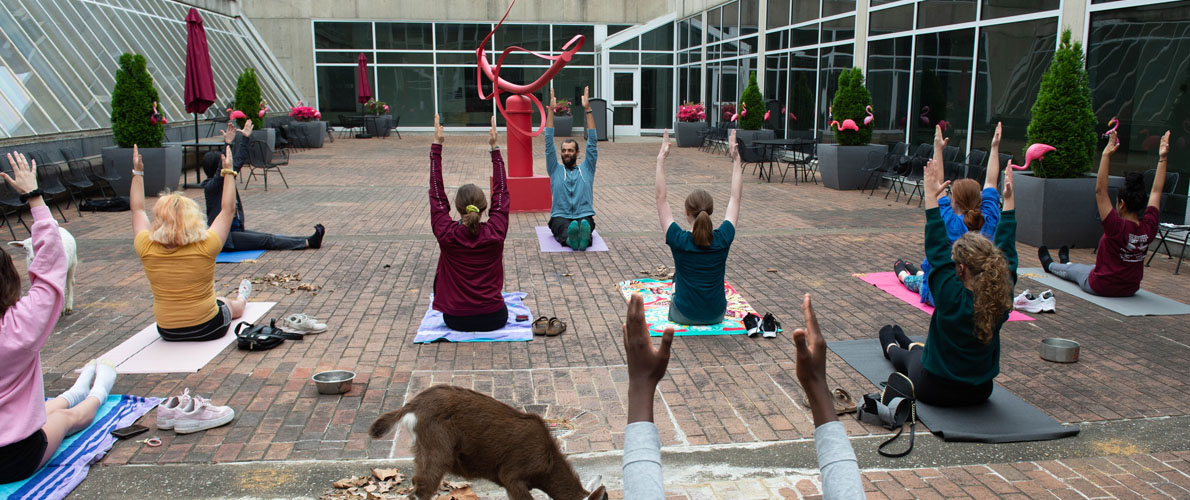 The public service health research degree. The goal of Population Health sciences is to determine the health of communities instead of individual patients. Its focus is prevention — of illness, adverse health behaviors, and injury. And also on creating innovative solutions to wellness problems that affect large numbers of people.
Population Health is an interdisciplinary degree by nature. At SIU, it is a flexible degree customizable to your unique research and career interests.
Doctor of Philosophy (Ph.D.) in Population Health
A doctoral degree in Population Health opens doors to career advancement in several key areas of public health. You should tailor your curriculum and research interests to your career goal — in academic, clinical, professional or research settings.
You will identify a primary area of emphasis and a secondary emphasis.
You will learn advanced research methods, statistics and qualitative data analysis, and grant writing skills — and gain practical experience with professional job skills required for your career.
Your dissertation includes three distinct research projects, all of which will be submitted to peer-reviewed journals as part of your dissertation preparation. You will be a seasoned researcher upon graduation, with demonstrable experience in your focus area.
You can complete this degree remotely.
---
Concurrent Degree Option
We offer a concurrent M.P.H. / Ph.D. program in Public Health and Population Health. Coursework sequencing in this program will help you complete both degrees in a timely manner.
Requirements:
Undergraduate degree in public health or related field
5 years of health-related work experience OR a graduate degree in health education + 3 years of health-related work experience
3.5 GPA overall as undergraduate, 3.6 GPA overall as graduate
Specialties / Research Areas
Substance use / opioids
Obesity epidemiology
Gun violence. Partner with City of Carbondale
Military and veteran studies. Focuses on traumatic brain injury, pain, Alzheimer's, substance use, and mental health. U.S. Department of Veterans Affairs funded
Big data and predictive analysis
Rural health
Exercise and nutrition
Social determinants of health research
Health disparities research
Sub-disciplines include:
epidemiology • public health • nutrition • exercise science • social determinants of health and health disparities • health equity • policy making
Research
Participation in advanced research is a crucial step in demonstrating mastery of the areas where you want to grow your career. SIU is a nationally ranked research university, so you'll have plenty of opportunities to prepare your own research with the goal of professional publication. Or, you can engage in on-going research with federally funded, faculty-led research projects.
We encourage our students to join the professional community by presenting their research at national and even international conferences. And our faculty are committed to helping you get those first publication credits that are so important for career success. 
Facilities & Labs
Public Health Analytics Lab. Analyze big data sets to create predictive models of health issues; analyze interviews and focus group transcripts from community members to generate new public health theories.
Julie A Honerkamp Cancer Rehabilitation Laboratory (Strong Survivors)
Hemodynamics Lab
Exercise Physiology/Biochemistry Lab
Social Psychology of Sport Lab
Biomechanics and Sport Technology Lab
SIU Safety Center
Application Deadlines
Fall admission – last Friday in June
Spring admission – last Friday in November
Summer admission – Last Friday in March
Visit the
Graduate Admissions website
for application details.
Contact Information
Justin McDaniel
Program Director
Pulliam Hall 319
618-453-2777
jtmcd@siu.edu