Main Content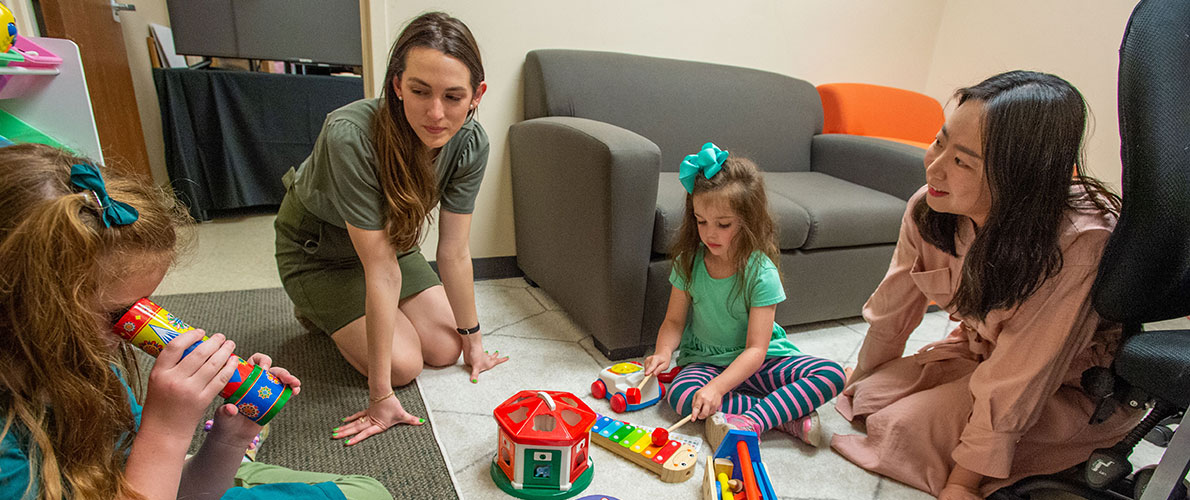 Our master's degree in psychology is the first step in moving onto advanced and specialized careers in the field. Our master's degree is a prerequisite for entry into the doctoral program.
Through our faculty-guided partnerships and supervised clinical training, our programs offer students a solid foundation in psychology and opportunities for specializing in a range of clinical problems and diverse populations.
---

View full degree requirements and check out the progam courses and specialized curriculum to help you outline what courses you should take.


---
Accelerated Master of Science
A combined Bachelor and Master's program designed for Psychology majors seeking employment as the next step. It will provide practical experience in consulting through a required practicum with Applied Research Consultants (ARC), as well as an educational background in research methods, statistics, and program evaluation. This Master's degree can be obtained without the completion of a thesis. Students that follow the intended timeline will receive both B.A. and M.A. degrees in 5 years.
Master of Arts
The degree requires a minimum of 48 credit hours of acceptable graduate credit, distributed according to the requirements of the student's major area, and the completion of an approved thesis or research paper.
Accelerated Master's
Requirements
3.0 GPA
B or higher in PSYC 211 & 311
Junior class standing or higher
No GRE requirement
Timeline
Junior Year- apply for program in spring
Senior Year- 4 ARC & 9 course credits
Year Five- 6 ARC, 10 statistic/methods
& 3-4 elective credits
Accelerated Master's Projected Timeline
Year 4
9 credits in 400 level PSYC content towards B.A. & M.A.

Qualifying PSYC courses: 409, 411, 420, 421, 461, and 465
Other relevant courses may be approved on a case-by-case basis.

4 credits -PSYC 569 (Applied Research Consultants)

1 in spring of senior year
3 in summer following senior year
Year 5
22-23 hours of graduate work as follows:

6 credits - PSYC 569
3 credits - PSYC 523 (Research Methods in Applied & Professional Psychology)
4 credits - PSYC 522 (Univariate Statistics)
3 credits - POLS 539 (Program Evaluation) or POLS 519 (Survey Methodology)
3-4 Credits in Approved Electives