Main Content
Kathleen Schmidt

,

Assistant Professor; Program Director
Applied Psychology; Brain and Cognitive Sciences; Undergraduate Psychology
Before joining the faculty at SIU, Dr. Schmidt was a Visiting Assistant Professor at Wesleyan University and a Visiting Assistant Professor at the University of Virginia's College at Wise. She currently serves as Undergraduate Program Director and coordinates the Introduction to Psychology and Careers in Psychology courses. Her primary area of research is Social Cognition.
Research Interests
Implicit social cognition, racial attitudes, self-knowledge, social perception, reproducibility in psychology
Representative Publications
Schmidt, K., & Axt, J. R. (2016). Implicit and explicit attitudes towards African Americans and Barack Obama did not substantively change during Obama's presidency. Social Cognition, 34(6), 559-588.
Open Science Collaboration. (2015). Estimating the reproducibility of psychological science. Science, 349 (6251).
Pronin, E., & Schmidt, K. (2011). Claims and denials of bias and their implications for policy. In E. Shafir (Ed.), Behavioral Foundations of Policy. Princeton, NJ: Princeton University Press.
Schmidt, K., & Nosek, B. A. (2010). Implicit (and explicit) racial attitudes barely changed during Barack Obama's presidential campaign and early presidency. Journal of Experimental Social Psychology, 46, 308-314.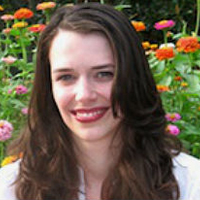 Office: Life Science II, 229D
Phone: (618) 453-3544
Email: kathleen.schmidt@siu.edu
Social Cognition and Bias Lab
Educational History
Ph.D., University of Virginia