Main Content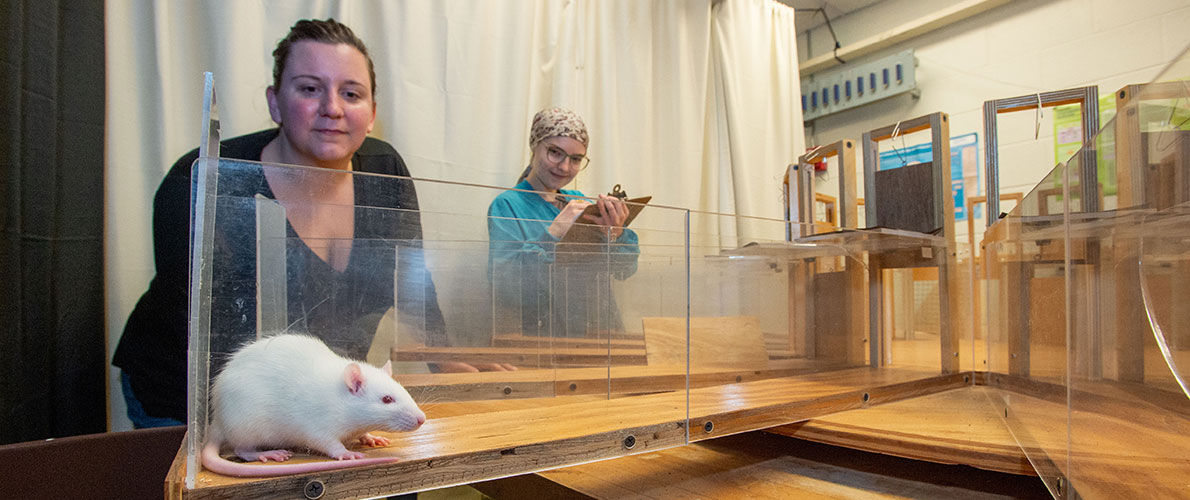 Our mission is to develop psychologists who can help people better understand why they act as they do. Our graduates may help people with their decision-making, stress management, and behaviors. Our program emphasizes formal course work in the core curriculum and the concentrations of preprofessional activities in training assignments, research, teaching, and practicum opportunities.
---

View full degree requirements and check out the progam courses and specialized curriculum to help you outline what courses you should take.


---
The Applied Psychology program is a combination of industrial/ organizational psychology and applied social psychology for students who seek careers in business and industry, government, not-for-profit organizations, independent consulting, and academic careers.
As an integral part of their training, students become active participants in ongoing faculty research programs. Students receive training in two or more different research methodologies and are expected to develop a multidisciplinary approach to their own research.
The program develops clinical psychologists who demonstrate competence as health service providers and the skills to adapt to the rapidly evolving field. Our goal is to provide a broad education in a wide variety of professional skills within an environment that focuses on the integration of science and practice.
Accelerated Entry
Students enrolled in the M.A. degree program may be admitted directly to the Ph.D. degree program following program certification of graduate work comparable to a master's degree in psychology at SIU.
Accelerated entry is acceptable only for students who have completed substantial work in other programs in psychology which grant the Ph.D. degree but not a master's degree.
Internship
Doctoral students who are concentrating in clinical psychology must complete an approved internship. The internship is viewed as an integral part of training and the Ph.D. degree is not awarded until the completion of all academic work and the internship.
Students in applied psychology are encouraged to complete an internship in an applied setting away from campus that is selected with the help of their faculty advisers in their major area of concentration.
Contact Information
Reza Habib,
Program Director
Life Science II 279
1125 Lincoln Dr.
Carbondale, IL 62901
Ph: 618-453-3529
rhabib@siu.edu
Ph.D. candidacy is contingent upon successful completion of a written preliminary examination composed of essay questions requiring substantive knowledge of empirical and theoretical topics.
Funding
The psychology program has a strong commitment to providing financial support to our graduate students, allowing them to focus on their course of study.