Main Content
Bachelor of Arts in Psychology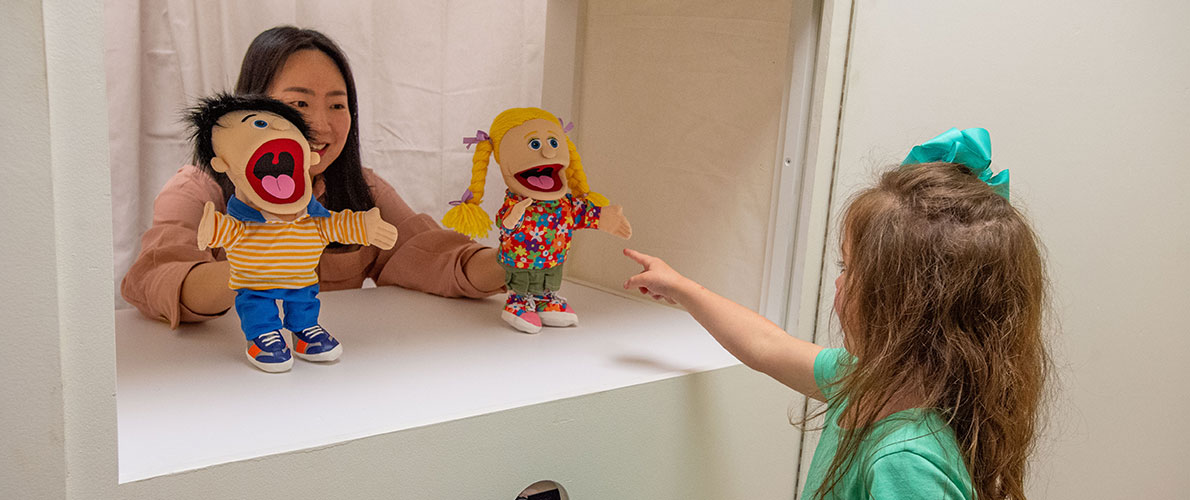 One of the most versatile programs on campus, the psychology program attracts a diverse student body to learn and work alongside highly qualified faculty who bring extensive in-the-field experience and knowledge to our classroom and research labs.
Psychology majors are part of a department big enough to ensure participation in research that matters and small enough to allow faculty to provide individual attention and mentoring.
Our students receive a solid foundation in psychology, opening doors to potential careers in a wide variety of settings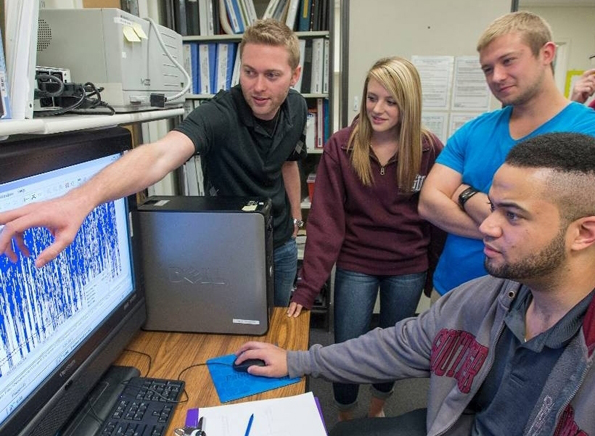 Bachelor of Arts
The undergraduate major can be accomplished by fulfilling the requirements for the Bachelor Arts (BA) degree.
Total Degree Requirements:

 

120 credit hours
University Core Curriculum:

 

39 credit hours
Requirements for Major:

 49-52

 credit hours
Psychology Electives:

 29-32

 credit hours
General Electives:

 29-32

 credit hours

Check out the BA Curricular Guide, which helps you outline what courses you would want to take each semester for all four years. View all related undergraduate courses.
Minors
Psychology Minor
The Psychology Minor is a great complement to a wide range of majors. Minoring in Psychology requires the successful completion of approximately five psychology courses (at least 15 semester hours).
Neuroscience Minor
The Neuroscience Minor in Psychology is an interdisciplinary course of study that will provide an understanding of the neural foundations underlying behavior. Students will come to understand that neuroscience spans levels from the molecular to the psychological in both humans and other animals.
Online
Our online BA in Psychology is set up to help you earn your degree and in a way that will fit in well with your lifestyle no matter where you are. We offer a wide range of courses and choices for students with diverse interests and career plans.
Parent Training Specialization
Our Parent Training Specialization prepares students to work with children through course work that includes child and adolescent development and psychopathology, evidence-based parenting strategies, and more.
Honors Opportunities
Each year, our faculty select top students who display readiness for more advanced work. Based on promising academic performance and expressed interest, students participate in intensive seminars and conduct specialized research projects.
Build your resumeé with co-curricular activities that engage the mind, expand on your specialized career trajectory, and introduce you to a whole network of peers and mentors. Browse our organizations. Contact us. We'd love to meet you!
Experiential Learning
Research is a cornerstone of the education process at SIU. Whether it's working side by side with a faculty member or working in small groups, SIU offers a variety of opportunities to conduct research in the many state-of-the-art labs in the program.
Internships
Students are encouraged to step off campus for a few months to immerse themselves in an internship. These opportunities provide real-life experience and exposure to working in the field, allowing students to harness the skills, knowledge, and theoretical practices they acquired in a classroom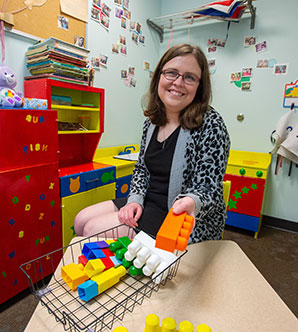 Our students are eligible for a variety of scholarship opportunities through the University, as well as  program specific opportunities designed to meet the unique needs of psychology majors.