Main Content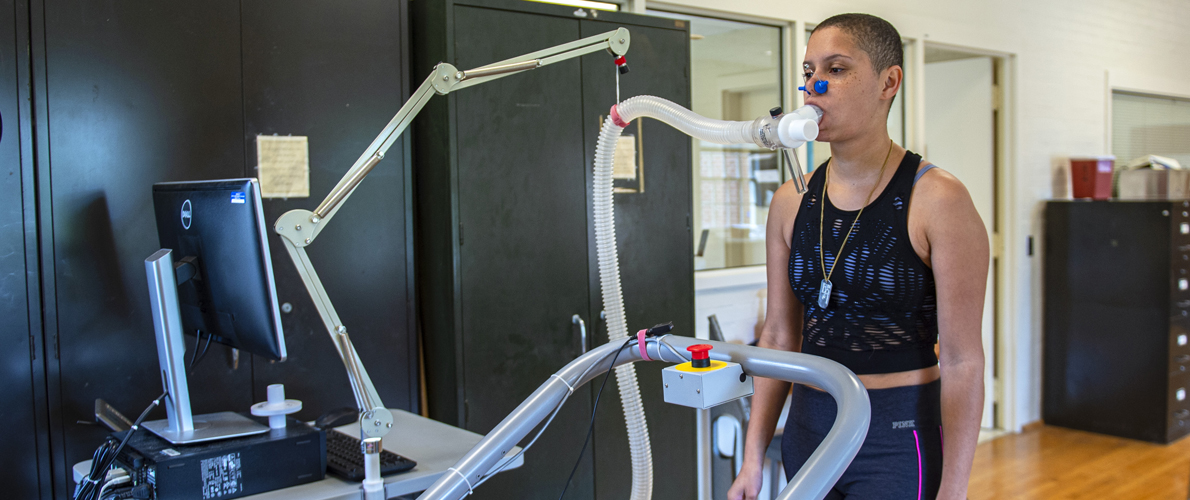 The Kinesiology graduate program combines academic experience with practical training in individualized courses of study. With two concentrations available, candidates can choose the one suited for their specific career goals. Faculty members are well versed in the studies of human movement, sport psychology and management, and prepare graduates to excel professionally.
Advisors provide ongoing support for students in the sequence and selection of coursework, to allow for the most favorable combination of studies throughout the program. The courses required for each specialization, along with electives and internships, create focused paths for academic achievement and lifelong success. Research opportunities and technical development enhance each student's ability to prosper in the practices of sports and exercise.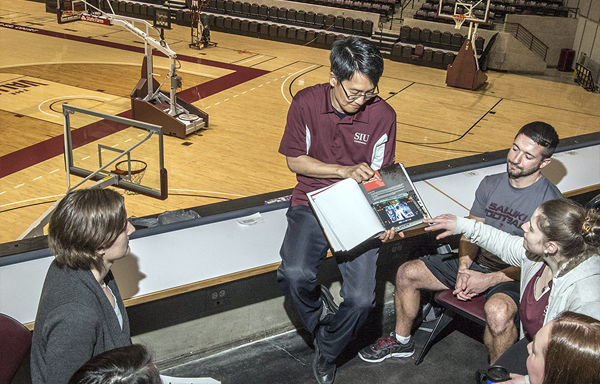 Degree Requirements
Two classes are required for all students:
Techniques of Research
(KIN 500)
Inferential Statistics
(QUAN 506)
You will select a concentration of Exercise Science or Sport Studies which will be a total of 37 credit hours for the M.S.Ed. degree.  Students have the option of writing a thesis, completing a research project, or taking a comprehensive exam after the major portion of the course work has been completed.
Concentrations
Graduate students can choose from two concentrations:
Sport Studies
The sport studies concentration focuses on the psychological, sociological, administration, and management areas of sports and physical activity.
Core courses include:
Foundations of Sport and Fitness Management (KIN 501)
Psychological Aspects of Sport and Physical Activity (KIN 504)
Social Aspects of Sport and Physical Activity (KIN 513)
Legal Aspects of Sport and Physical Activity (KIN 550)
Exercise Science
If you are interested in movement and the physiology involved in sports and fitness, the exercise science concentration will appeal to you. Graduate students receive hands-on experience in the advanced curriculums of physiology, biomechanics and motor behavior.
Core courses include:
Biomechanics Analysis of Human Movement (KIN 511)
Metabolic Analysis of Human Activity (KIN 520)
Motor Learning Theories of Research (KIN 525)
Exercise Psychology (KIN 530)
In addition, students must complete 12 credit hours of chosen electives for each specialization. These courses can be taken within the kinesiology department or in other departments such as health education and recreation, curriculum and instruction, counseling, quantitative methods and special education.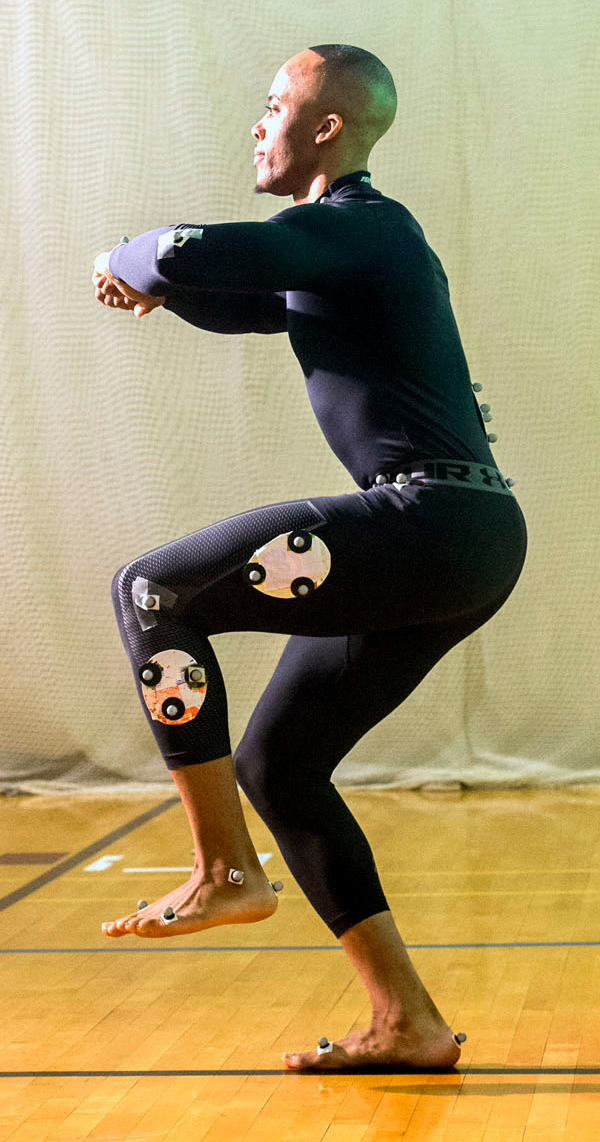 Graduate students may obtain teaching or research assistantships. A limited number of assistantship opportunities are available for qualified candidates. 
Graduate assistantship applicants must have the appropriate qualifications to work as instructors for the area of study in which they will be teaching. Instructors must be capable of teaching core curriculum courses in either physical fitness or American sports, and should have a certain level of skill in strategies and techniques of aquatics, single/team sports and individual physical fitness activities. Download Application (PDF)
Research assistantships enable graduate students to enhance their knowledge and experience while assisting faculty members in valuable, relevant research. Applicants must possess knowledge, employment experience and/or training in the research topic in which they will assist. 
Other assistantship positions are available in various campus departments and facilities, including Recreational Sports and Services and Saluki Athletics. Graduate students with these assistantship positions can get practical experience in group fitness, base camp activities, personal training or group sports. 
Contact Information
For more information about the program or to request information, contact:
Juliane Wallace, Director
Davies Hall 107
1075 South Normal Ave.
Carbondale, IL 62901
Phone: 618-453-3133
juliane@siu.edu

Julie Partridge, Graduate Program Coordinator
Davies Hall 160A
1075 South Normal Ave.
Carbondale, IL 62901
Phone: 618-453-3119
jpartrid@siu.edu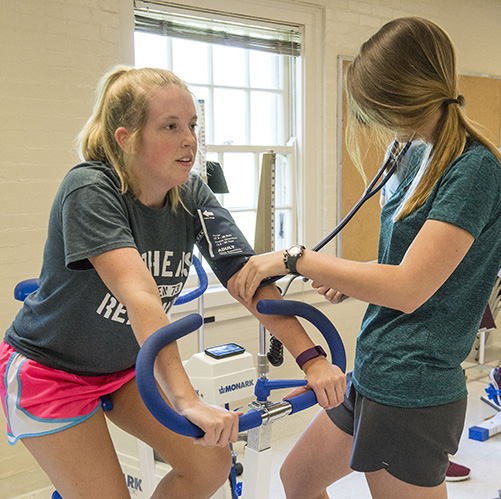 Student Organizations
SIU boasts hundreds of registered student organizations that students can get involved in to enhance their education, network and gain valuable experience. Among them are:
Career Opportunities
Kinesiology is a growing and diverse field that encompasses many career options, including working:
With professional or college sports teams or facilities.
In a variety of health care facilities, including surgical, cardiac, rehabilitation and other sites.
To assist individuals on a one-to-one basis with their exercise, health and fitness needs.
In corporate settings, where there is a focus on employee health and wellness through on-site, dedicated fitness specialists.
At countless other venues and positions where such services are needed.