Main Content
Doctor of Physical Therapy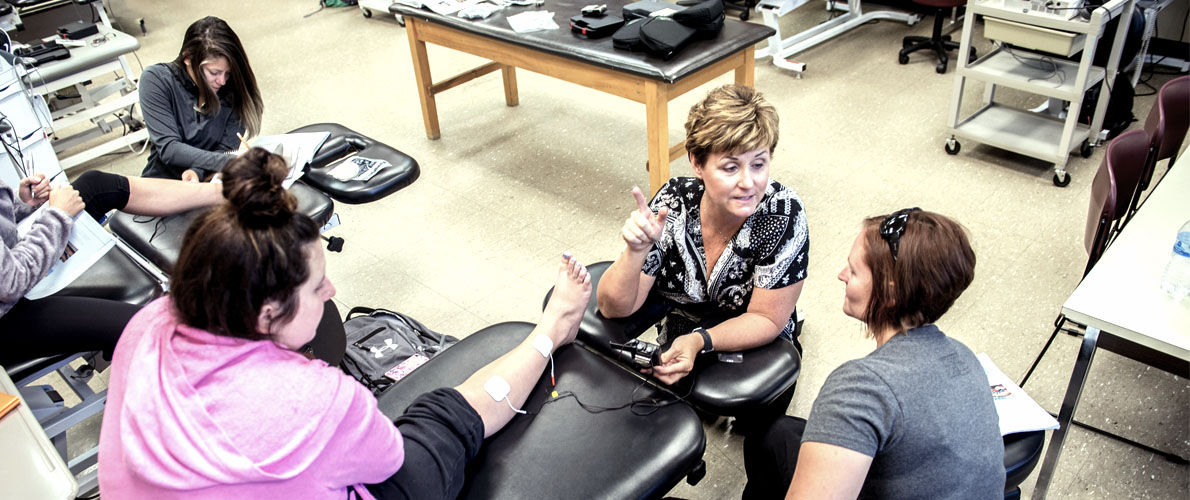 The Doctor of Physical Therapy (DPT) is an entry-level doctoral program designed using a hybrid model combining online and face-to-face courses in a weekend format to allow health science professionals the flexibility to maintain their current occupation while advancing in the profession.
Students applying to the DPT program must possess a bachelor degree. Preference will be given to applicants employed in a health sciences profession. The doctorate curriculum is designed as a 3-year degree allowing students to attend on a weekend basis that meets nine times per semester. A selective admissions process will be used to help ensure the most qualified applicants enter the DPT program.
This program is not yet live. Launch date TBD.
Contact Us
For program or admission questions, please contact us by phone or email at:
Admission Requirements
Students must have obtained a bachelor degree prior to application.
Candidates will possess a bachelor degree
Candidates must have obtained a C or better in the prerequisite classes including:

1 semester of statistics
2 semesters of basic college physics
2 semesters of college general chemistry
1 semester of medical terminology

Minimum overall grade point average of 3.25 (4.0 scale)
Three professional recommendations.
Written essay demonstrating college-level writing ability
Completed Physical Therapy program application
Resume
Degree Requirements
The Doctor of Physical Therapy program is an entry-level hybrid weekend program designed for working professionals. The curriculum is designed as a 3-year, full-time program requiring a total of 108 credit hours that combines lecture, laboratory and assigned clinical experiences.
Successful completion of the program provides graduates with the educational requirements necessary to take the National Licensure Examination for the Physical Therapist (NPTE). Licensure is required for practice in each state.