Main Content
Organizational Learning, Innovation and Development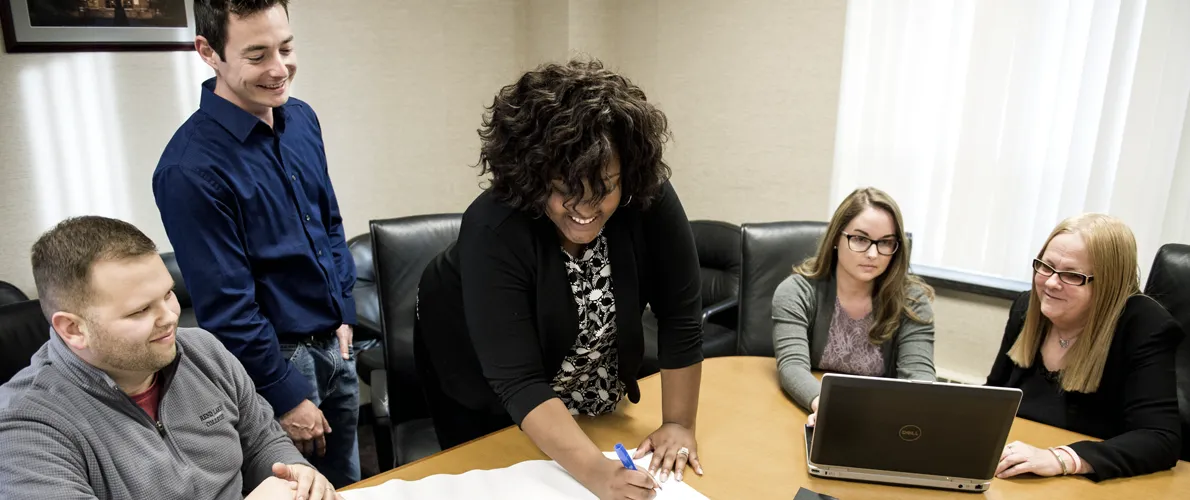 Make valuable contributions to your organization and help facilitate ongoing learning and innovation in your field with a degree in Organizational Learning, Innovation, and Development (OLID). OLID is a comprehensive program designed to equip you with the necessary skills and knowledge to excel in training and development positions across a wide range of organizations. We offer flexible learning pathways ideal for balancing work, family, and education.
Our OLID degree programs are the best choice for pursuing a career in training and development, whether in the corporate world, government, military, education, or beyond. With an emphasis on innovation and development along with flexible learning options, our program maintains a forward-looking approach to your education that recognizes the importance of adapting to changing circumstances and embracing new technologies and techniques. We'll help you gain fundamental skills useful in today's rapidly evolving business landscape, where you need to be agile and adaptive to remain competitive and relevant.
Our bachelor's degree program provides a solid foundation in training and development principles. This degree can open a wide range of positions across various industries, from human resources development and adult education to employee training and training technology design. The flexibility and focus on practical skills and knowledge mixed with the pursuit of innovation will help you to confidently pursue your career, whether just starting or looking to move up, in training and development.
Advance your career in training and development! Our Master's of Education in Organizational Learning, Innovation, and Development can provide the additional knowledge and skills needed to take on leadership roles or tackle complex challenges. One year of high-quality coursework, research, and practical experience in a flexible format will help you pursue your advancement goals.
Be at the leading edge of innovation in learning and training development. Pursue a career in academia, research, or top-level leadership positions. A doctoral degree focusing in OLID can provide the highest level of in-depth education in this field. Our program involves extensive research, writing, and collaboration with knowledgeable faculty members and fellow students.