Main Content
Patricia McCubbin

,

Professor
Environmental Resources and Policy - School of Law
Professor McCubbin is an expert on federal environmental law and administrative law. She joined SIU Law in 2000 after a distinguished career with the U.S. Department of Justice in Washington, D.C. She served as a Fulbright Scholar in China at the Wuhan University School of Law in Wuhan, China, which is home to one of China's premier research institutes for environmental law. She also was a visitor at the Izmir University of Economics in Izmir, Turkey. 
Professor McCubbin's scholarship focuses primarily on the Clean Air Act. She has written about new source review and greenhouse gas regulation (Buffalo Environmental Law Journal), technology-based standards for hazardous air pollutants (Duke Environmental Law & Policy Forum), interstate air pollution (Penn State Environmental Law Review), national standards to address climate change (SIU Law Journal), and the residual risk program (Virginia Environmental Law Journal), among other topics. She is currently co-authoring a chapter on the Clean Air Act in the treatise titled Law of Environmental Protection published by the Environmental Law Institute (forthcoming 2021).
Professor McCubbin has also written on many other topics, including the nondelegation doctrine, judicial review of significant agency programs, and China's environmental challenges. 
She speaks regularly about the Clean Air Act and climate change issues at academic and professional conferences. In October 2020, she will be participating in an international seminar on "Climate Litigation as a Governance Tool" sponsored by Duke Kunshan University in Kunshan, China.
At SIU Law, Professor McCubbin has received both the Outstanding Scholarship Award and the Outstanding Teaching Award. She was also selected by the SIU Class of 2013 and the Class of 2014 as the Outstanding Faculty Member. 
During her time with the U.S. Department of Justice, Professor McCubbin received numerous awards for distinguished service, including the Special Achievement Award for Sustained Superior Performance of Duty presented by the U.S. Attorney General. As an attorney in the Justice Department's Environmental Defense Section, she defended regulations adopted by the U.S. Environmental Protection Agency, enforced the nation's wetlands protection laws, and argued successfully before the U.S. Courts of Appeals in such cases as Michigan v. EPA, 213 F.3d 663 (D.C. Cir. 2000), and Marine Shale Processors, Inc. v. EPA, 81 F.3d 1371 (5th Cir. 1996). Before joining the Justice Department, she counseled clients on compliance with environmental laws in private practice in Washington, D.C. 
Professor McCubbin received her J.D. in 1990 from the University of Virginia School of Law, where she also served as Executive Editor of the Journal of Law & Politics. She received her B.A. in Political and Social Thought from the University of Virginia in 1985, graduating with High Honors and as a member of Phi Beta Kappa.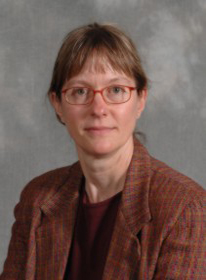 Office: Lesar Law Building 228
Phone: 618-453-8759
mccubbin@siu.edu
Research Interests
Environmental law

Environmental law for business transactions

Advanced environmental litigation
Classes