Main Content
Kristen Hurst

,

Assistant Professor
Geography and Environmental Resources
Dr. Hurst's research interests include Sustainability Psychology, Pro-environmental Behavior, Climate Change Engagement, and Human-Environment Interactions.
Education
Postdoctoral Research Associate, The Ohio State University
PhD, Virginia Tech 
MS, Texas A&M 
BA, Emerson College
Selection of Courses Taught
Geography, People, and the Environment
Sustainability Leadership
Identity and Environmental Conflict
Social Science Methods
Recent Publications
Adams, I., Hurst, K., & Sintov, N. (2020). Experienced guilt, but not pride, mediates the effect of feedback on pro-environmental behavior. Journal of Environmental Psychology, 101476. 
Hurst, K., Stern, M.J. (2020). Messaging for Environmental Action: The Role of Moral Frame and Message Source. Journal of Environmental Psychology. 
Hurst, K., Stern, M. J., Hull, R. B., & Axsom, D. (2020). Addressing identity-related barriers to collaboration for conservation through self-affirmation theory and moral foundations theory. Conservation Biology. 
Hurst, K., C.P. Ramsdell, and M.G. Sorice. (2017). Applying Life Course Theory to Understand Ranching Involvement in Central Texas. Ecology and Society, 22(1).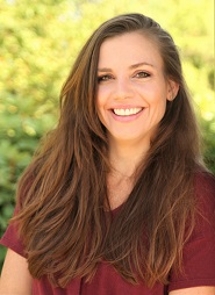 kristin.hurst@siu.edu
Phone: 618-536-3375
Office: 4520 Faner Hall
Google Scholar Profile
CV (pdf)