Main Content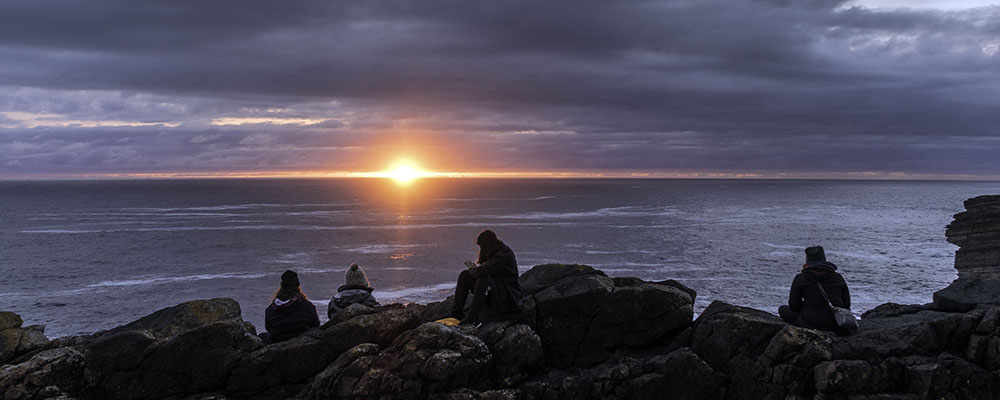 Established in 1992, the SIU School of Art and Design's annual "Art & Culture in the Scottish Landscape" Study Abroad program has been popular with many students since its inception. Participants have included a diverse range of 2-D and 3-D artists, photographers, videographers, journalists, communication and industrial designers, and many students in a range of majors from across campus.
Students from other universities have been welcomed to join the program as well. 
The trip is seventeen days long and the program fee covers:
lodging
ground/sea transportation
all meals
The program is directed by faculty members from the School of Art and Design.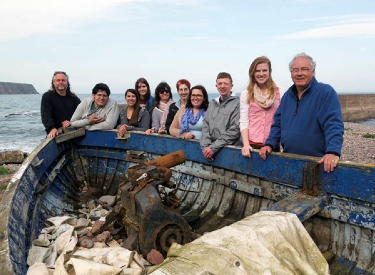 The program's itinerary varies from year to year. A sequence of daytrips that present new opportunities form the core of the program. Places visited on previous programs include Edinburgh, Dundee, Glasgow, St. Andrews, Cairngorm National Park, the Highland Glens, the Firth of Forth, Kirriemuir, Lunan Bay, Dunkeld, the Hermitage, the Kingdom of Fife, and Loch Ness.
Galleries and museums visited include the National Gallery of Scotland, the Scottish Portrait Gallery, Scottish National Galleries of Modern Art, the Royal Scottish Academy, and the Dundee Contemporary Arts Centre. Opened in 2018, the V&A Design Museum is a particular highlight of our visits to Dundee.
The program includes a 3-4 day excursion to the Orkney Islands where the SIU group is based in Stromness, located on the western edge of Scapa Flow.
Daily adventures throughout the incredible landscapes, North Atlantic seascapes, and the Orkney capital of Kirkwall, are seasoned with the rich Norse history of the islands. The ferry rides across the majestic Pentland Firth to and from the mainland form impressive bookends to the overall Orkney experience.
Arbroath in County Angus, the anchor-city for the program, is near the center of the ancient kingdom of the Picts, an enigmatic Celtic nation who left their carved standing stones and shadows of a rich oral tradition. We will experience these traditions and other streams of Scottish history and literature as we follow their markings on the land, people and art of the Nation. We also explore the geographic diversity of Scotland through trips to the Highlands, Glens, agricultural areas and villages. Cultural and nature experiences will include walks along coastal paths, North Sea beaches and a hill climb to the high moors in the Glens.