Main Content
Artscape: Artist Residency on the Toronto Islands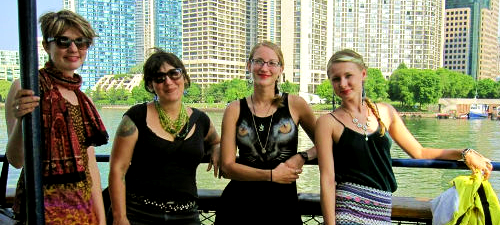 AD 499 is a two-week course that involves a summer art-focused residency in Canada incorporating a carefree small island landscape and community, the city of Toronto and its art venues, local artists, and the development of a feminist connective aesthetics and inquiry through individual and collaborative art-making and learning.
An interdisciplinary arts course, students from Art, Design, Art History, Arts Education, Music, Theatre, Performance Studies, Creative Writing, Film, Photography and more are encouraged to apply.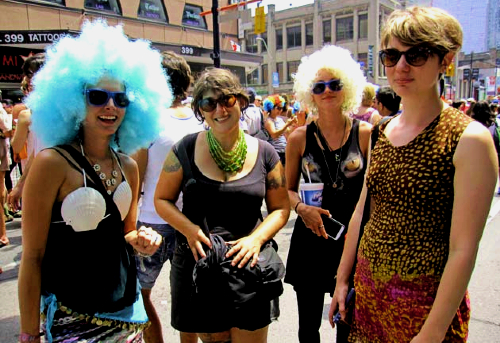 Some benefits of being part of this residency include developing a disciplined, individual connective aesthetic practice; engaging with the local artist activist community; immersion in an artist residency that attracts artists from diverse disciplines; and experiencing an art world and political perspective shift from the American Midwest to South Eastern Canadian. Pictured are previous SIU Study Abroad students attending the International Pride Parade on Yonge Street in Toronto.
Artscape Gibraltar Point is located in a 35,000 sq. ft. former school building in the unique environment of Toronto Islands, a regional park on Lake Ontario only seven minutes by ferry ride from downtown Toronto. The largest car-free community in North America, the Islands consist of naturalized areas and wildlife reserves.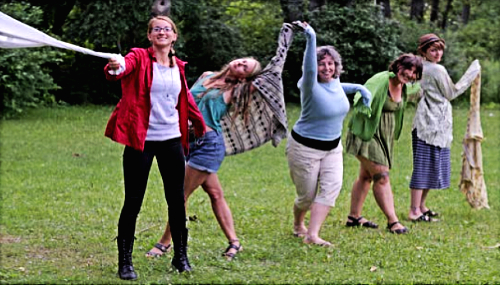 Beaches, forests, parks and marinas are linked by numerous walking and bike paths that connect the Islands. Toronto Islands can be biked from end to end in approximately fifteen minutes.
For additional information, visit SIU Carbondale
Study Abroad Programs
.