Main Content
Tao Huang

,

Head of Undergraduate Studies, Associate Professor
Design
Before joining the faculty of design at SIU, Dr. Tao Huang was an assistant professor of design and former Associate/Summer Chair for the Art & Design Department at Columbia College Chicago. She earned her doctorate in architecture and design research from Virginia Tech in 2007. She holds a bachelor of science and a master of fine arts both in industrial design from Beijing Institute of Technology and Guangzhou Academy of Fine Arts, respectively.
She has practiced in multiple design fields for over 15 years in mainland China and the United States, including design research, product design, interior design, advertising (post production animation), graphic design, and packaging design.
Besides being an expert of sustainable design (holding the LEED Green Associate credential) and design education, Dr. Huang has worked with many clients, including the Chicago Department of Public Health, International Housewares Association, Cita Electronics, Morrow Studio, International Herald Leader, and Guangzhou TV4, South China Institute of Industrial Design, etc. Before Dr. Huang came to the U.S., she was an assistant professor at Guangdong University of Technology and the owner of two successful businesses, one was a design/art book store, the other was an advertising company. She has cofounded a design and research consultancy Resilient Design Studio in Chicago in 2013.
Dr. Huang is also an exhibiting artist who has several installations, drawings, and photographs shown in galleries. She curated an exhibition of contemporary Chinese industrial design objects in 2009. She enjoys writing in her spare time and is an influential blogger (with over 9 million page views of her Chinese blog). She is a regular contributor and columnist for several major Chinese newspapers and magazines.
As a volunteer for various not-for-profit organizations, Dr. Huang has long been interested in finding creative solutions to solving some of the most daunting issues of our time. She believes that through a rigorous design process, designers, researchers, and policy makers can make a significant difference to their local and international communities.
Dr. Huang is fluent in Mandarin, Cantonese, and English.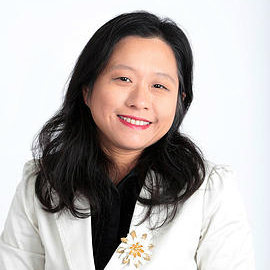 Phone: 618/453-7555
Email: thuang@siu.edu
Office: Pulliam Hall 54