Surplus Gallery
Main Content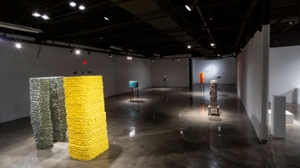 The Surplus Gallery is an approximately 4,000-square-foot gallery conducive to both experimental and traditional exhibitions, performances, and art events. The premier space for cutting-edge, high-quality art in the region, The Surplus's name derives from its former function as SIUC's Surplus Property storage. Recently renovated into a fully climate controlled gallery featuring ample clean wall space and state-of-the-art lighting, The Surplus still maintains its industrial ambience and versatility, thanks to its polished concrete floor and location in the multipurpose Studio Arts Building housed in the former Good Luck Glove Factory. Exhibitions range from MFA thesis and graduating senior shows, to the "Art Over Easy" benefit exhibition and auction, the annual "Love at the Glove," "Process, Performance, Projection," and C4 sculpture events, to invitational shows featuring artists from across the region and country.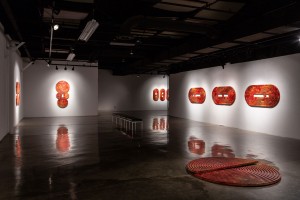 The Surplus Gallery at the Glove Factory is located at 432 South Washington, on the northwest corner of Washington and College in downtown Carbondale.
All activities in the Surplus Gallery are subject to changes and adjustments as necessary.  Thanks for your flexibility, and we look forward to a great season. 
Email us, call us at (618) 453-7548, or visit our facebook page for additional information on the Surplus Gallery.


SURPLUS Gallery is now accepting proposal applications for Exhibitions occurring in the Fall of 2022.

Application Due Date is April , 2022 at 4:00 p.m.